Coming Home: The Story of a Clock by William Hosley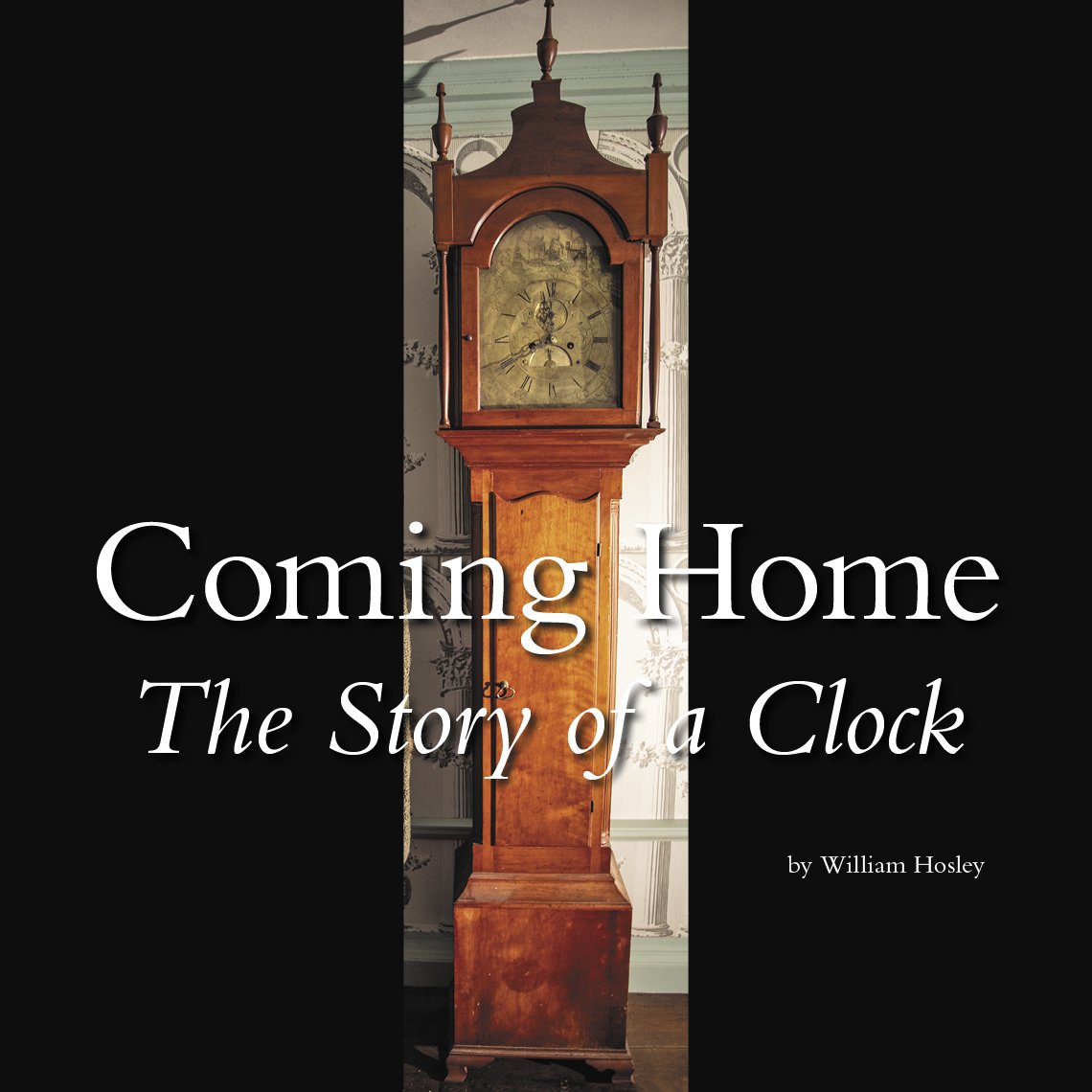 Fig. 1: Tall clock by David Ellsworth (1709–1782), dial engraved by Horatio Clark (1773–1833), Windsor, Conn., ca.1796. Cherrywood case. Image courtesy, Connecticut Daughters of the American Revolution (CTDAR).
by William Hosley
We are so accustomed to seeing art and antiques in museums, galleries, and collectors' homes that it's hard to imagine them in their original settings. A very few house museums are time capsules, where the art and furnishings come down together intact. They are the rarest and most precious thing in museumdom. The next best thing is when objects associated with a house and family drift back after many years and become part of a focused and coherent restoration and furnishing plan. During my curatorial career, I loved any chance to bring something home—to repatriate things to the settings from which they originated.
| | |
| --- | --- |
| | |
| | Fig. 2: John Trumbull (1745-1807), Portrait of Oliver Ellsworth, 1792. Oil on wood. H. 3¾, W. 3⅛ in. Trumbull Collection, Yale University Art Gallery (1832.44). |
While doing field research for The Great River: Art & Society of the Connecticut Valley, the exhibition staged at the Wadsworth Atheneum in 1985, I befriended some of the few remaining old timers with root ties going back generations and a few heirlooms to prove it. Several were lenders to that exhibition. My favorite was Hildred Sperry Raymond (1907–1992), from Old East Windsor Hill—an area famous in antiques circles as the home of cabinetmaker Eliphalet Chapin (1741–1807) and clockmaker Daniel Burnap (1759–1838). Among her family heirlooms was a tall clock (Fig. 1) with an engraved dial signed by her ancestor David Ellsworth (1742–1821), whose son, Deacon Erastus Ellsworth (1790–1879), had lived in her house. After Sperry's death, the family heirlooms were divided between her two daughters.
Sperry Raymond's daughter who lived nearby, in a house that had belonged to clockmaker Daniel Burnap, passed away in 2020; she had inherited the Ellsworth clock. Shortly afterward, I received a call from her son, who said: "The house will be sold, contents mostly dispersed. Can you help us find a museum buyer for the clock who will keep it local?" Sperry Raymond's grandchildren knew their grandmother would want future generations in the family to be able to see the clock, even if they would no longer own it.
Clockmaker David Ellsworth's brother Oliver Ellsworth (1745–1809) (Fig. 2) was a bona fide "Founding Father." A member of the Continental Congress, he represented Connecticut at the Federal Convention in 1787, where he helped draft the United States Constitution and co-authored the Connecticut Compromise with Roger Sherman. He represented Connecticut in the first U.S. Senate, was appointed third Chief Justice of the Supreme Court, and undertook a diplomatic mission to France on behalf of the Adams administration.
| | |
| --- | --- |
| | |
| Fig. 3: Oliver Ellsworth Homestead dedication, October 1903, CTDAR Archives. Image courtesy, Connecticut Daughters of the American Revolution (CTDAR). | |
Oliver Ellsworth retired to Elmwood, his family's estate in Windsor, where he headed the building committee for the new fourth meeting house (circa 1798) of the Congregational Church. The Ellsworth family had ties to this North Windsor neighborhood extending back to the seventeenth century. His brother David lived nearby. It was here that Oliver and his wife, Abigail, hosted George Washington during his political tour of New England in 1789, as well as John Adams in 1799. In 1792, Oliver commissioned the painter Ralph Earl's (1751–1801) monumental portrait of he and his wife, a copy of which fills the north wall of the great parlor of Elmwood; the original is in the collection of the Wadsworth Atheneum. In 1903, Oliver Ellsworth's heirs donated Elmwood to the Connecticut Daughters of the American Revolution (CTDAR), becoming one of the first house museums in Connecticut (Fig. 3); also referred to as the Oliver Ellsworth Homestead. Collections were another matter. Only a few things remained or were later donated back.
Compared with the stature of his younger brother, Oliver, David Ellsworth's paper trail is sparse. He was not one of the more prominent or prolific eighteenth-century Connecticut clockmakers, though he may have studied and/or worked with Daniel Burnap in East Windsor, who was prolific and trained several apprentices. David pops up a couple of times in the Hartford Courant—mostly with land transactions and business ventures—and one time, advertising clocks (Fig. 4). Like most artisans of the time, he was primarily a farmer, with clockmaking being a sideline in a world where multi-occupational work was the norm.
| | |
| --- | --- |
| | |
| | Fig. 4: David Ellsworth clockmaking advertisement, Hartford Courant, November 30, 1772. |
The Ellsworth clock is likely the one listed at $12 in David's son Deacon Erastus Ellsworth's estate inventory. It remained in his house, where I first saw it, until Sperry's passing in the 1990s. The big surprise about the Ellsworth clock is its astounding decoration. It is not the most ornately engraved dial from Connecticut, but it is the most unusual. When British clockmaker Thomas Harland (1735–1807), settled in Norwich, Connecticut, in the 1770s, he introduced a style of engraved brass dial clocks that spread, almost contagiously, around southeastern Connecticut, and, via Burnap, whom he trained, to the Windsors. Ellsworth is one of at least three Windsor-based clockmakers to have made engraved brass dials, Samuel Stiles and Moses Wing being two others.
Engraved dials are one of Connecticut's great contributions to American art of the early national period. Most date from 1790–1810. The Ellsworth dial shows an elegantly adorned woman staring intently at a parrot, surrounded by globes, beneath ornate neoclassical festoons and flourishes, with an hourglass and an abundance of engraver's scrolls in the corner spandrels (Fig. 5, 6a).
| | |
| --- | --- |
| | |
| | Fig. 5: David Ellsworth clock dial, engraved by Horatio Clark. Image courtesy, Connecticut Daughters of the American Revolution (CTDAR). |
But why this imagery? What did it mean to Ellsworth's contemporaries? We can't know for sure, but the 1790s were a time when Americans were deeply reflective about the meaning of their recent revolution—what independence and self-government were about—as well as matters of equality, inclusion, and freedom. They had witnessed eight years of war and the extraordinary challenge of launching a new nation, the drafting of a constitution, and persuading all thirteen colonies to ratify it.
"Remember the ladies," Abigail Adams famously counseled her husband, future President (and Ellsworth friend and patron) John Adams. The 1790s were also a time of surging progress in female education. Female academies, like those founded in 1798 by Sarah Pierce in Litchfield and Lydia Royce in Hartford, had as their mission to educate the mothers and wives of the New Republic, who, in turn, would instill in their sons and daughters (and their husbands) the knowledge, virtues, and habits deemed essential in a self-governing nation. The curricula went way beyond needlework and lady-like social skills, and included math, science, geography, language skills, and history, in addition to art and needlework. The constellation of symbols underscores the importance of and changing roles and opportunities for women in the New Republic.
The globes were a nod to the eminence at the time of geographic knowledge and growing sophistication and suggest a greater worldliness and a mindfulness of new frontiers. Jedediah Morse's Universal Geography of the United States (1797) is contemporary with this clock. While teaching at a school for young women, Morse (1761–1826) saw the need for a geography textbook that would educate young minds about the physical details of the new nation, and published his first, Geography Made Easy in 1784. His school textbooks appeared annually in new editions, earning him the informal title, "father of American geography."
Why the parrot and hourglass? The hourglass was a widely familiar symbol of memento mori—the injunction to remember death and lead a virtuous life because we never know when we will meet our maker. With higher mortality rates and much higher rates of infant and childbirth mortality, eighteenth-century Americans were especially conscious of the uncertainty and fragility of life.
With their dramatic plumage and ability to mimic human speech, parrots were considered among the most wondrous of birds. Since the Middle Ages, with its unique ability to speak, the parrot was associated with the virgin birth of Jesus Christ. It was believed that the conception occurred through the ear, through the Word. The parrot was also considered a very clean animal and therefore associated with virginity and purity, qualities attributed to Christ's mother, Mary. A parrot was also believed to have witnessed the expulsion of Adam and Eve from the Garden of Eden and appeared in many paintings depicting the story. So, its appearance in this dial is rich in moral symbolism.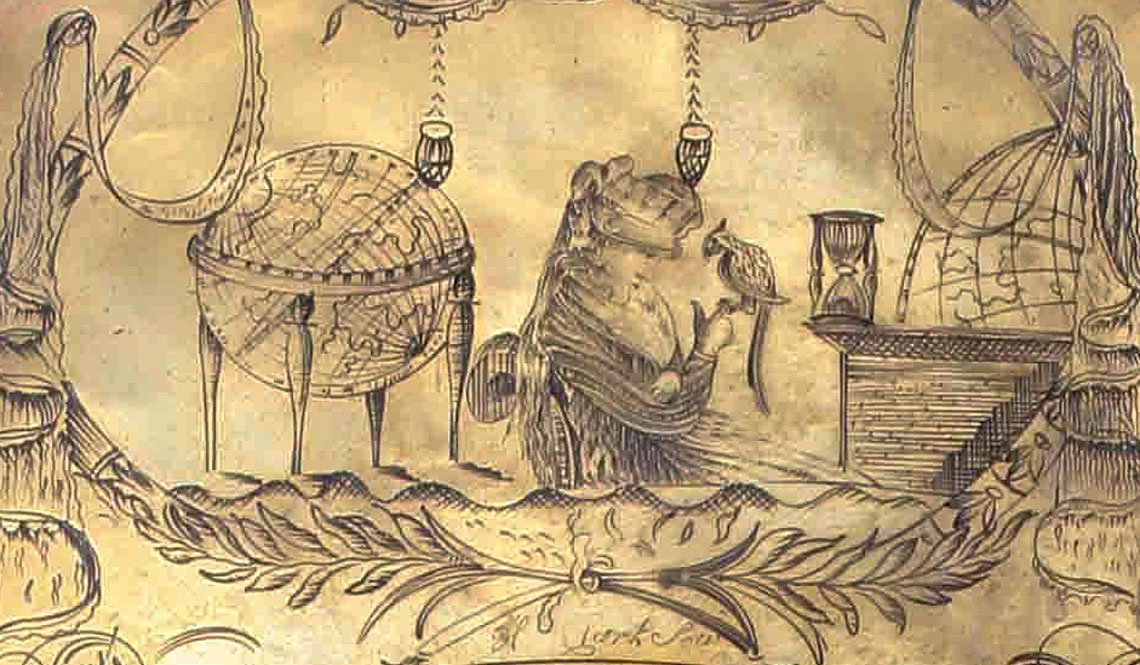 Fig. 6a: Detail showing Horatio Clark engraving. Image courtesy, Connecticut Daughters of the American Revolution (CTDAR).
The engraving is also richly progressive in its nods to high fashion. The figure's outfit, with its straight cut sleeves and shallow spiral around her arm, the fichu (a type of shawl) around her shoulders, and her cross-over bodice were high fashion in 1796, the likely year the clock was made. Even the scroll-top chair she is sitting on is fashion forward for the 1790s.
How did a farmer-clockmaker in the agrarian Connecticut River Valley of the 1790s, come up with a composition like this? The possible answer is that Ellsworth had print sources for his inspiration. But without hard evidence, of which there is none to date, we can only speculate.
There's another detail, easily missed. Beneath the crossed garlands just below the woman and her parrot is an inscription: "H. Clark, sculpt" (Fig. 6b). It seems Ellsworth didn't engrave the dial. But who was H. Clark?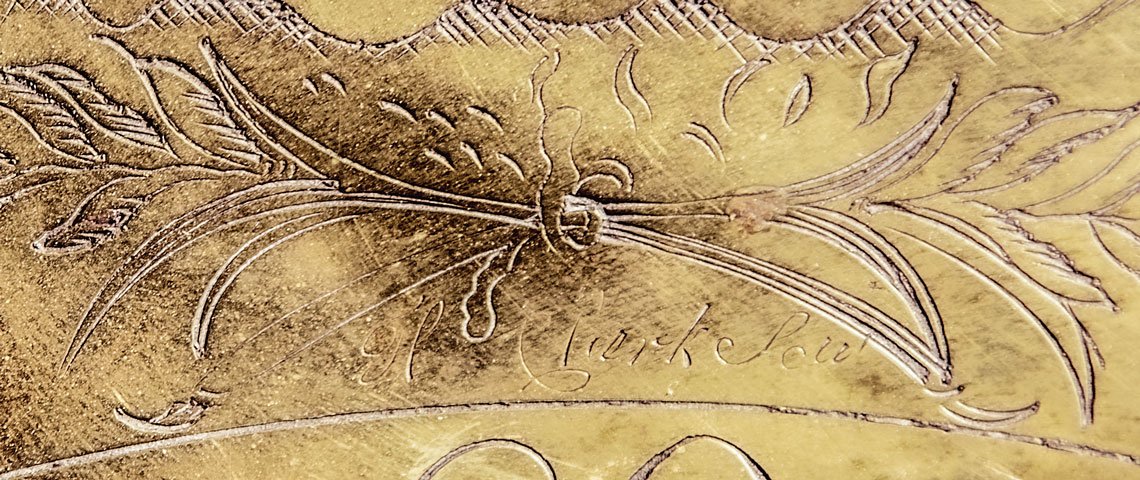 Fig. 6b: Detail showing Horatio Clark signature. Image courtesy, Connecticut Daughters of the American Revolution (CTDAR).
The Yale Art Gallery collection has spoons with his mark (clockmakers often worked as silversmiths), as does the Bennington Museum in the Vermont town where Horatio Clark (1773–1833) resettled and commenced metalworking with a partner Jonathan Hunt in 1797—hence the suggestion that the Ellsworth clock was likely made the year before. In Bennington, Hunt & Clark advertised "plated work of the most fashionable kind" and horse harness hardware, while continuing with clock and watch making, also "gold beads, spoons, etc."
Clocks with engraved dials signed by both the clockmaker and engraver are extremely rare. One other known example was made by clockmaker Reuben Ingraham (1745–1811) and is also signed by an engraver, John Avery (1732–1794), both of southeastern Connecticut.1
Thanks to an enlightened heir determined to see that this clock find a home in a museum in the place it was from, and Jennie Rehnberg, CTDAR Honorary Regent and past Curator General of the DAR, who leapt at a time-sensitive opportunity, the David Ellsworth clock will be on view when the CTDAR's Oliver Ellsworth Homestead in Windsor, Connecticut, opens for tours.
---
1. The clock was advertised for sale by Nathan Liverant & Son in the October 1985 issue of The Magazine Antiques.
---
William Hosley is an historian and curator based in Enfield, Connecticut.
Note: I had extraordinary input for this article from Patricia Kane, Davida Deutsch, Lynne Bassett, Philip Zea, Jamie Franklin, Nathan Liverant & Son, Jane Broderick, and Nancy Rexford—all kindred spirits. This article truly took a village.
This article was originally published in the 22nd Anniversary/Winter 2022 issue of Antiques & Fine Art magazine, a fully digitized version of which is available at www.afamag.com. AFA is affiliated with Incollect.com.