Events of the Week: Frieze New York, TEFAF New York Spring, Art New York & CONTEXT, Garden Art & Antiques Fair & More
SHOWS

Superfine!
May 2-6, 2018
459 West 14th Street, Meatpacking District, NYC
For its second year in New York, Superfine! brings its largest art fair yet to the Meatpacking District. The fair, which proposes a fresher, more friendly and approachable atmosphere where New Yorkers from all walks of life can consider and collect art, will host 78 exhibiting galleries and emerging artists' solo projects. While Superfine! has editions in Miami, Washington DC, and Los Angeles, the fair boasts serious hometown credibility (50%+ of exhibitors hail from the NYC area) and progressive politics (70% of exhibiting artists are women with a base that also strongly reflects people of color and LGBT+ artists). The show's mission is to bring joy and excitement to the art of collecting art, we've achieved a balance that enables exhibitors to experience brisk sales (with fair exhibition fees) while affording collectors at all stages and levels the ability to take home work that they love, within their budget.
Frieze New York
May 3-6, 2018; invitation preview May 2, 2018
Randall's Island Park, New York
https://frieze.com/fairs/frieze-new-york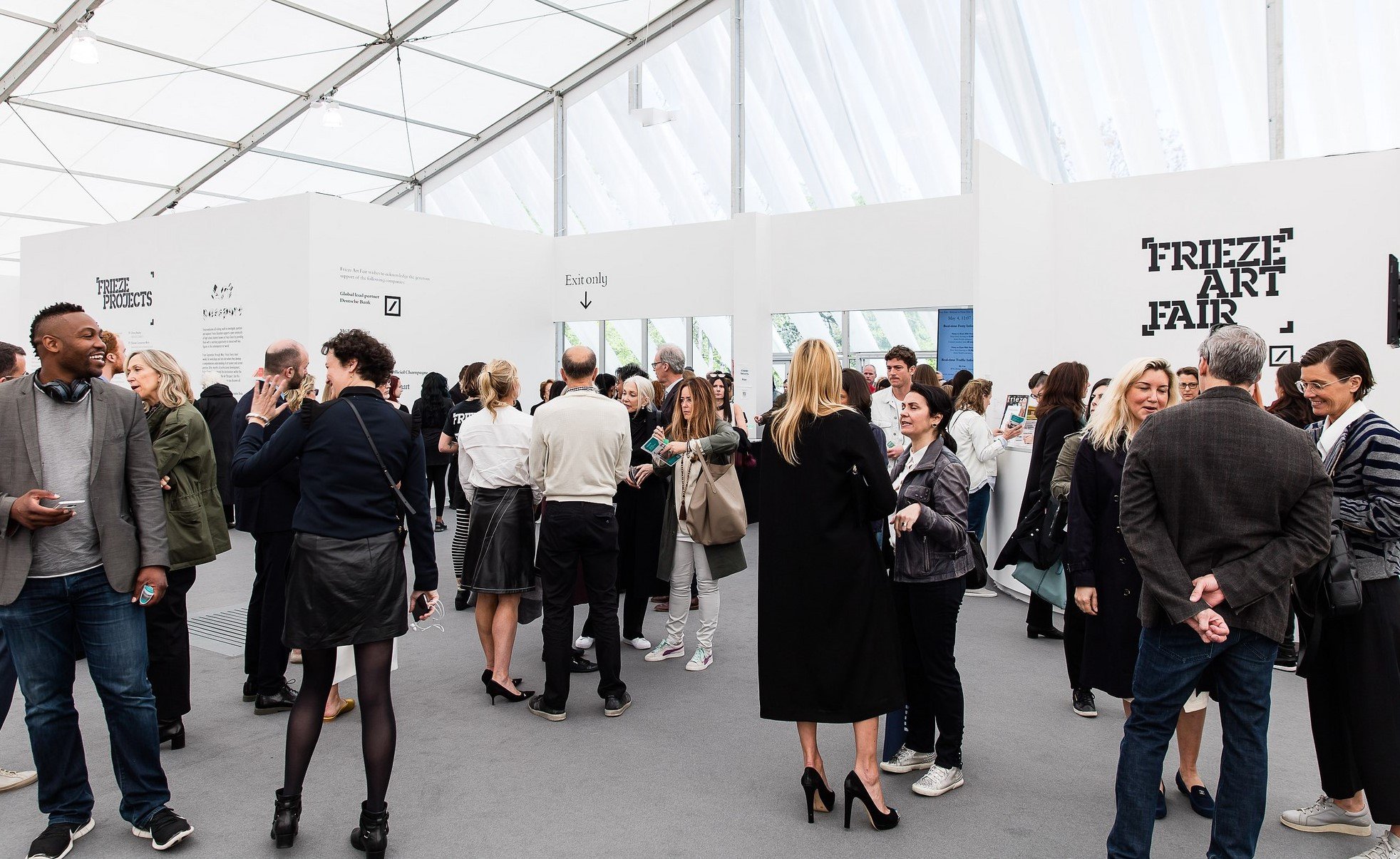 Frieze New York 2018 brings together more than 190 galleries from 30 countries, showcasing the world's most significant artists, a series of talks, and the city's most talked about restaurants, all in a bespoke structure in Randall's Island Park overlooking the East River. Frieze New York offers the opportunity to encounter an exceptional quality and range of artwork, featuring the world's most exciting emerging talents together with iconic names in modern and contemporary art. Independent curators have specially advised on sections Frame and Spotlight to encourage discovery and connoisseurship. Frame is dedicated to galleries established less than eight years ago, selected on the basis of a solo presentation; Spotlight will feature a record 36 presentations of 20th-century works by solo artists, with a post-1960 focus. Visitors can also experience a dynamic series of talks, live performances, and new artist commissions.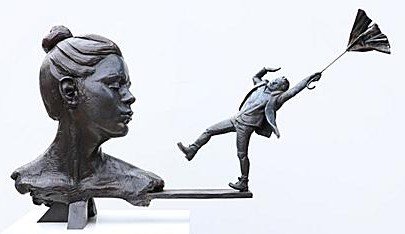 Art New York & CONTEXT New York
May 3-6, 2018; preview May 2, 2018
Pier 94, NYC
Art New York returns to Pier 94 for its fourth edition, offering noteworthy and fresh works by important artists from the contemporary, modern, post-war and pop eras, featuring paintings, photography, prints, drawings, design and sculpture.
The 2018 edition will see over 85 international contemporary and modern galleries from 30 countries come together to represent over 1,200 artists including CONTEXT, a platform for a selection of new and established contemporary galleries to present emerging, mid-career and cutting-edge talent. Art New York begins with an elegant, invitation-only VIP Preview event benefiting the Joe Namath Foundation and the Hope for Depression Research Foundation. The special preview offers collectors, art advisors, curators, and media the opportunity to examine and acquire the finest works available in the market before the fair opens to the public that evening. Art New York offers all Frieze VIP cardholders and TEFAF VIP cardholders complimentary admittance to the fair.
Above: Andrew Myers, The Kiss, Edition of 15. Bronze sculpture; wood base with an automotive paint finish; H. 23, L. 36, D. 12. Offered by Cantor Fine Art.
Fridge Art Fair NYC
May 3-6, 2018; preview May 2, 2018
Nu Hotel, Brooklyn, NY
Fridge Art Fair returns for its 6th edition at Nu Hotel in downtown Brooklyn. Fridge Art Fair is the boutique, soft sell, dog-friendly satellite fair. This year's theme is (just?) desserts. Fridge presents works of artists across all genres and stages of their careers. A special feature of the show will be a David Bowie tribute running concurrently with the exhibition, David Bowie is at the Brooklyn Museum through July 15, 2018. His memory, creativity, and unique energy will be channeled through the Fridge Art Fair NYC as all attendees are invited to be a part of the Bowie Interactive Post-It Project.
Image courtesy Eric Ginsburg, Fridge Art Fair founder and artist (http://worldoferic.com).

TEFAF New York Spring
May 4-8, 2018; preview May 3, 2018
Park Avenue Armory, NYC
https://www.tefaf.com/fairs/tefaf-new-york-spring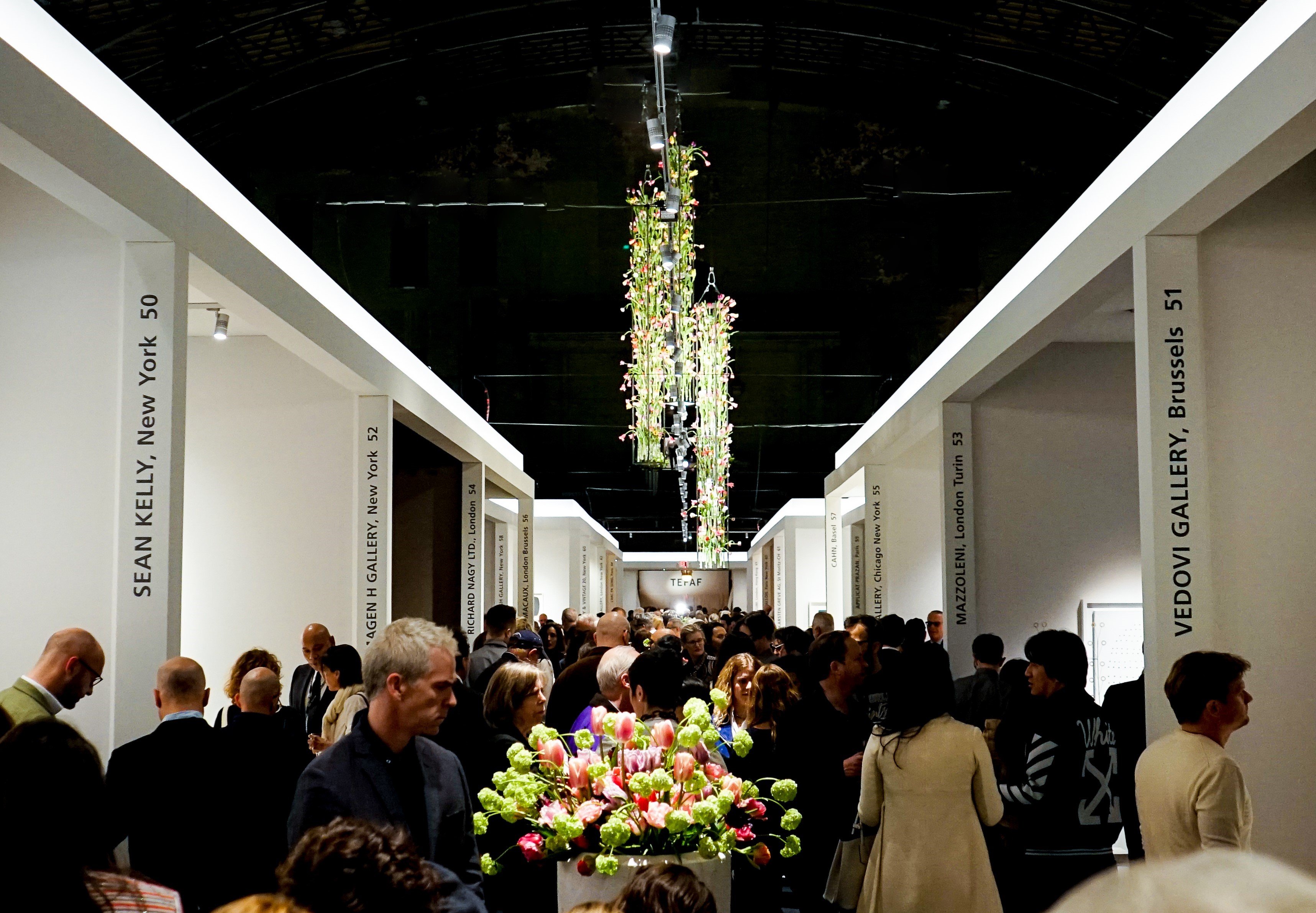 As the world's most buoyant art market, New York City provides the ideal context for a TEFAF Fair outside of the original location in Maastricht. 2018 marks the second edition of TEFAF New York Spring, with a focus on modern and contemporary art and design. The Fair's timing in early May is intended to coincide with auctions, exhibitions, and other fairs in New York dedicated to modern and contemporary art and design. The historic Park Avenue Armory provides the prime Manhattan location and setting for the world's leading art dealers to meet with curators and collectors.
This year's fair features 90 of the world's most illustrious dealers in modern and contemporary art and design, with 24 new participants.The fair provides an unrivalled draw for a community of collectors, museum curators, and art lovers from around the world. In addition to showcasing the best of today's modern and contemporary art market, TEFAF New York Spring also features exhibitors focusing on jewelry, African and Oceanic art, and antiquities to provide a more comprehensive understanding of how the art of our time has been influenced by the masters of centuries past. Click here to purchase opening night tickets.
1-54 Contemporary African Art Fair
May 4-6, 2018; preview May 3, 2018
Pioneer Works, Brooklyn, NY
http://1-54.com/new-york
In this fourth edition, 1-54 is the leading international art fair dedicated to contemporary art from Africa and its diaspora. The fair will present 21 international exhibitors and the artworks of over 60 artists alongside an extensive experiential programme of Special Projects and 1-54 FORUM programme of talks curated by Omar Berrada. Building on the success of the previous three editions, 1-54 anticipates to welcome more than 8,000 visitors to the fair across 4 days, with 7,000 VIP guests invited to the opening preview.
Moniker International Art Fair
May 4-6, 2018; preview May 3, 2018
Greenpoint Terminal Warehouse, 73 West St., Brooklyn, NY
https://www.monikerartfair.com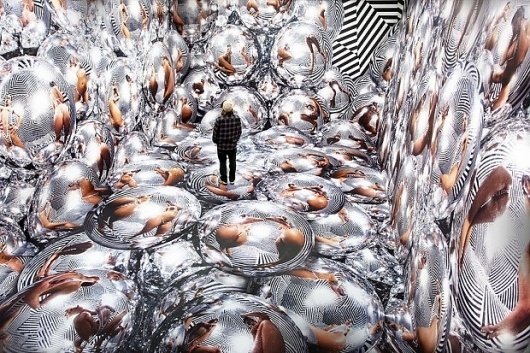 Temporary Infinity, courtesy INSA, a pioneer of "Grifiti" digital artwork.

Moniker International Art Fair presents its New York debut with some of the world's most renowned urban & contemporary artists. The four-day event is the first international outing for the fair, which has for the past nine years built a reputation as London's must-visit festival for art collectors. Held in the cavernous industrial space of Greenpoint Terminal Warehouse, Moniker's highly-curated, hand-picked lineup features 27 exhibitors presenting the best of international galleries and individual artists, including acclaimed emerging talent from both sides of the pond.
Known for producing thematic fairs, its stateside edition will have the theme of the carnival, embracing the carnival's interactive, immersive, and participatory elements. The artists presented at Moniker are pioneers within the urban art scene, many of whom have won worldwide acclaim for their work on canvas and concrete alike, with commissions by governments and city councils to bring urban landscapes to life. Complementing Moniker's exhibitor list is a lineup of immersive solo artist installations by an international selection of urban and contemporary talent.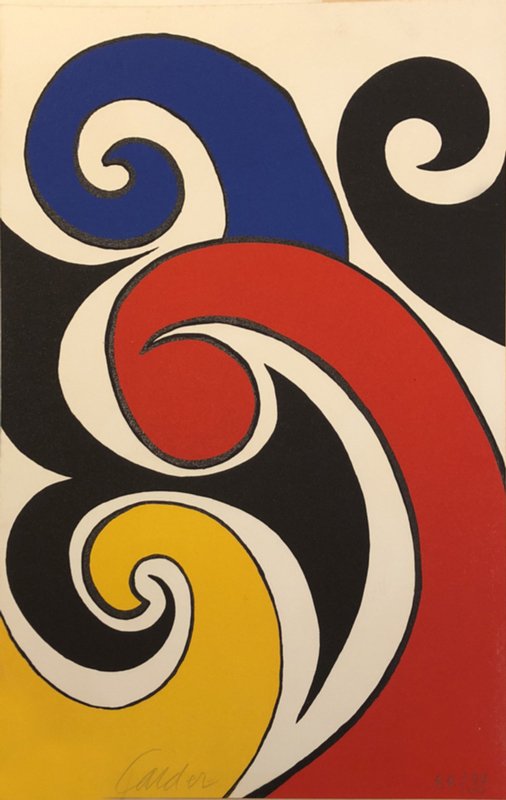 London Original Print Fair
May 3-6, 2018
Royal Academy of Arts
http://2018.londonoriginalprintfair.com
The London Original Print Fair offers an opportunity to buy and view works from all periods of printmaking: from the earliest woodcuts of Dürer, to the latest editions by contemporary masters. The intimate, boutique Fair provides a friendly atmosphere for both budding collectors and seasoned print enthusiasts to engage with dealers and artists.
The elegant galleries of the Royal Academy of Arts provide the finest backdrop for the fair and is an institution that has played an important part in the current renaissance of printmaking. The fair is in its 33rd year of bringing together a disparate international community in search of access to the world of prints.
Right: Alexander Calder, Les Vagues, 1976. Lithograph. Edition of 75. 71 x 106.7 cm. Courtesy ArtSea, stand 19.
Below, Left: Heiri Brunner, Meraggia Stool, Switzerland, 1960s. Chestnut, H. 17, W. 18, D. 19 in. Courtesy Rayon Roskar, Brooklyn, New York. Below, Right: Ming Stone Table with Interlocking Rings, China, ca. 1600. H. 15, W. 22, D. 16.5 in. Courtesy Pagoda Red.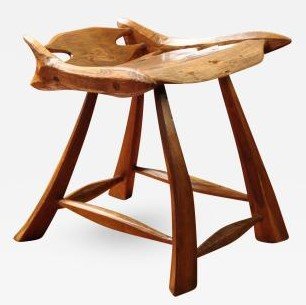 Garden Art & Antiques Fair
May 4-6, 2018; Preview May 3, 2018
New York Botanical Garden, Bronx, NY
https://www.nybg.org/event/garden-art-antiques-fair
Enjoy New York Botanical Garden's glorious spring spectacle during a weekend-long celebration featuring the finest plants, antiques, and art to make your home and garden beautiful. This year's show features a newly expanded specialty plant sale. The festivities begin with a curated collection of rare and exotic garden plants hand-picked by NYBG's horticultural staff, who are on hand to advise guests on the best selections for your home and garden. Be the first to shop the Fair's exquisite selection of fine antiques and enjoy demonstrations and book signings by some of NYC's finest interior and floral designers, as well as a fabulous Silent Auction, plus music, signature cocktails, and light fare (Special ticket required).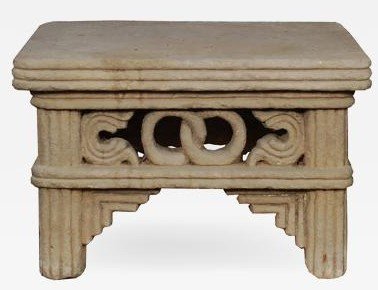 Among the dealers exhibiting are Rayon Roskar, Pagoda Red, Lost City Arts, American Primitive Gallery, Scott Bassoff & Sandy Jacobs, Jeffrey Henkel, Barbara Israel Garden Antiques, Leatherwood Antiques, Francis J. Purcell, Village Braider Antiques, and Bob Withington & Company.
The New York Botanical Garden is an iconic living museum, a major educational institution, and a renowned plant research and conservation organization. Founded in 1891 and now a National Historic Landmark, it is one of the greatest botanical gardens in the world and the largest in any city in the United States, distinguished by the beauty of its diverse landscape and extensive collections and gardens, as well as by the scope and excellence of its programs.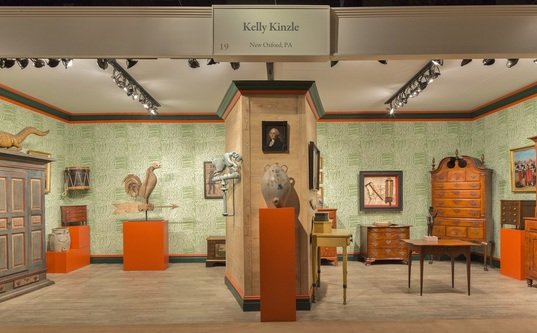 The Greater York Antiques Show
May 4-5, 2018
Memorial Hall East, 334 Carlisle Ave., York, PA
http://mitchelldisplays.com/shows/greater-york-antiques-show
The Greater York Antiques Show returns with a strong roster of 45 exhibitors, including Thomas Longacre Antiques, James Kilvington, Jewett-Berdan, James B. Grievo Antiques, Newsom & Berdan, Kelly Kinzle Fine Antiques, and Stephen F. Still Antiques. Events include a book signing on Friday by Oscar P. Fitzgerald for his new volume, American Furniture, 1650 to
Above: Image courtesy Kelly Kinzle, New Oxford, PA.
MESDA Design Seminar: A Place to Call Home
May 5, 2018
James A. Gray, Jr., Auditorium,
Old Salem Visitor Center, Winston-Salem, N.C.
http://mesda.org/program/mesda-design-seminar
Three legendary American designers will come together to provide inspiration and share ideas about what's chic is Southern design. Join P. Allen Smith, Gil Schafer, and James Carter for a day-long exploration of interior, architectural, garden, and landscape design in the today's South. Tom Savage, Director of Museum Affairs at the Winterthur Museum, Garden & Library and author of The Charleston Interior, will moderate the program. In addition, A Place to Call Home will feature a young scholar, Katherine Hughes, presenting new research on the interior of the great house Piedmont located in Jefferson County, West Virginia. A Place to Call Home includes a catered luncheon. Patron ticket holders will be treated to a Speaker's Cocktail Reception and preferred seating in the lecture venue.
the Present.
Above: Interior by one of three presenters, architect James Carter.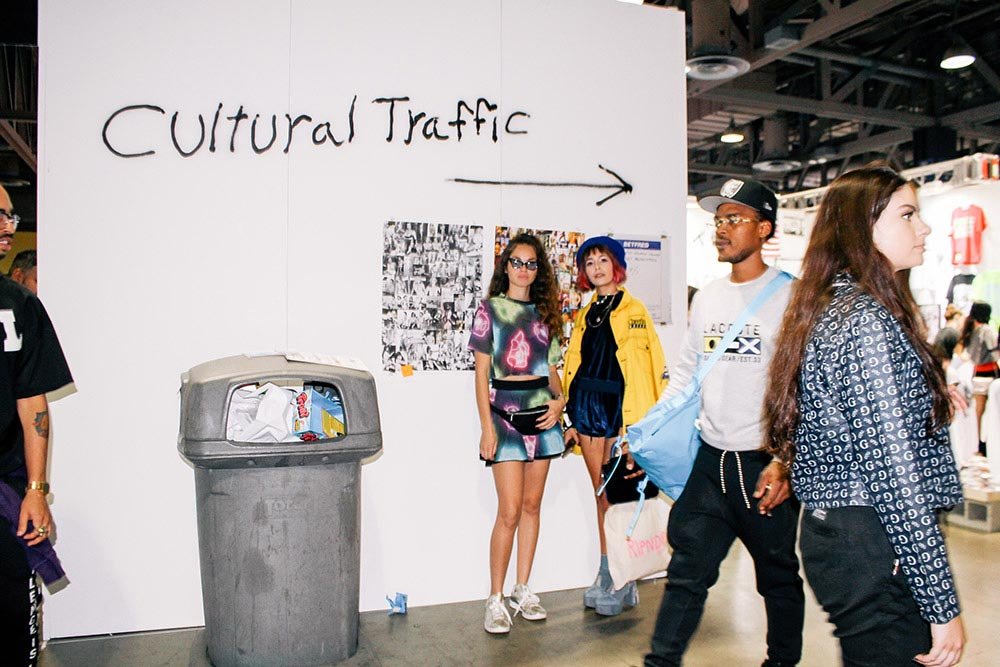 Cultural Traffic Print Publishing Arts Fair
May 6, 2018
Hester Street Fair, Lower East Side, NY
http://culturaltraffic.com
The Cultural Traffic print publishing art fairs host independent and experimental publishers, artists and dealers of vintage books, ephemera and pop culture along with programmes of live events, readings, music and artist-led performance. Enjoy live performances, delicious food, beer & wine, and the fruitful exchange of books, zines, and all printed matter from over 50 exhibitors at this free and open event. Spend the last day of this art fair filled weekend amongst artists, resistors, publishers, DIY culture makers, performers, outsiders, friends, and more. Cultural Traffic is driven by the ethics of self publishing, where vintage counterculture meets with current DIY practice, creating an exciting dynamic marketplace.
Antique Textiles Vintage Fashions Show & Sale
May 7, 2018
Sturbridge, MA
http://www.vintagefashionandtextileshow.com
This tri-annual event has evolved into a source for hard-to-find items and diversity of material. Promoter Linda Zukas has, from the outset, encouraged her dealers to bring vintage clothing, costumes, drapes and fabric, matching finds such as lamp shades, folding screens, theatrical backdrops, and decorative furniture and unexpected treasures such as gilded frames, folding screens, mirrors, trays and paintings. These unusual items are in addition to the usual accessories of quilts, buttons, vintage jewelry, old wallpaper, samplers, sewing items, needlepoints, antique fans, trimmings, drapery hardware, brocades, laces, beaded purses and ephemera.