Events of the Week: Miami Art Week, including CASACOR, Design Miami/, Art Basel Miami, Art Miami, & More
Miami Art Week is where it's happening in the world of design. For this week's Events, we've pulled together an array of shows that will quickly fill your calendar and tantalize your design sensibilities. While in Miami attending the shows, be sure to also visit many of the area's galleries, including Robert Funk Fine Art,Royle, glō Miami, Gary Rubinstein Antiques, Michel Contessa Antiques, TISHU Miami, and Joseph Anfuso 20th Century Design, and Espasso Miami.

CASACOR / MIAMI
Through December 18, 2017
78 SW 7th Street, Suite 500, Miami, FL
Designed by Roye Design. Photography by Kris Tabeurello for CASACOR Miami. Courtesy CASACOR Miami.
The debut of CASACOR Miami is off and running as it enters the North American market at RISE Brickell City Centre. Booked as the most complete architecture, interior, and landscaping design exhibition in the country, CASACOR Miami showcases innovative, world-class craftsmanship in the home design category. CASACOR's CEO, Lucio Grimaldi, notes, "Many ideas have evolved in the 30-year history of CASACOR in Latin America, as we look forward to showcasing Miami's character through its eclectic growth in design, art, and culture, and its undeniable global appeal in a beautiful, urban environment."
CASACOR Miami presents distinct signature styles from more than 20 internationally renowned and emerging design professionals, along with the latest interior furnishings, color trends, textiles, lighting and home accessories, plus art, music, charity, and global culture. The theme, Urban Living, is seen in three penthouses spanning 20 spaces over 20,000 square-feet, with curated interior environments and innovative landscape installations.
MIAMI BEACH CONVENTION CENTER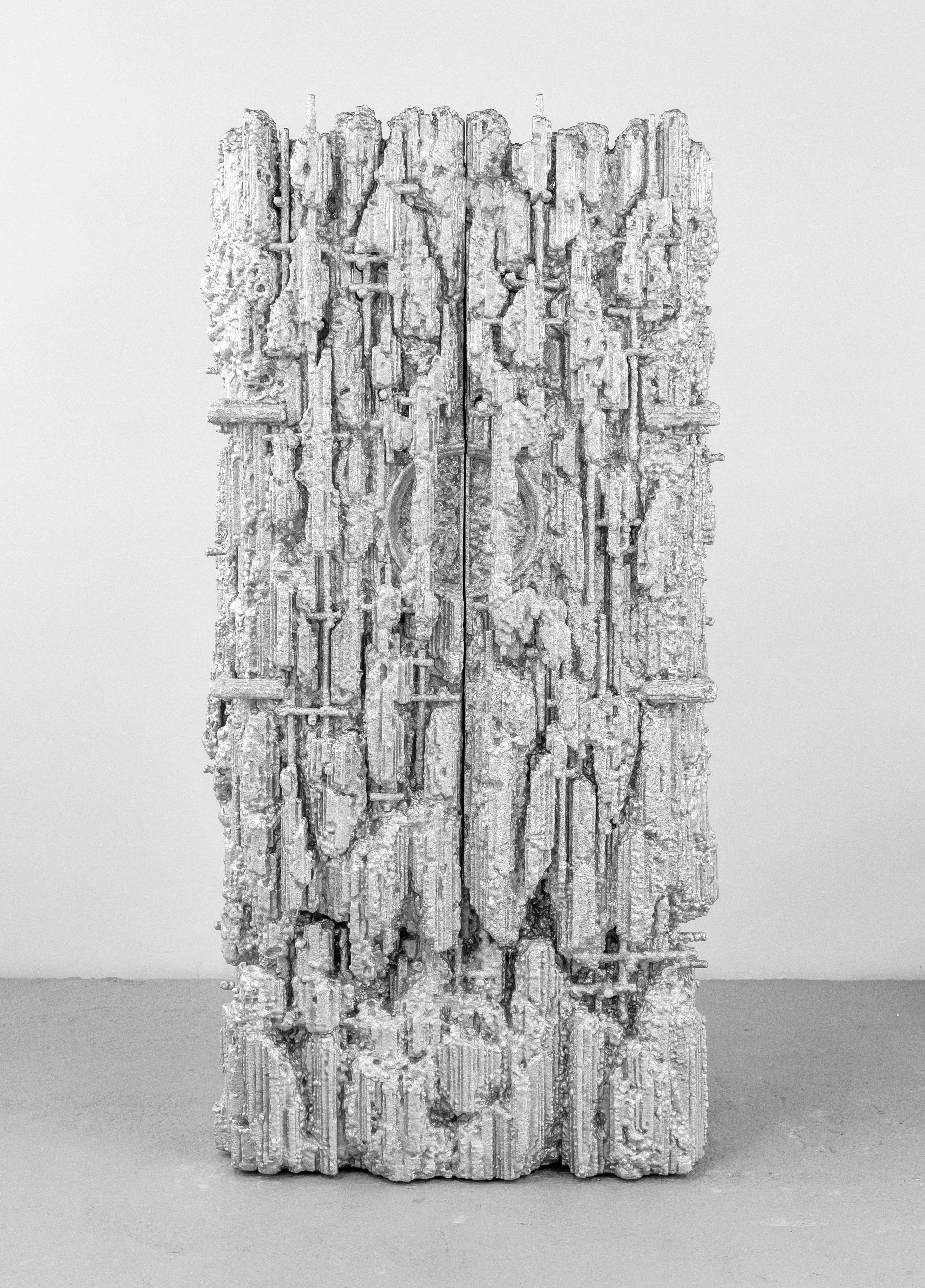 Design Miami/
December 6-10, 2017; preview December 5
Miami Beach Convention Center Parking Lot
Meridian Avenue and 19th Street, Miami Beach
http://miami2017.designmiami.com
Design Miami/ is the global forum for design. Occurring alongside the Art Basel in Miami Beach (see below), Design Miami/ has become the premier venue for collecting, exhibiting, discussing, and creating collectible design. Featuring 34 design galleries from around the world, Design Miami/ is more than a marketplace for design, each show balances exclusive commercial opportunities with progressive cultural programming, creating collaborations with designers and design institutions, panels, and lectures with luminaries from the worlds of design, architecture, art, and fashion with unique commissions from the world's top emerging and established designers and architects.


Alufoil (Grotto Cabinet) by Chris Schnack, 2017, courtesy of Friedman Benda and Chris Schanck, photography by Michelle and Chris Gerard. Courtesy, Design Miami/.
Art Basel in Miami Beach
December 7-10, 2017; preview December 6
Miami Beach Convention Center
1900 Washington Drive Avenue, Miami
https://www.artbasel.com/miami-beach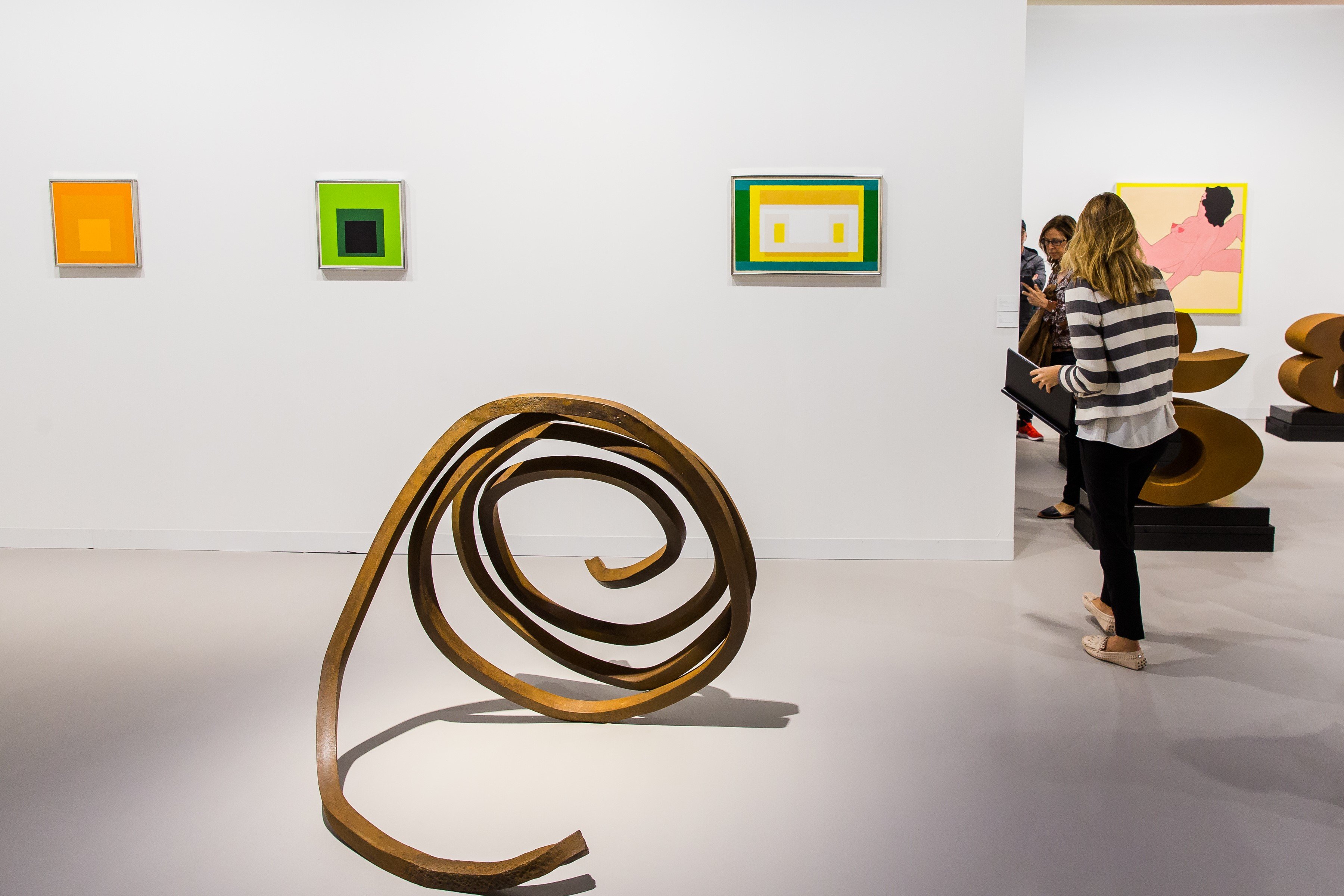 Now in its 16th edition, Art Basel in Miami Beach brings together art enthusiasts from around the world to explore the many dimensions of Modern and contemporary art. The 2017 edition will feature 268 premier galleries from 32 countries including North America, Latin America, Europe, Asia, and Africa. Along with a high number of returning exhibitors, the show will include 20 galleries that will participate in the Basel show for the very first time.
Paintings, sculpture, installations, photographs, films, and editioned works of the highest quality will be on display in the main exhibition hall. Ambitious large‐scale artworks, films and performances become part of the city's outdoor landscape at nearby Collins Park and SoundScape Park. As a result of the ongoing renovations of the Miami Beach Convention Center – which began in 2015 – this year's show will feature an expanded exhibition layout and enhanced show design that will allow for larger booths, wider aisles and improved lounging and dining options.
ART MIAMI PAVILION

Art Miami + CONTEXT Art Miami
December 6-10, 2017; preview December 5
New Location: The Art Miami Pavilion
One Miami Herald Plaza @ NE 14TH STREET, Biscayne Bay
America's foremost international contemporary and modern art fair, is returning for its 28th installment in its new downtown waterfront location. The fair will kick off on Tuesday December 5th, with a VIP Private Preview benefiting the Pérez Art Museum Miami (PAMM), before opening to the public the following day.
Art Miami remains committed to showcasing the most significant artworks of the 20th and 21st centuries offered by a selection of the world's most respected galleries. It is one of the most important annual contemporary art events in the United States, attracting 82,500 motivated collectors, curators, museum professionals and art enthusiasts from around the globe. Art Miami showcases the best in modern and contemporary art from 125 international art galleries.
CONTEXT Art Miami, Art Miami's sister show launched in 2012, is located in an adjoining building. CONTEXT provides the ultimate platform for the presentation of mid-career, emerging, and cutting-edge talent by new and established galleries. Ninety-five international galleries, vetted by the CONTEXT Art Miami Selection Committee, exhibit highlights from their gallery programs, solo artist exhibitions and curated projects. The combined efforts of CONTEXT Art Miami and Art Miami provide a unique and alternative opportunity for leading primary dealers and their artists to be marketed and promoted internationally during the most important week for contemporary art in America.
Additionally, Aqua Art Miami (December 7-10, preview December 6, at the Aqua Hotel, 1530 Collins Avenue) is one of the best fairs to see emerging art from 52 international exhibitors during Miami Art Week. Aqua Art Miami celebrates its twelfth consecutive installment this December and its fourth among the Art Miami family of fairs. Aqua has consistently earned critical recognition for attracting diverse and distinguished exhibitors who present vibrant and noteworthy international art programs; there is particular interest in supporting young and established galleries with strong emerging and mid-career artists.
Courtesy Aqua Art Miami, 2016.
COLLINS AVENUE
PULSE Miami Beach Contemporary Art Fair
December 7-10, 2017
Indian Beach Park, 4601 Collins Ave, Miami Beach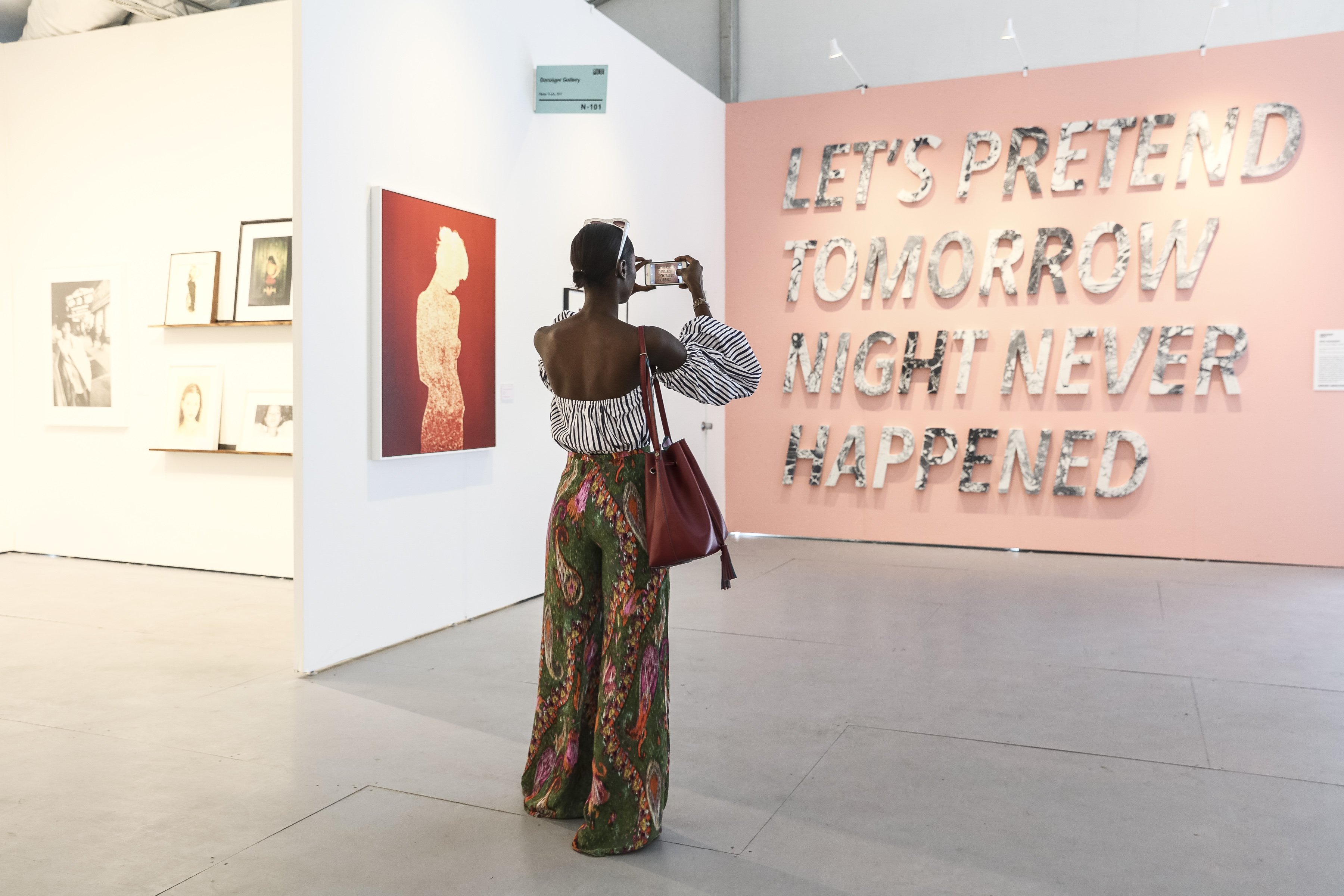 PULSE 2016 Fair Imagery. Courtesy PULSE Contemporary ARt Fair/BFA.
PULSE Miami Beach provides visitors with a comprehensive overview of the ever-evolving contemporary art market and is a vibrant platform for international galleries, expanding its audience to become a cultural hub. PULSE offers visitors an engaging environment in which to discover and collect the most compelling contemporary art being produced today.
FRiDgE Art FAiR Miami
December 3 - 10, 2017
Blue Moon Hotel, 944 Collins Avenue, Miami Beach
FRiDgE brings together artists in all stages of their artistic careers and varying styles and forms. This year's edition is focused more on individual artists rather than galleries, dealers, collectives, or other art enterprises.
INK Miami Art Fair
December 6 - 10, 2017
Suites of Dorchester
1850 Collins Avenue, Miami Beach
Galleries at INK Miami Art Fair offer a wide range of modern and contemporary works-on-paper, including new and noteworthy editions, by internationally renowned artists. Sponsored by the International Fine Print Dealers Association, exhibitors are selected for thei routstanding ability to offer collectors a diverse survey of material. During the fair, INK transforms the historic Suites of Dorchester hotel into distinctive art galleries, surrounded by a tranquil courtyard.
ADDITIONAL VENUES AND SHOWS
FORM Miami
December 6 - 10, 2017
Washington Ave and 17th Street, Miami Beach, FL 33139
Steve Linn, In the Air (Ai Weiwei), 2015. Mixed Media, 64.75 x 80 x 14 in. Courtesy of Habatat Galleries and FORM Miami.
FORM Miami is Miami Art Week's first and only fair focused on sculpture, objects, and applied art. FORM will feature 25 prominent international galleries whose programs showcase innovation in contemporary decorative arts and design, highlighting work in ceramics, fiber, glass, metal, studio jewelry and wood.The participating galleries will include works from all over the world; France, Italy, Canada, and the United Kingdom. In total, the artists themselves are from over 20 countries. For many of these artists, this will be their Miami Art Week debut. The work on display will include everything from jewelry to paintings to sculptures. FORM Miami is a sister fair to SOFA CHICAGO.
Miami River Art Fair (December 4 - 6), Miami Convention Center @ James L. Knight Center, Miami.
Scope Miami Beach (December 5 - 10), 801 Ocean Drive, Miami Beach.
PRIZM (December 5 - 17), 145 East Flagler Street, Miami.
PINTA Miami (December 6 - 10), Mana Wynwood, 2217 NW 5th, Miami.
Red Dot Miami (December 6 - 10), 1700 NE 2nd Avenue, Miami.
SPECTRUM miami (December 6 - 10), 1700 NE 2nd Avenue, Miami.
Superfine! (December 6 - 10), 56 NE 29th Street, Miami.
UNTITLED, Miami Beach (December 6 - 10), Ocean Drive and 12th Street, Miami Beach.
SATELLITE ART SHOW (December 7 - 10), Ocean Terrace Hotel, 7410 Ocean Terrace, Miami Beach.
NADA Miami (December 7 - 10), Ice Palace Studios 1400 North Miami Avenue, Miami.