Events of the Week: Miami Fairs, PAD Genéve: Art+Design, Thomas Cole, Tiffany Glass & More
MIAMI
Miami Beach Jewelry & Watch Show
February 1-4, 2018
One Herald Plaza, Biscayne Bay, Miami, Florida
https://www.miamibeachjewelryshow.com


There's a new location for the 2018 Miami Beach Jewelry & Watch Show: One Herald Plaza at NE 14th St & Biscayne Bay, Miami. Says said Scott Diament, President and CEO of the Palm Beach Show Group, promoters of the show, "We are thrilled to host the 2018 jewelry and watch show in the fresh and booming neighborhood that is Downtown Miami." The new location, one of the most prestigious and well-known waterfront locations in the City of Miami, is the current site of Art Miami and CONTEXT – two of the top, most highly attended art fairs that take place during Art Basel Miami Week. The new venue of the 2nd Annual Miami Beach Jewelry & Watch Show will offer an unprecedented level of convenience with plenty of accessible parking, hotels, and restaurants in the immediate area.
The 2018 show is set to display an extravagant collections from more than 100 international exhibitors. In an extraordinary showcase for leading jewelry and watch dealers from around the world, this year's event will include striking vintage pieces of jewelry, antique watches as well as a curated selection of contemporary pieces. Exhibitors include Benchmark, D.K. Bressler & Co., Kentshire Galleries, Jack Weir & Sons, among others. "We are so excited to bring the Miami Beach Jewelry & Watch Show to the City of Miami and we are confident our community of collectors and exhibitors will be delighted with this change," said Andrea Canady, Show Director.
Miami Antiques + Art + Design ShowFebruary 2-4, 2018Miami Airport Convention Center (MACC), Miami, Florida
http://www.miamiantiquesartdesign.com

Featuring upwards of 200 premier exhibitors from across the U.S., Canada, Europe and SOuth America offering fine antique furniture, silver, paintings, bronzes, porcelain, Asian, antique and estate jewelry, pottery, rare books, lighting, prints, rugs, vintage accessories, representing all design movements of the 17th-20th centuries.
Design on a Dime Miami 2018
February 3, 2018
Moore Building, Miami, FL
https://www.housingworks.org/events
Join Housing Works for the 3rd annual Design on a Dime Miami at the Moore Building in Miami's Design District. One-of-a-kind room vignettes will be curated by 25+ top interior designers from donated merchandise that will all be for sale at 50-80% off retail! Proceeds from this event will help fund Housing Works' AIDS-FREE USA 2025 campaign, a collaborative, community-based initiative working to end the AIDS epidemic in the US by 2025. For over 25 years, Housing Works has addressed the needs of over 30,000 individuals that other organizations deem "too challenging" to serve. Based on a harm reduction framework, our programs are both holistic and empowering. Click here to learn about Housing Works' other events.

NASHVILLE
Antiques & Garden Show of Nashville
February 2-4, 2018; preview party February 1
Music City Center, Nashville, TN
http://antiquesandgardenshow.com
The 2018 marks the 28th Antiques & Garden Show, which will once again be held in the entertainment epicenter of downtown Nashville, at the magnificent Music City Center. With attendees anticipated from 36 states and multiple countries. The show is the longest-running, largest, and most prestigious event of its kind in the country.
This year's theme, "A Sense of Place…" has attracted an impressive and entertaining lineup of speakers including British aristocracy, authors, designers, media personalities, a master floral design expert and perhaps even a Nashville celebrity or two. In addition to the informative lectures, the show will feature more than 150 extraordinary antiques, art and horticulture dealers, magnificent gardens and one of the winter season's most anticipated social events benefitting two beloved charities in our community.
As in the past, there are a handful of spirited events. This year's Preview Party will be hosted by the Show's Honorary Chair, New York architect Gil Schafer. The Earl of Spencer will give the keynote lecture on Friday: "Apthorp: The Story of an English House," and there will be a design panel Friday afternoon; stay for the evening and enjoy the Friday Bourbon party. On Saturday learn about floral design and collaboration between architects and decorators, Musical groups will entertain on Friday and Saturday.
EUROPE

Artgenéve Salon D'Art and PAD Genéve: Art+Design
February 1-4, 2018
Palexpo, Genéve Switzerland
https://www.pad-fairs.com/geneve/en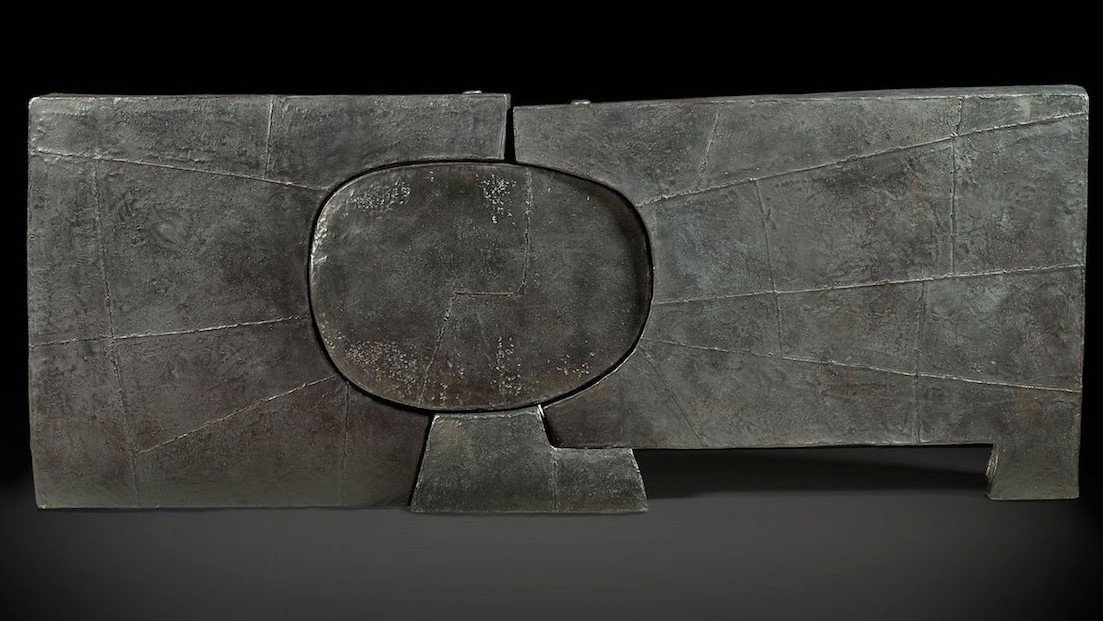 Featured designer, Martel-Greiner. Courtesy
Artgenéve Salon D'Art and PAD Genéve: Art+Design

Over the course of 6 years of continued development and consolidation, artgenève has taken root in the Geneva Lake region, establishing itself as a high end and internationally renowned contemporary and modern art fair. The fair wishes to enrich its artistic offering with the inclusion of Historic, Modern and Contemporary Design, and Tribal Art. For its 7th edition, artgenève extends its artistic proposal by inviting the PAD, including Decorative Arts, Historical and Contemporary Design. The famous PAD, established 21 years ago in Paris in the Tuileries and expanded to Berkeley Square in London 11 years ago, will bring together carefully selected galleries.
The PAD will not be outdoors but will be integrated in the halls of Palexpo next to artgenève. The PAD Geneva 2018 will bring together a selection of merchants from the United Kingdom, the Netherlands, Belgium, Switzerland and France. An international reputation that underscores the ambition to register the PAD Geneva and Argenève as an unmissable event in the Art and Design World. In a time when the concept of big art fairs is being continually revisited and remodeled, the diversity of the artistic offering born out of this collaboration – rare between two such fairs, with full control over size and quality – appears both timely and opportune to organizers.
EXHIBITIONS
Thomas Cole's Journey: Atlantic Crossings
January 30-May 13, 2018
Metropolitan Museum of Art, NYC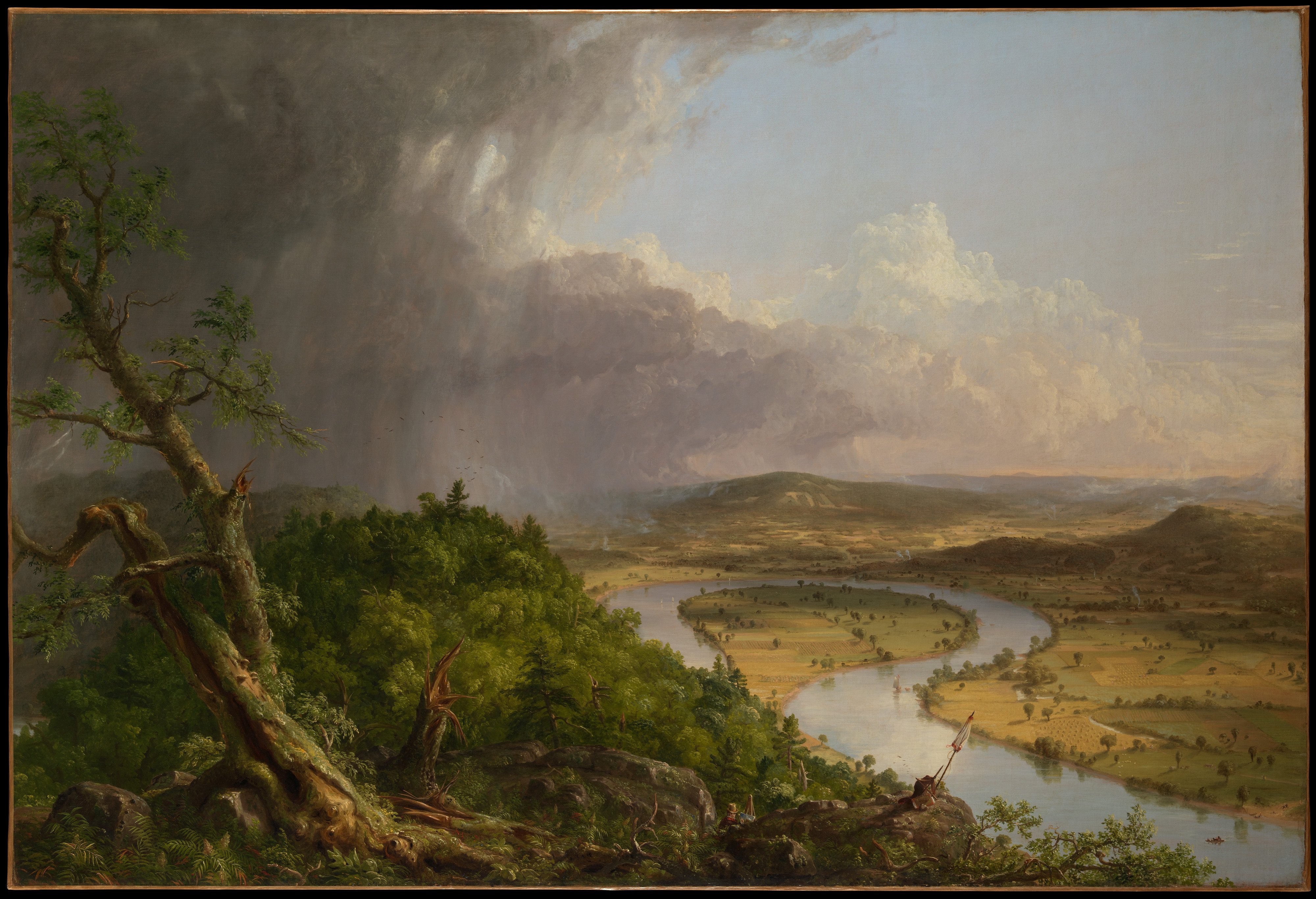 Thomas Cole (1801-1848), View from Mount Holyoke, Northampton, Massachusetts, after a Thunderstorm (The Oxbow), 1836. Oil on canvas. Met (08.228).
In celebration of the 200th anniversary of Thomas Cole's arrival in America, the Met is examining, for the first time, the artist's transatlantic career and engagement with European art. Celebrated as one of America's preeminent landscape painters, Thomas Cole (1801–1848) was born in northern England at the start of the Industrial Revolution, emigrated to the United States in his youth, and traveled extensively throughout England and Italy as a young artist. He returned to America to create some of his most ambitious works and inspire a new generation of American artists, launching a national school of landscape art.
With Cole's masterwork The Oxbow (1836) as its centerpiece, the exhibition will feature more than three dozen examples of his large-scale landscape paintings, oil studies, and works on paper. Consummate paintings by Cole will be juxtaposed with works by European masters including J. M. W. Turner and John Constable, among others, highlighting the dialogue between American and European artists and establishing Cole as a major figure in 19th-century landscape art within a global context.
Tiffany Glass: Painting with Color and Light
February 2-May 5, 2018
Brigham Young University, Provo, Utah
http://moa.byu.edu
Louis C. Tiffany's glass is celebrated for its saturated color and dazzling luminosity. Characterized by an internal glow and milky translucency, Tiffany's opalescent glass captures light and amplifies color. Under Tiffany's personal supervision, this glass, in an extraordinary range of colors and hues, was used to create some of the most striking and iconic decorative objects of the twentieth century.
The windows and lamps in this exhibition were chosen for their masterful glass selection and subtle use of light and shading. They exemplify the rich and varied glass palette, sensitive color selection, and intricacy of design characteristic of Tiffany's leaded-glass objects.This exhibition is organized by Neustadt Collection of Tiffany Glass, Queens, New York.
Drawn to Greatness: The Eugene V. Thaw Collection
February 3-April 22, 2018
The Clark Art Institute, Williamstown, MA
Drawn to Greatness highlights 150 exceptional drawings from the Eugene V. Thaw Collection. Assembled over the last fifty years, it is one of the world's finest private collections of drawings. The exhibition focuses on pivotal moments in the history of the art form, featuring works that represent the pinnacle of each artist's output.
A choice group of Rembrandt drawings shows the artist thinking through ideas for figural groupings or compositional details, while several pen-and-ink drawings by the eighteenth-century artist Giovanni Domenico Tiepolo poke fun at the vanities of contemporary society. Drawings by Jean-Antoine Watteau exemplify the artist's novel use of three colors of chalk to achieve remarkable effects, while a century later Jean-Auguste-Dominique Ingres created magisterial portrait drawings in spare graphite lines. The rise of the watercolor is evident in works by English artists such as Joseph Mallord William Turner and William Blake in the early nineteenth century, and the variety of media and subject matter from the Impressionist and Post-Impressionist period is revealed in extraordinary works by Edgar Degas, Mary Cassatt, Paul Gauguin, and Paul Cézanne. The exhibition concludes with large-scale drawings by twentieth-century figures such as Henri Matisse, Pablo Picasso, and Jackson Pollock. This assembly of works not only tells the story of a visionary collector, but also informs the viewer about the shifting role of drawing's technologies, functions, and markets across five centuries.
Rembrandt von Rijn, Four Musicians with Wind Instruments, ca. 1638. Pen and brown and black ink and brown wash, and red and yellow chalk on paper. Morgan Library & Museum, Thaw Collection (2004.42).