Exhibitions Not to be Missed for July 9-15
IT IS DIFFICULT TO KNOW WHEN A JOHN SINGER SARGENT EXHIBITION WOULDN'T BE A TREAT, and the one opening at the Art Institute of Chicago looks like fun, and not just for the locals. Klimt, Schiele and Picasso offer pleasures of a grittier kind, and then there are images of Dutch waterways and Parisian streets.
| | | |
| --- | --- | --- |
| | | |
| John Singer Sargent. La Carmencita, 1890. Musée d'Orsay, Paris. © RMN (Musée d'Orsay) / Gérard Blot. | | John Singer Sargent. Mrs. Hugh Hammersley, 1892. The Metropolitan Museum of Art, gift of Mr. and Mrs. Douglass Campbell, in memory of Mrs. Richard E. Danielson, 1998, 1998.365. |
John Singer Sargent and Chicago's Gilded Age
July 1 – September 30, 2018
Art Institute of Chicago
111 South Michigan Avenue, Chicago, IL 60603
Born in Italy to American parents and spending most of his life in Europe, John Singer Sargent (1856–1925) had a connection to Chicago and to the Art Institute, which the museum is keen to reveal. In 1890, the artist's work was shown for the first time at the Art Institute, and one of the most crowd-pleasing works in that show was his then recently completed painting La Carmencita, a portrait of a Spanish dancer and a tribute to Old Master painting. Over the next 30-plus years, Sargent's paintings were included in more than 20 public displays in the city, among them the Inter-State Industrial Exposition, the World's Columbian Exposition, exhibitions at the Arts Club of Chicago, and the Art Institute's American Annuals.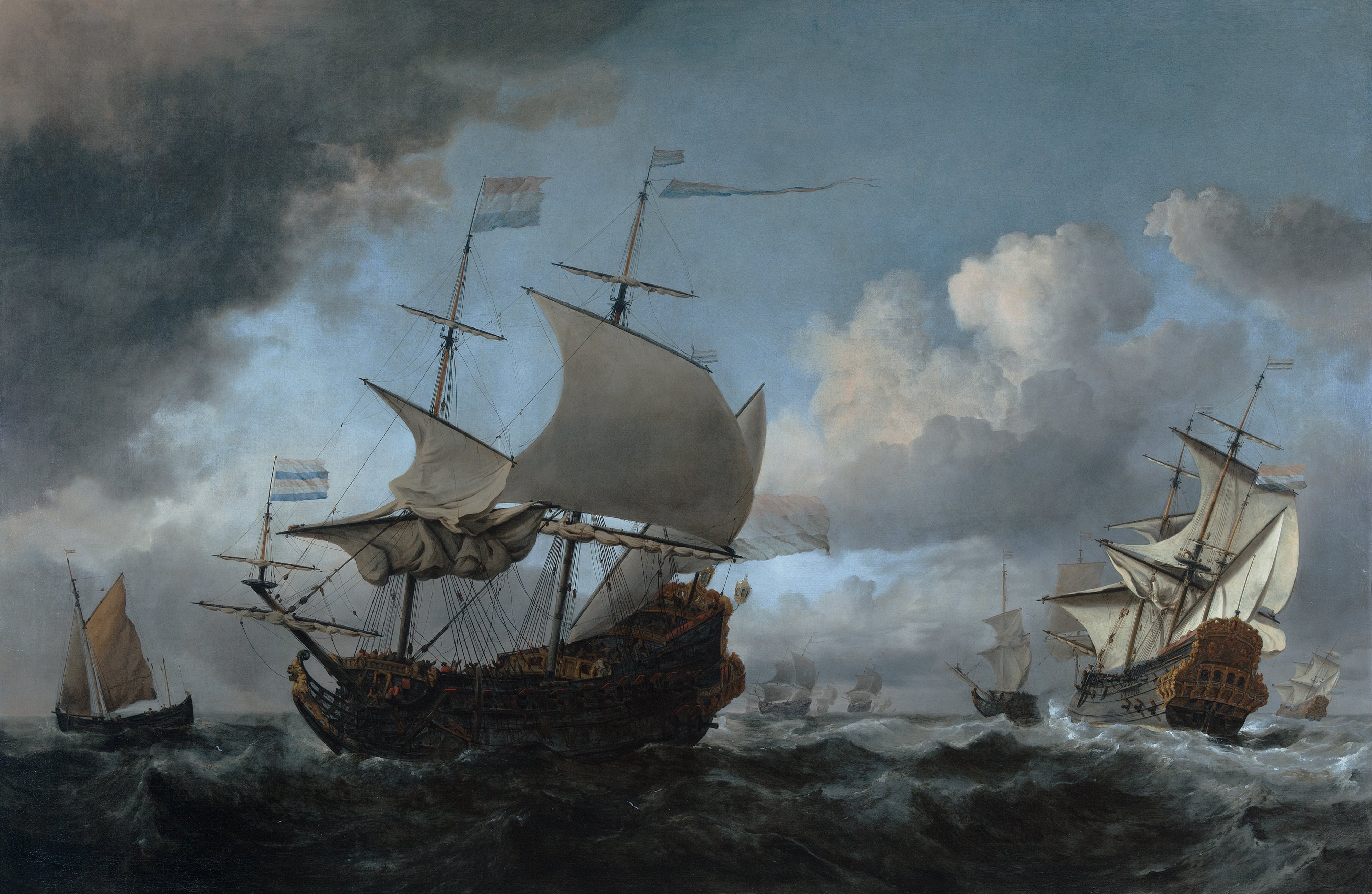 Willem van de Velde the Younger, The Dutch Fleet Assembling Before the Four Days' Battle of 11–14 June 1666, 1670, oil on canvas. On loan from Moveo Art Collection.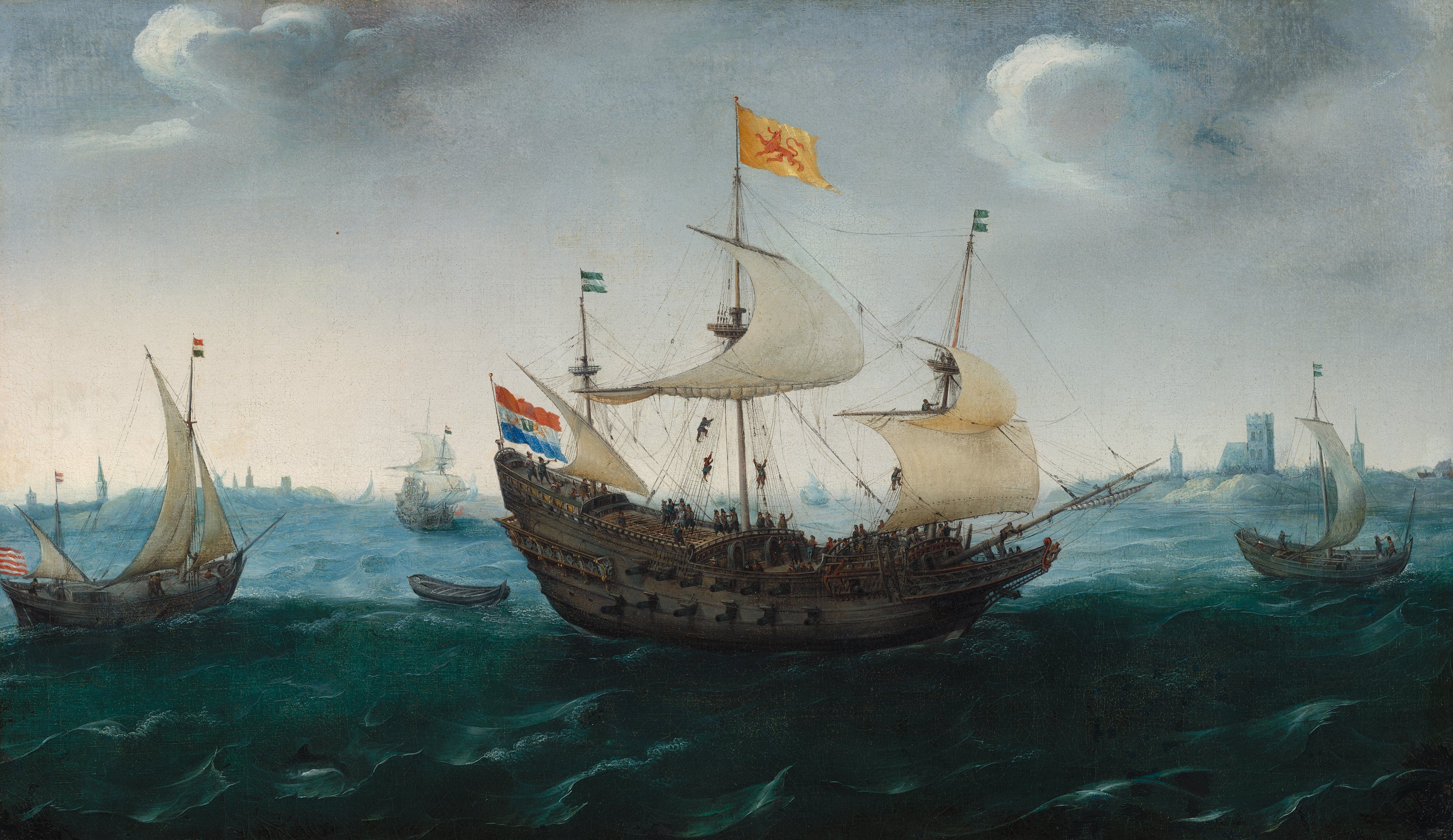 Hendrick Cornelis Vroom, A Fleet at Sea, c. 1614, oil on canvas. Private collection.
Water, Wind, and Waves: Marine Paintings from the Dutch Golden Age
July 1 – November 25, 2018
National Gallery of Art
6th & Constitution Ave NW, Washington, DC 20565
A lot of attention deservedly gets paid to the brooding images of Rembrandt and the quiet interiors of Vermeer, but Dutch art during the 17th century was often quite celebratory and outward-looking. The nation was freeing itself from the yoke of Spanish rule and becoming an economic and naval power, with transport and warships coming in an out of its harbors, bringing goods from all over the world. Willem van de Velde the Younger's 1670 The Dutch Fleet Assembling Before the Four Days' Battle of 11–14 June 1666 offers a sense of Dutch military might, while Hendrick Cornelis Vroom's c.1614 oil A Fleet at Sea portrays both merchant and battle ships, although the battle here seems to be against the waves.
| | |
| --- | --- |
| | |
| | Charles Marville, Lamppost, Entrance to the Plaster Cast Museum, École des Beaux-Arts, 1870s. Albumen print. Overall: 14-1/8 x 10-1/2 in. (35.9 x 26.7 cm). Lent by The Troob Family Foundation. |
A City Transformed:
Photographs of Paris, 1850–1900
July 1 – September 23, 2018
Clark Art Institute
225 South Street, Williamstown, MA 01267
During the reign of French Emperor Louis Bonaparte in the 1850s and '60s, the city of Paris was transformed by civil engineer Georges-Eugène Haussmann who aimed to remake the city from one with narrow, dark streets and a medieval sanitation system into the one that offered open spaces and grand vistas. Old structures were torn down, grand plazas created. In other words, it became the city that the Impressionist painters celebrated as what we now call the "city of light." However, it wasn't just the painters who reveled in the new Paris but photographers as well, using what was still relatively new technology to record what they saw. A City Transformed includes 30 images by architectural photographers, such as Édouard Baldus and Charles Marville, whose 1865-9 albumen print Rue des Sept-Voies, From Rue Saint-Hilaire offers a vision of both the old and new Paris.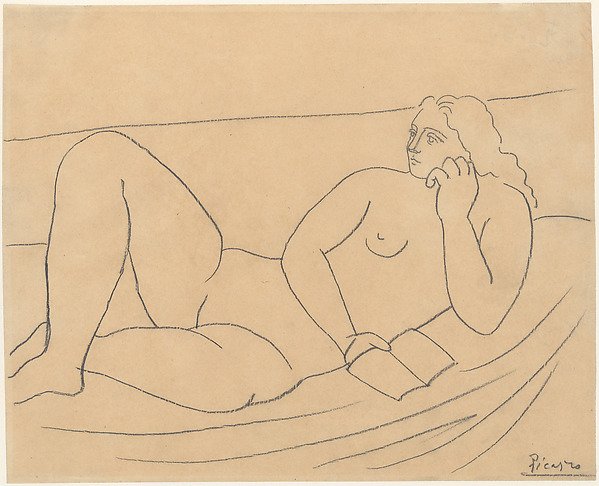 Pablo Picasso (Spanish, Malaga 1881–1973 Mougins, France), Reclining Bather with a Book, 1921. Graphite on paper, 8-7/8 x 11 in. (22.5 x 27.9 cm). Bequest of Scofield Thayer, 1982, 1984.433.271. © 2018 Estate of Pablo Picasso / Artists Rights Society (ARS), New York.
Unlike the other drawings of bathers in this gallery, this one was not made at a beach resort. Instead, it reflects the famously mannered nudes that decorate Fontainebleau, the Renaissance chateau of François I located just south of Paris. Picasso spent the summer of 1921 at a rented house nearby.
Obsession: Nudes by Klimt, Schiele, and Picasso
from the Scofield Thayer Collection
July 3 – October 7, 2018
The Met Breuer
945 Madison Avenue, New York, NY 10021
In his classic text The Nude, scholar Kenneth Clark argued that the artistic rendering of the body is both abstract concept and physical fact, taking "the most purely rational concept of which mankind is capable, mathematical order," representing ideal form mixed with the artist's desire. Few artists fit that definition of the nude better than Gustav Klimt, and especially Egon Schiele and Pablo Picasso, the subjects of this exhibition at The Met Breuer (the old Whitney Museum, before it moved downtown). Picasso's nudes often were actual lovers or images of naked women about to be ravished or post-coital, while Schiele specialized in teenage prostitutes and Klimt viewed women as objects for adornment. At times, it can take a strong stomach to look at these three artists' work, but The Met Breuer will exhibit 50 works on paper by them from the Scofield Thayer Collection. Thayer (1889–1982) ran a literary magazine, The Dial, and otherwise lived off inherited wealth, permitting him to travel to Europe where he bought a sizeable collection of Modern artworks, which he bequeathed to the Metropolitan Museum.

| | |
| --- | --- |
| | |
| | Joanne Leonard: Untitled, 1977; gelatin silver print; 24 x 20 in.; courtesy of the artist. |
Joanne Leonard: Intimate Documentary
July 5 – September 2, 2018
Berkeley Art Museum, University of California at Berkeley
2155 Center Street, Berkeley, CA 94720
The "Intimate Documentary" in the title of this exhibition doesn't pertain to the artist but to the city of Oakland, California, where Joanne Leonard (b. 1940) moved in the early 1960s shortly after completing her undergraduate studies at UC-Berkeley. By that time, the community, which had been populated predominately by black and Mexican war-industry laborers during World War I, had undergone a long history of urban renewal efforts and subsequent years of economic decline, mass displacement, and social neglect.
Amid hard times for her neighborhood, Leonard was active in community-building efforts and meetings, where she developed friendships that allowed her close access to photograph the streets, protests, weddings, and other happenings in her community Leonard pays close attention to minute gestures and objects that give texture to the quotidian experiences she documents.