This Week's Events: PAD LONDON, Frieze Week, Richard Diebenkorn, ADA/Deerfield Show, Maine Line Antiques Show, ICFF Miami & More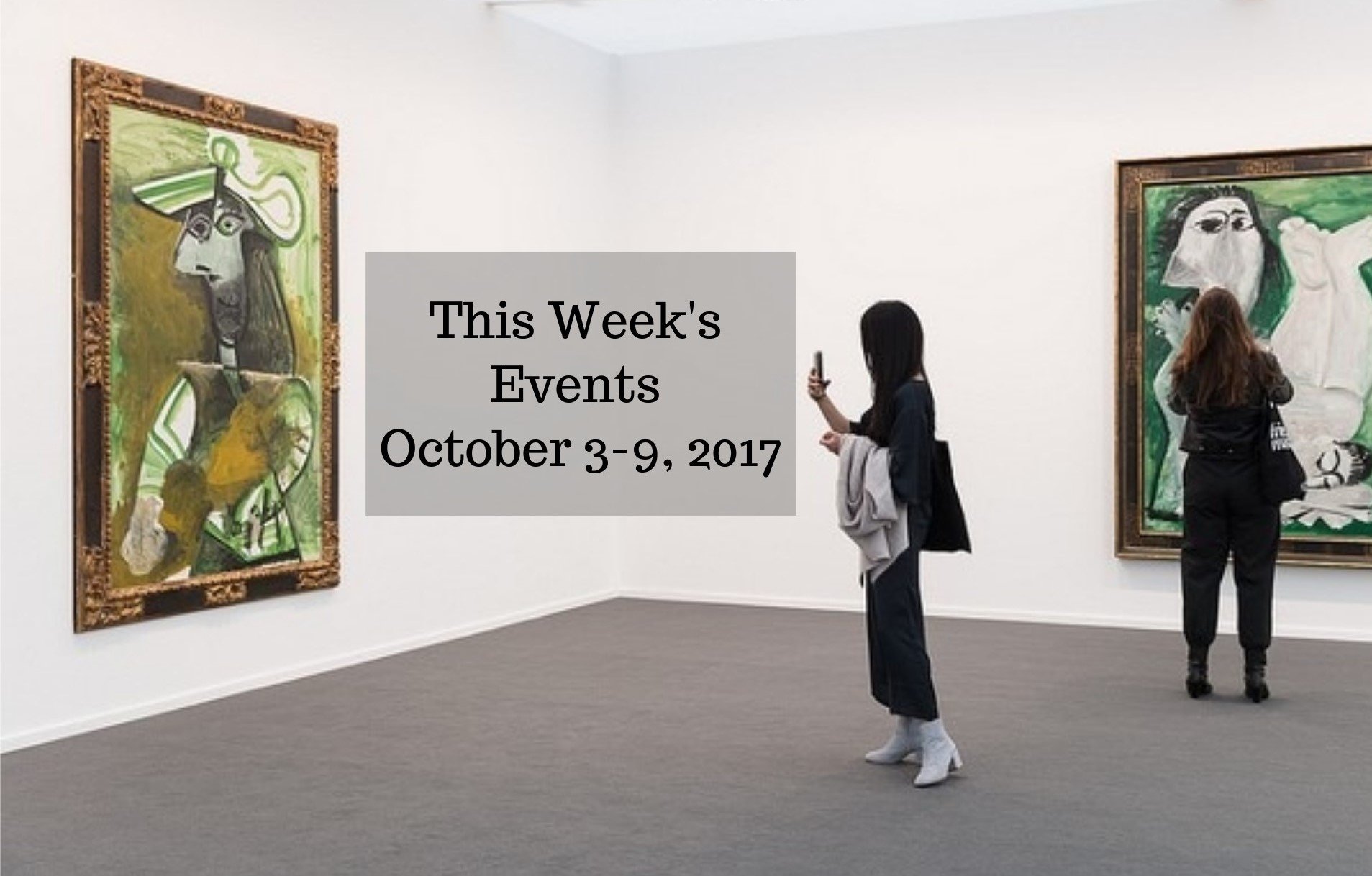 SHOWS, DESIGN, MUSEUM EXHIBITIONS
Richard Diebenkorn: Beginnings, 1942-1955
8 October - 7 January 2017
Crocker Art Museum
216 O Street, Sacramento, CA
Left: Richard Diebenkorn, Untitled, 1945. Watercolor and ink on paper, 9 x 11 7/8 in. Catalogue raisonné no. 350 © Richard Diebenkorn Foundation.
Right: Richard Diebenkorn, Untitled (Magician's Table), 1947. Gouache and graphite on hardboard, 14 1/8 x 14 3/4 in. Catalogue raisonné no. 544 © Richard Diebenkorn Foundation.
This exhibition is the first to solely examine Diebenkorn's life and work prior to his switch to figuration, tracing his evolution from representational landscape to semi-abstract and Surrealist-inspired work, to his mature Abstract Expressionist paintings from the Sausalito, Albuquerque, Urbana, and early Berkeley years. Countering the prevailing notion that the California artist began his career in the Abstract Expressionist style, Beginnings is a landmark contribution to the study and understanding of Diebenkorn's output, and features 100 works from the collection of the Richard Diebenkorn Foundation, most of which have never before been publicly exhibited. A fully illustrated catalog accompanies the exhibition, which will travel to two other West Coast venues into 2019.
PAD LONDON Art + Design
3-8 October 2017
Berkeley Square W1
https://www.pad-fairs.com/london
PAD LONDON Jury. Courtesy PAD LONDON, 2016

PAD, London's leading fair for 20th-century art, design and decorative arts, returns this October to the vibrant heart of Mayfair in London, for its eleventh edition. The fair launched privately on October 2, followed by a VIP opening on the 3rd; the fair opens to the public on October 4.
This year's fair brings together sixty-seven leading galleries showcasing masterpieces from across disciplines and periods encompassing contemporary, modern, and historic design, jewelry, tribal art, and antiquities. Eleven first-time exhibitors will further enrich the depth and scope of PAD's diverse offerings. Contemporary design also shines this year with the arrival of several new galleries championing a new wave of eclecticism. Additionally, the PAD London Prize returns with a prestigious panel of judges who will be presenting in Best Contemporary Design, Best 20th-Century Design, and Best Stand.

Design Chicago
3-4 October 2017
Design Center at Merchandise Mart, 222 Merchandise Plaza, Chicago, IL
Looking to update your home furnishings, kitchen, or bath and gain insight into topics such as lighting, wallcoverings, fabric selections, and design trends? Then attend the Midwest's largest residential design conference, Design Chicago. Events include 39 featured presentations, 25 continuing education programs, 50 open houses, and 56 product debuts. Two special events support charity causes. On Tuesday night, guests will enjoy light bites and cocktails at Chairs for Charity, while bidding on vintage chairs that designers were challenged to reimagine. The two-day event is capped on Wednesday evening with the VIP Luxury Gala, where inductees into the Merchandise Mart Hall of Fame will be celebrated for the best in residential interior furnishings, architecture, interior design and residential development.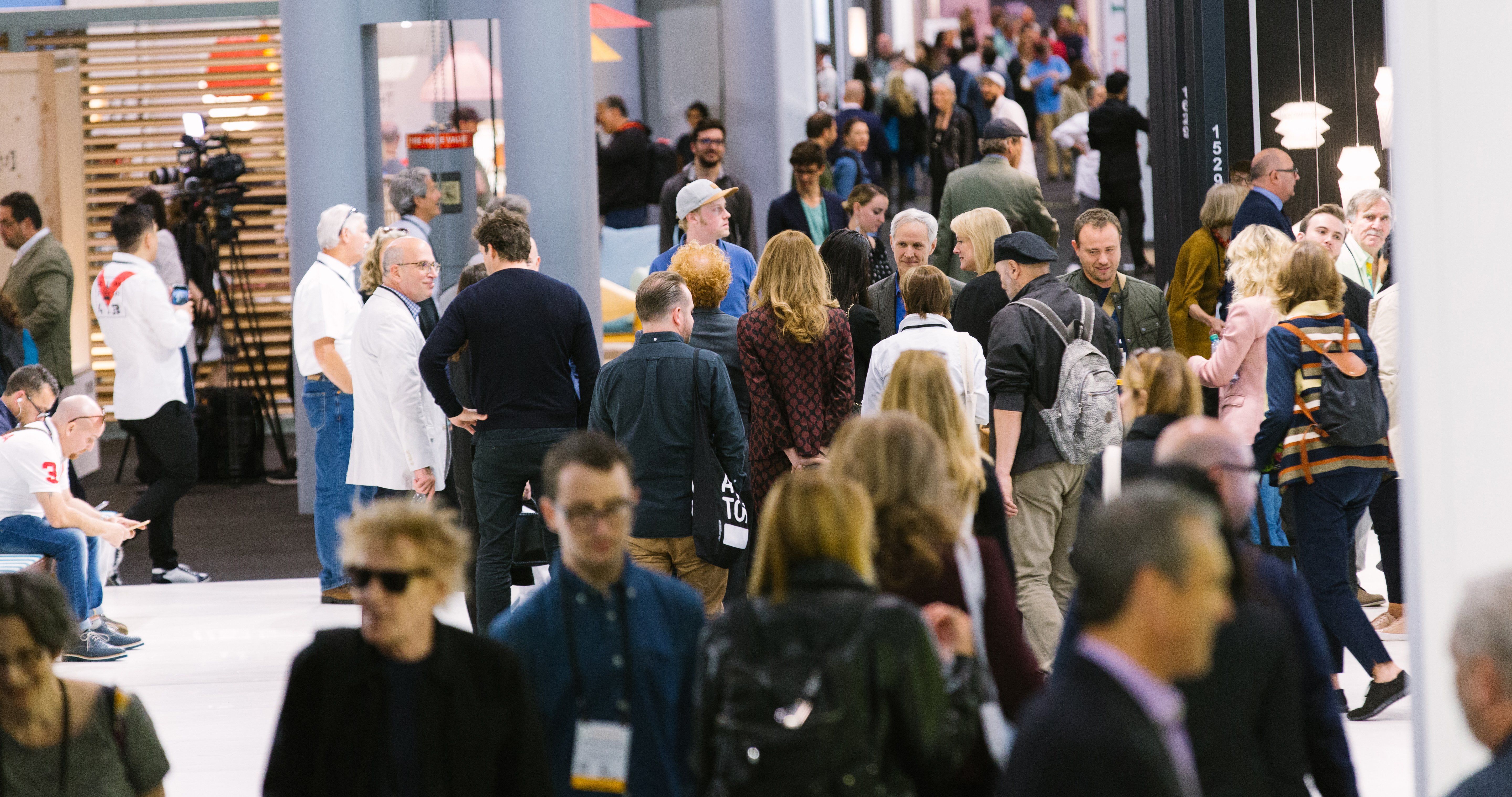 ICFF Miami 2016. Courtesy ICFF Miami.
ICFF Miami
October 3-4, 2017
Greater Fort Lauderdale/Broward County Convention Center
1950 Eisenhower Blvd, Fort Lauderdale, FL
Please note the venue has changed as a result of Hurricane Irma. Held in Fort Lauderdale this year, the venue is just a short commute north of Miami. Here, ICFF will showcase contemporary and classic design offered by an array of 150 international exhibitors.
Frieze Week
5-8 October 2017
Regent's Park, London
https://frieze.com/fairs/frieze-masters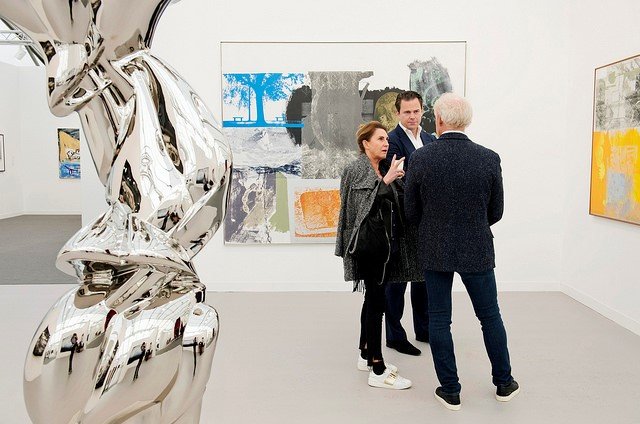 Frieze London 2016. Photograph by Linda Nylind. Courtesy Linda Nylind/Frieze.

Celebrating the best in contemporary and historic/traditional material, Frieze London and Frieze Masters, respectively, return to the elegant Regent's Park in London. Before you leave the park, stroll the grounds to see Frieze Sculpture, a major art display of sculpture presented by 23 artists; Open since July, the works will be removed with the close of the fairs. Throughout the city, galleries and museums are launching special programming to coincide with Frieze Week.
More than 160 of the world's leading contemporary galleries will feature works by both established and emerging artists at Frieze London. Within the fair, a "Focus" section will be dedicated to 34 galleries from Cairo to Berlin that have been established for twelve years or less and will showcase installations, performances, and figurative sculpture. During the show, Frieze Talks will explore artists' response to politics of the day, where notions of "the real" take on new meaning. Additionally, a new section for the 15th anniversary year will be "Sex Work: Feminist Art & Radical Politics," featuring women artists working at the extreme edge of feminist practice since the 1960s, and the galleries who supported them.
Meanwhile, with an emphasis on discovery and quality, the 6th annual Frieze Masters will present 130 leading international historic and modern galleries showcasing material from ancient to tribal art, medieval sculpture, Old Master paintings, and 20th-century masters and rediscovered avant-garde artists. The 2017 program includes a "Spotlight" section on 20th-century pioneers; a "Collections" section highlighting galleries with extraordinary art and objects; and a series of Frieze Masters Talks will be held each day.
1st Ever Sidewalk Sale
6-7 October 2017
La Cienega Design Quarter
La Cienega Boulevard, Los Angeles
Left: Downtown, Pair of Italian Brass and Metal Chairs; Right: Dragonette, Ltd., Lucite and Chrome Side Table with Smoked Glass Top.

Find decor "en plein air" on the sidewalks and courtyards of LA's world-renowned design district. If you're looking for antiques and high-end contemporary design at "heavily discounted" prices, then this is your destination. Vintage finds, lamps, rugs, garden ornaments, and accessories will be offered. Shop with the stars and discover "finds" offered by leading galleries including Dragonette Ltd., Downtown, Lee Stanton Antiques, and Fuller + Roberts Co.
The Main Line Antiques Show
7-8 October 2017
Dixon Center, Cabrini University
60 King of Prussia Road, Radnor, PA
http://www.mainlineantiquesshow.com
Opening on Friday, October 6th with a gala event, the Main Line Antiques Show, now in its 12th year, is the only antiques show on Philadelphia's Main Line. Exhibitors include distinguished east coast and international dealers who will offer an array of fine antiques ranging from artworks, furniture, jewelry, silver, prints, textiles, and decorative material. An event held during the show will be a private tour with designer Eddie Ross, author of Modern Mix. Exhibitors include Arader Galleries, Glen Leroux Antiques, H. L. Chalfant, Thistlethwait Americana, Van Tassel-Baumann, Jill Fenichell, and James Kilvington.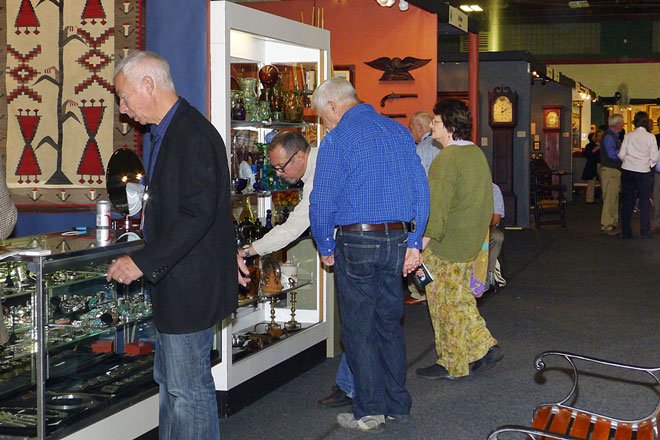 The ADA/Historic Deerfield Antiques Show
7-8 October 2017, Columbus Day Weekend
Mullins Center / UMASS Amherst
200 Commonwealth Avenue, Amherst, MA
http://www.adadealers.com/html/show.php
www.historic-deerfield.org/event
A favorite among collectors, this year's ADA/Historic Deerfield Antiques Show will take place off the grounds of Deerfield but only fifteen minutes away at UMASS Amherst. Bringing together some of the finest dealers in Americana, the low-key/high quality show provides collectors ample time to converse with exhibitors about the material being offered. The feature exhibition will present unpublished photographs of Deerfield taken by photographer Samuel Chamberlain (1895-1975) between 1936 and 1971.
Fall Antiques at Rhinebeck
7-8 October 2017
Dutchess County Fairgrounds
6550 Spring Brook Ave., Rhinebeck, N.Y.
http://barnstar.com/rhinebeckfall.html
The Fall Antiques at Rhinebeck Show and Sale will open its doors on Columbus Weekend, celebrating the fall season in style. Held in the iconic Hudson Valley, the show offers collectors an opportunity to discover antiques while enjoying the beauty of the season. Offerings will include period Americana, English, and Continental furnishings and accessories along with fine art, jewelry, ceramics, modern art and sculpture. In addition to the exhibitors, "The Sculptural Works of Harris Diamant" will be on display and Harris, an iconic American folk art dealer who helped establish and define the field, will be present to discuss his work. And don't forget to stop by the on-site mini farmers market.