This Week's Events: Theta Design Weekend, Greenwich Winter Antiques Show, Portraying American Workers, Goya and Lombardo, & More
SHOWS
Theta Design Weekend
December 1-3, 2017
George R. Brown Convention Center, Houston, TX
https://thetadesignweekend.com
To celebrate its 65th year, the show formerly known as Theta Charity Antiques Show has been rebranded to highlight design. The show's traditional fine Antiques dealers will be joined by dealers of textiles, lighting, art, jewelry, home decor and personal luxury goods from antique to the present day. Theta Design Weekend will continue to showcase only unique items of the highest standard while offering something for everyone. The three-day shopping extravaganza will play host to thousands of attendees, descending on Houston for the show's Preview Party, lectures, luncheons, design panels, walks, and a Young Collector's Party, all with access to some of the top interior designers, architects, artists, and artisans in the world.
Funds raised from Theta Design Weekend 2017 will go to support Texas Children's Cancer Center, Bayou Bend Collection and Gardens/Museum of Fine Arts Houston, Child Advocates, the Kappa Alpha Theta Foundation, Yellowstone Academy, The Jung Center, WorkFaith Connection, TIRR Foundation, Crime Stoppers of Houston and River Oaks Chamber Orchestra.
Norton Bush, A Memory of the Tropics, 1874. Signed and dated. Oil on canvas, 29 x 39 inches.
Courtesy Arader Galleries, exhibiting at Theta Design Weekend.
Greenwich Winter Antiques Show
December 1-3, 2017
Eastern Greenwich Civic Center, Old Greenwich, CT
http://barnstar.com/greenwichnew.htm

A preview gala celebrating Honorary Design Chair, Richard Keith Langham, kicks off this year's show. Langham will transform the Eastern Greenwich Civic Center into an extravagant holiday wonderland, grounded in his celebrated Anglo-Southern style. Forty-two exhibitors will offer a wide variety of merchandise from the 18th through mid-20th century, including fine art, marine art, estate jewelry, American and continental furniture, prints, handbags and more. Events include a Saturday lecture by auctioneer David Rago, followed with appraisals by appointment.
Image, Knollwood Antiques, exhibiting at the Greenwich Winter Antiques Show.
OF NOTE
Desert Design Days 2017
Scottsdale Design District
2708-32 North 68th St., Scottsdale, AZ
http://scottsdaledesigndistrict.com
Desert Design Days is a bi-annual event, hosted by Arizona's top design trade showrooms that include a full day of learning, networking, and celebration. In addition to open showrooms, presentations include topics covering the latest trends and news related to the design industry.



EXHIBITIONS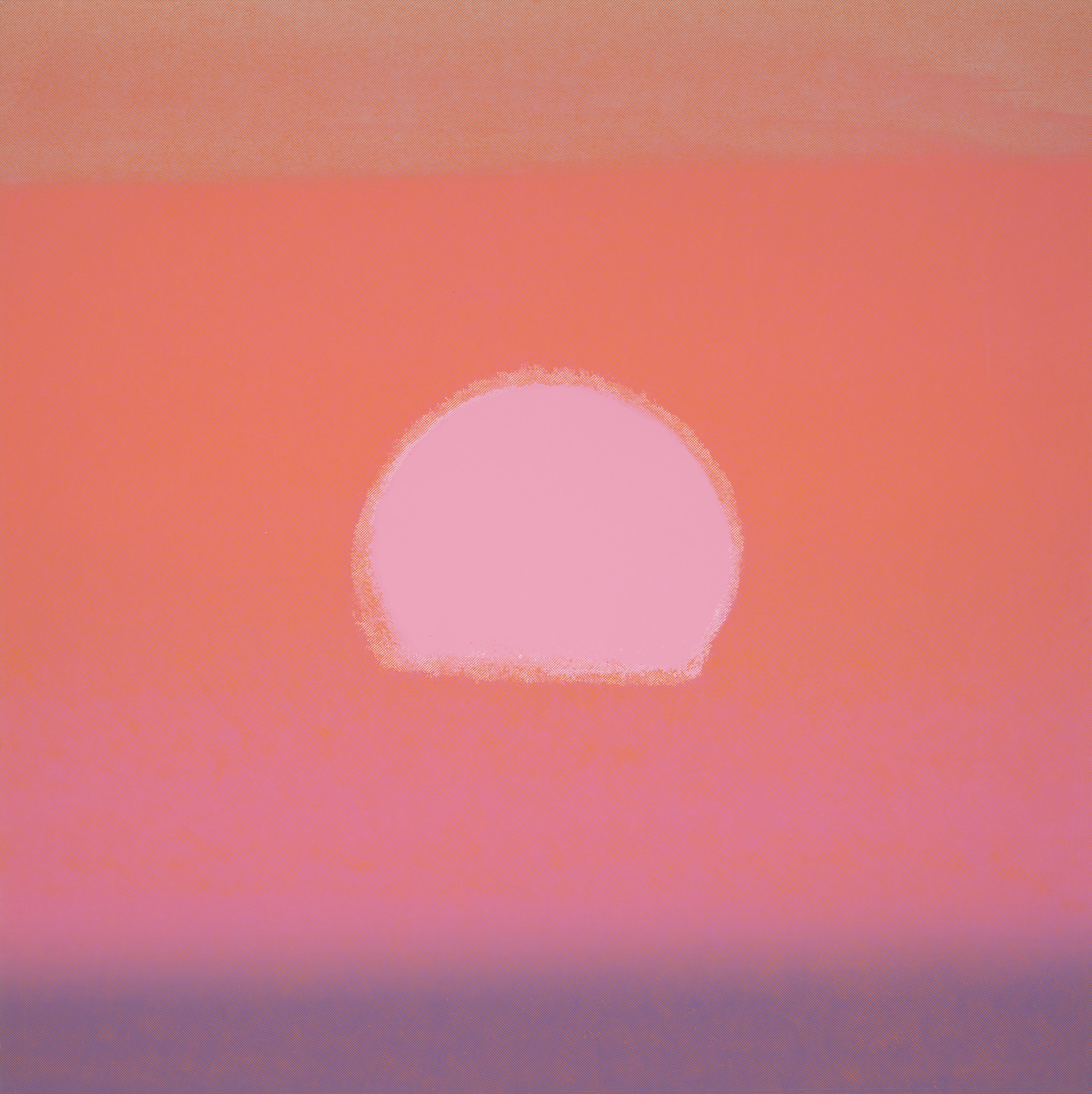 The Logic of Copy
Four Decades of Photography in Print
December 2, 2017-April 22, 2018
Phoenix Art Museum, Phoenix, AZ
http://www.phxart.org/exhibition/logic-of-the-copy
In The Logic of the Copy: Four Decades of Photography in Print, The Phoenix Art Museum will present an exploration of the photographic revolution that began during the second half of the 20th century. The exhibit spans the period from 1960 through the early 2000s and highlights the influence of artists as diverse as Robert Heinecken, Andy Warhol, Robert Rauschenberg, James Turrell, and Tacita Dean who began to integrate photography with text and the graphic arts.
"The printmaking and photography booms are an especially crucial period of study, as the same concerns that motivated these artists are relevant in today's digital environment," said Andrew Kensett, curatorial assistant and the acting assistant curator at the Center for Creative Photography. "The practices of sharing images widely, using art as a medium for social and political engagement, and promoting the general democratization of art were at the forefront for artists working in print during this period, and their history is inextricably tied to our present moment."
Andy Warhol, Sunset, 1972. Screenprint. Collection Center for Creative Photography © The Andy Warhol Foundation for the Visual Arts, Inc. In the exhibition, The Logic of Copy, Phoenix Art Museum.
Eyes On: Xiaoze Xie
December 3, 2017-July 8, 2018
Denver Art Museum, Co
https://denverartmuseum.org/exhibitions/eyes-on-xiaoze-xie

In artist Xiaoze Xie's worldview, books are conveyors of prestige and signifiers of collective cultural knowledge: repositories of historical meaning, cultural conflict, and political strife. For the exhibition Eyes On: Xiaoze Xie, he has created still-life paintings of books, videos, and installations based on banned and forbidden books in China. Born in a small town in Guangdong Province, China, at the beginning of the Chinese Cultural Revolution in 1966, Xie now splits his time between studios in Beijing and Palo Alto, California, where he is the Paul L. & Phyllis Wattis Professor of Art at Stanford University. With Eyes On: Xiaoze Xie, the Denver Art Museum initiates a series of exhibitions featuring contemporary artists the museum believes should receive fuller audience exposure.
Xiaoze Xie, Transience (video still), 2011. Single-channel video with sound. Duration 12 min. 32 sec.
Courtesy of the artist and Chambers Fine Art. © Xiaoze Xie.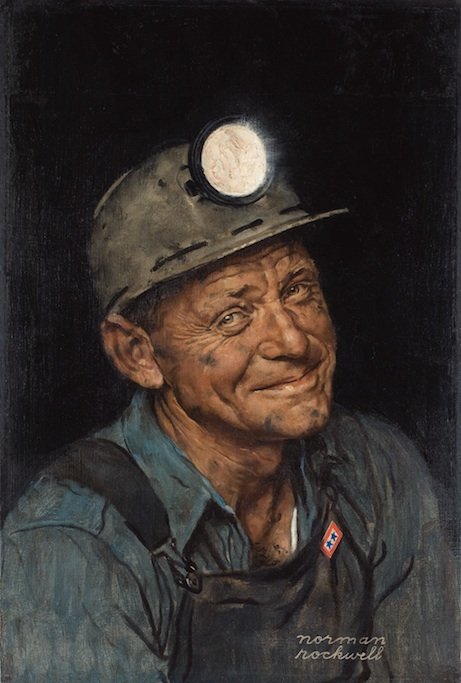 The Sweat of Their Face: Portraying American Workers
Through September 3, 2018
National Portrait Gallery, Washington, D.C.
http://npg.si.edu/sweat-of-their-face
The Sweat of Their Face: Portraying American Workers, brings together nearly 100 representations of laborers to explore the role of working people in the formation, self-definition and development of the United States. Featuring paintings, sculpture, drawings, photographs, prints and time-based media, the multifaceted exhibition offers a powerful visual history of American labor. Historic images of mill girls in factories, newsboys on city streets and proud artisans and craftsmen appear alongside contemporary images of working-class men and women.
The exhibition offers insight into how American artists have refashioned the European portrait tradition to depict workers in compelling new ways. Winslow Homer, Dorothea Lange, Jacob Lawrence and several other renowned American artists are represented, along with individuals whose names have long been forgotten but who reemerge as a result of their work.
Norman Rockwell, Mine America's Coal, 1944. Oil on canvas. Norman Rockwell Museum, Lenox, MA.

Left: Francisco de Goya, Fran[cis]co Goya y Lucientes, Pintor, Plate I from Los Caprichos, 1799, Art Gallery of Ontario, Gift of Joey and Toby Tanenbaum, 1999.
Right: Emily Lombardo, Emily Lombardo Printer, Plate I from The Caprichos, 2013, Etching and aquatint, AAM 2016.032.
The Caprichos: Goya and Lombardo
Through February 25, 2018
Academy Art Museum, Easton, MD
https://academyartmuseum.org/exhibition/emily-lombardo-francisco-goya-caprichos/
The Caprichos by Emily Lombardo is a series of etchings in direct conversation and homage to Francisco Goya's Los Caprichos, 1799. Both explore and present a satirical critique of contemporary culture and the forces that influence society along economic, racial, political, religious, and gender lines.


Emily Lombardo states, "Copying has been the defining component of the apprentice-mentor structure since the birth of art production. The relationship was successfully completed when originality became discernible in the hand of the apprentice. My earliest apprenticeship was with a newspaper, pen, and paper. I would tirelessly copy political cartoons depicting Nixon, Reagan, Castro, and countless others, with slight understanding of the historical significance and intent of the author. This method evolved into a personal narrative, born in reaction to a lack of resonance with mainstream conversations." The Academy Art Museum recently acquired Lombardo's The Caprichos series for the Permanent Collection.