Art Peritus | Selects
By Appointment
New York City, NY 10021
United States
646.921.2393
Member of the following market(s):
New York City

          Art Peritus | Selects is the latest venture for our 15-year-old Appraisal & Advisory firm. The clients we serve have a keen eye and discerning taste. Our exclusive access to their collections of fine and decorative arts, watches, jewelry, and collectibles, allow us to offer 'selects' of researched, vetted and quality pieces. With the decades of auction, gallery, and insurance industry experience our Advisory team boasts, we maintain deep relationships within both the primary and secondary markets, giving clients an inside track to acquiring new pieces, refining collections, or deaccessioning some of their most prized objects.
 
Art Peritus | Selects is the primary complement to our Advisory division, representing our high-net-worth clients in a controlled environment, communicating directly with interested buyers. As the industry leader in appraisals, Art Peritus | Selects is also a complement to our Appraisals division. When it comes to scheduling precious works for insurance, and estate planning or an equitable distribution of assets, the Art Peritus team of internationally recognized specialist appraisers produces meticulously researched and illustrated USPAP and IRS compliant reports for all our clients' needs.  
 
We have both expert knowledge and market knowledge of each piece offered through Art Peritus | Selects and welcome all inquiries. Go ahead, collect your heart out!


Please ask us for a copy of our 3-Day Return Policy and Terms.        
Staff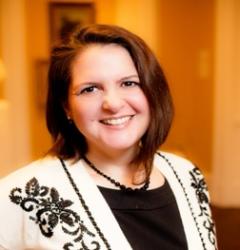 Noelle DeSantis
Art Peritus | Selects Ambassador
With a background in art history, art education, and business, Noelle brings over 11 years of art world experience (and a personal passion in the fine art of cake decorating) to Art Peritus as our Ambassador. Providing white-glove guidance to our clients from pre to post sale, she supports and educates consignors and buyers on the process and on each piece every step of the way. Her knowledge of the art market was established through experience in gallery operations at Godel & Co. Fine Art, building valuable relationships with high-net-worth art collectors with a keen eye and interest in 19th and 20th Century American art, from the Hudson River School to American Impressionism and Modernism.

A graduate of Temple University in Philadelphia, Noelle holds a BA in Art Education with a minor in Art History, studied at the Tyler School of Art in Rome, Italy and holds a Master's degree in Fine & Decorative Arts, from the University of Manchester, Sotheby's Institute, London.

Jennifer Garland Ross
Founder & Managing Director, Art Peritus
Jennifer Garland Ross, AAA is the Founder and Managing Director for Art Peritus, LLC, an art advisory and appraisal consortium comprising of over forty high-level specialist appraisers and advisors covering all areas of fine and decorative arts, jewelry and wine providing services for Insurance Companies, Museums, Bank & Trust Officers, Corporations, and Private Collectors.

Prior to opening Art Peritus, Jennifer began her arts career in 1997 after leaving a successful position as the chief administrative officer for a multi-million-dollar consulting firm. She moved to London, England where she earned a post Graduate Diploma in 17th & 18th Century Decorative Arts, and a Master's Degree in Fine and Decorative Arts from Sotheby's Institute, and the University of Manchester.

Upon returning to New York after graduate school, Jennifer was hired as a specialist in the European Furniture and Decorative Arts Department at Christie's East, where she was responsible for monthly sales, each comprising of approximately 300-500 lots of furniture and decorative arts. When Christie's East closed, Jennifer was integrated into the European Furniture Department at Rockefeller Center where she remained until December of 2002 when she left to start her own consulting business, J. Garland Ross Antiques.

J. Garland Ross Antiques started initially with brokering antiques and exhibiting at antique shows throughout the country including the Miami Beach and NY Armory Antiques Shows, and in gallery spaces at Harbor View Antiques Center, Stamford, CT, and The Showplace in NYC. During the first five years Jennifer focused on sales and consulted regularly with Doyle New York and Christie's Auction House as a valuations specialist. However, in 2007 Jennifer was retained as an appraiser, specialist and qualified legal expert witness of European Furniture and Decorative Arts, for a complex court case; which in turn redirected her business focus to appraising, and the eventual opening of Art Peritus, LLC.

Art Peritus LLC is a boutique fine art and personal property advisory and appraisal firm. For the past 14 years the team has worked on all levels of insurance claims with carriers such as AIG, Chubb, ACE, PURE, Cincinnati, Nationwide, and Travelers, as well as for the insured and their PA's. In 2016, Jennifer oversaw two fine art claims as a result of a fire at the notable 740 Park Avenue, NYC. Each claim consisted of over 250 artworks totally over $100 million. These claims inspired the creation of Art Peritus' Art Crisis Management Services where project managers oversee all aspects of the claim on behalf of adjusters including art handling, logistics, conservation, cleaning, condition assessment, loss of value assessments, vendor budgets, and reinstallation of property so that the insured is made whole again. Art Peritus' reputation as independent third-party advisors while working on behalf of the insurance carriers as the temporary custodians of an insureds artworks has led to longstanding relationships with the art owners long after the claims have been settled.

Jennifer is Certified member and former Board member of the Appraisers Association of America (AAA); has a Master's Degree in Fine and Decorative Arts from Sotheby's Institute, London and the University of Manchester, UK; and has over 22 years-experience at Christie's Auction house as a generalist and European furniture specialist and on-call consultant. For the past fifteen years Jennifer, has served on the continental furniture vetting committee for the Winter Antiques Show in NYC (currently the committee co-chair), as well as serving on the committee for the International Art & Antiques Show in NYC, and the TEFAF fall show in NYC. Jennifer has published several articles and led seminars for the AAA on insurance claim appraising, damage and loss valuation, conservator workshops, as well as the identification and authentication of antique furniture. She is compliant with the Uniform Standards of Professional Appraisal Practice (USPAP) through February 2024.