Artismove
ALEXANDRA DODIN
Marché Serpette
110 rue des Rosiers
Saint-Ouen 93400
France
33.066.104.5993
Member of the following market(s):
Paris Flea Market

          As an antiques dealer and an interior designer, I am naturally fond of places with a soul of their own and furniture with a story to tell. I draw my inspiration from them. In the projects I carry out, I will spontaneously go for cosy atmospheres, indirect lighting, comfortable seating and a harmonious flow, while always trying to blend periods and styles in an imaginative way. 

In a villa by the sea in Normandy, I chose as my starting point a pair of huge 19th-century oil paintings and decorated each room with a whole gamut of sea colours in mind — from blue to green, including grey.

I also designed the interior of a 1970s villa in the South of France, a stunning iron and glass cube perched on a hill with a breathtaking view on the maquis and the Mediterranean sea. I opted for an unobtrusive decoration from the 1960s/70s that would not outshine the extraordinary scenery provided by nature and the sea. 

I also enjoy hunting for furniture, lamps, miscellaneous objects and works of art and putting them on display in my gallery. I love a combination of originality and excess. The Saint-Ouen Flea Market in general and the Paul Bert Serpette market in particular have always been to me unfailing sources of thrilling discoveries. It therefore seemed only natural to set up my gallery there.
<br>
Antiquaire et décoratrice d'intérieur, j'aime les lieux qui ont une âme et le mobilier qui a vécu , j'y trouve mon inspiration pour réaliser les travaux que je conduis . Je privilégie les ambiances chaleureuses , les éclairages indirects , les assises confortables, les circulations de vie harmonieuses tout en mélangeant de manière fantaisiste époques et styles.

Ainsi, dans une maison normande de bord de mer , je suis partie d'une immense paire de toiles peintes datant du XIXe pour décliner dans chaque pièce une palette allant du bleu au vert en passant par le gris , représentant les couleurs de la mer.
Pour une maison des années 70 située dans le sud de la France , véritable cube de béton et de verre  perchée sur une colline avec une vue imprenable sur le maquis et la mer. Ma décoration d'inspiration 60/70 s'est voulue discrète afin que le regard se porte en priorité sur le panorama inégalable de la nature et de la mer .

Mon plaisir est également de chiner mobilier , lampes , objets et oeuvres d'art et les présenter dans ma galerie. J'aime l'originalité et la démesure.
Les Puces de Saint-Ouen et spécialement le marché Paul Bert Serpette, ont toujours été l'endroit essentiel de mes découvertes et mes coups de coeur  . Il me semblait donc naturel d'y installer ma galerie .        
Staff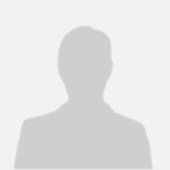 Alexandre DODIN
Owner
Antiques dealer and interior designer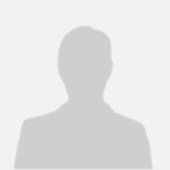 Matthias TOUTAIN
Assistant
Gallery assistant, Graduate from The Ecole du Louvre