Bicycle Fine Art
200 Lexington Ave. featured at The Gallery at 200LEX, 10th Floor
New York City, NY 10016
United States
917.806.3322
Showrooms
200 Lexington Ave., 10th Floor
New York City, NY 10016
United States

          Bicycle Fine Art curates thoughtful selections of original works of art for interior design projects for both private and corporate collections. Bicycle values the importance of introducing an artwork into a home and collection; each acquisition requiring guidance, trust, and deliberation. We are passionate about supporting emerging artists and are committed to fostering close connections between collectors and artists.  We pay special attention to pairing the energy of an artist's work with the designer's style and intimate aesthetic of the collector. We represent a highly talented group of contemporary artists from across the United States, most notably from Massachusetts, Minnesota, Nebraska, New York, Virginia, and Wisconsin--whose work includes painting, printmaking, sculpture, glass, and more. 

All works are available to be viewed by appointment at the New York Design Center in Manhattan or on approval.

Bicycle Fine Art has been presented in design vignettes at the New York Design Center, the Interior Design Building, the high profile Design on a Dime charity event, and DIFFA's 20th Annual Dining by Design as part of the 200LEX NYDC room styled with FAIR. We have additionally participated in the Flatiron Design Collective's First Fridays Artist Salon Series and featured in the New York Design Center's 'What's New, What's Next' 2015 and 2017 events. Our work has been highlighted in Lonny Magazine's "Small-Space Tricks from the World's Top Designers", MPLSART.COM, and SimplifyingFabulous.com.

Bicycle Fine Art offers collection management, curatorial services, acquiring and selling works of art, artist studio visits, art handling, digitizing collections, framing and reframing, artwork rentals, research and site-specific commissions.        
Staff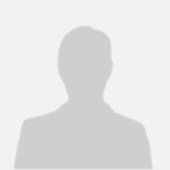 Lisa-Thi Beskar
Art Advisor, Curator
Lisa-Thi Beskar is an art advisor, curator, and collector living and working in New York City. Beskar launched Bicycle after spending 18 years as a director dealing in 16th-19th century fine art, rare maps and atlases, prints and natural history works; as well as European antique furniture and the decorative arts. Returning to her first love of Contemporary Art, she is now devoted to the philosophy of acting as a driving force for brilliant emerging artists by introducing their work to a broader audience. With her formal education concentrating in both the studio arts and art history, Beskar uses her eye for excellence in design and a fierce no nonsense approach to curating works and promoting fresh artists. Over the years, she has cultivated close personal relationships with numerous artists, collectors, and interior designers. She has worked with private and corporate collections in New York City, Connecticut, Chicago, and Los Angeles.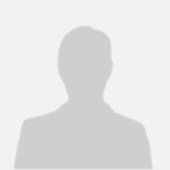 Mia Wendel-DiLallo
Writer
Mia Wendel-DiLallo is an arts writer from New York City. She contributes research and writing to the Bicycle Fine Art blog. As a gallery manager and writer she has worked closely for various NYC and Brooklyn galleries, venues, and organizations.