Calloway Fine Art & Consulting
1643 Wisconsin Avenue, NW (Georgetown)
Washington, DC 20007
United States
202.965.4601

          Since Susan Calloway opened her gallery in Washington DC in 1993, armed only with a love of the visual arts and a great "eye," she has developed a following who appreciate her passion for art and unerring commitment to quality. She has assembled a dedicated and talented team, enabling the gallery to fulfill her vision for providing the best experience possible for its clients.
Calloway Fine Art & Consulting specializes in contemporary art by local, regional, and international artists. CFAC offers designers, art collectors and enthusiasts a wide range of both representational and abstract paintings and prints, as well as select photography and sculpture. It also offers a small, but interesting, selection of antique and vintage artworks that complement the contemporary collection.
CFAC provides extensive art consulting services for both residential and commercial clients, and is also known for  its premier conservation framing services. The Calloway team brings not only a strong understanding of design to its projects, but also a deep commitment to the value of providing original artwork to a client's environment.        
Staff
Susan Calloway
Owner
Susan Calloway opened her gallery in DC over 27 years ago, and has since developed a following that ranges from first-time buyers to seasoned collectors who appreciate her passion for art and unerring commitment to quality. Susan has always had a great "eye" and is a trusted voice on art and framing in DC.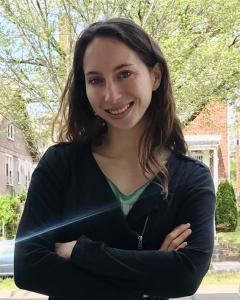 Madeleine Sargent
Gallery Manager
Madeleine is the gallery manager at CFAC, while also maintaining her own artistic practice. She graduated from Wesleyan University with honors as a Studio Art major. Her background in photography and oil painting translate to her design work which emphasize color, balance, and movement.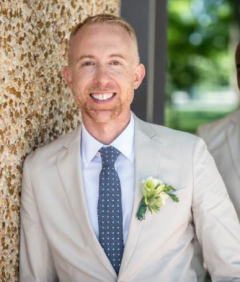 Brian Story
Art & Design Consultant
Brian is an artist with an education in art history and architecture. He also has a background in floral design. His design sense is somewhat eclectic but has a focus on balancing color and texture. He has a great eye and understanding for scale and placement. Loves clean lines and subtle finishes.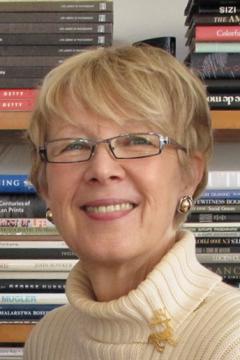 Celina Walsh
Head Framer
Celina is an artisan framer with over 20 years of experience, who specializes in old French techniques with a modern twist. She is trained in traditional French techniques, so she cuts mats and bevels by hand and can wrap mats with papers to create custom color, pattern, texture and depth.