David Skinner Antiques & Period Lighting
125 King St.
Charleston, SC 29401
United States
843.853.3104

          David Skinner Antiques is a carefully curated collection of elegant and lust-worthy antiques that express worldly sophistication and an aristocratic lifestyle. We specialize in period lighting, Caribbean furniture, and exceptional case goods.  

Our period lighting collection has an enchanting quality and becomes the jewelry of the room. We have a massive inventory spanning over 250 years of illumination. All fixtures are restored, with new wiring and porcelain sockets, and are customized to your specifications.  

Caribbean furniture has lustrous mahogany, exotic motifs and a romantic quality that blends seamlessly with coastal style. Our exclusive collection features period sideboards and four poster beds, as well as campaign furniture.  

Our furniture and decorative arts collection has a stately and elegant quality that enables any room to exude panache. We stock both American and European pieces that are fine examples of their period and are of superior craftsmanship and materials. Our extensive collection includes monumental bookcases, secretaries, sideboards and tall chests.

We strive to offer our clients exceptional customer service and welcome any inquiries. We are happy to locate a unique item or in assist you in sourcing inventory for large scale projects.        
Staff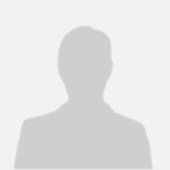 David Skinner
Owner
David Skinner, a second generation antique dealer, opened David Skinner Antiques & Period Lighting over ten years ago in downtown Charleston, South Carolina. David's vast knowledge and expertise has developed into a passion with a focus on collecting period lighting, Caribbean/West Indies furniture and stately case goods. He has curated an exceptional collection of period American and European and maintains the largest inventory of period Caribbean furniture in the world.