Erik Thomsen Gallery
23 E. 67th Street 4th Floor

New York City, NY 10065

United States

212.288.2588

          The Erik Thomsen gallery, located in the Upper East Side of Manhattan, offers important Japanese paintings and works of art to museums and collectors worldwide. He specializes in Japanese screens and scrolls; in early Japanese tea ceramics from the medieval through the Edo periods; in masterpieces of ikebana bamboo baskets; and in gold lacquer objects. He further specializes in contemporary art by select artists, such as the internationally renowned Japanese ceramic artist Sueharu Fukami.

In September 2006 they relocated their gallery from Bensheim, Germany to New York, to a townhouse on the Upper East Side.

In September 2010 Erik and Cornelia Thomsen move again, this time to a commercial gallery location at 23 East 67th Street, between Madison and Fifth Avenues. The new gallery, one block from the Armory, is a purpose-built space in a newly renovated townhouse. With twice the wall space of the previous location, the new gallery provides ample room for large pairs of screens and paintings. The space also features temperature and humidity controls conforming to museum standards.        
Staff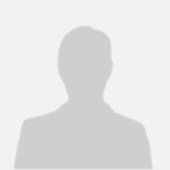 Erik Thomsen
Erik Thomsen has been a dealer in Japanese art since 1981. Born to Danish parents and raised in Japan, he is fluent in Japanese and was the first foreigner to apprentice to an art dealer in Japan (the Tanaka Onkodô Gallery in Aoyama, Tokyo).

Erik Thomsen lives with his wife, Cornelia Thomsen, an artist, and their three children Julia Marie (18), Anna Margarethe (16) and Georg Harry (9) in New York City.
to Erik Thomsen Gallery