Galerie Jean-Marc Lelouch
11 quai Voltaire
Paris 75007
France
33.014.013.9403
Member of the following market(s):
Paris

          For more than 30 years Jean-Marc Lelouch has been offering a selection of Art Works and pieces of furniture to a demanding clientele of art amateurs and Interior Designers. Additionally, he edits exclusive artworks from different artists such as Philippe Hiquily (with whom he had the privilege to collaborate), Jacques Andrieux, Cees Rombout, Craft... He supports and reveals artists and craftsmen working mainly with bronze, metal, and ceramics. Jean-Marc Lelouch collects in particular Alicia Penalba from which he exhibits several pieces, representative of the diversity of the work of this Argentinian sculptor, a personage of abstract art. He dedicated an extensive retrospective to her in 2019.        
Staff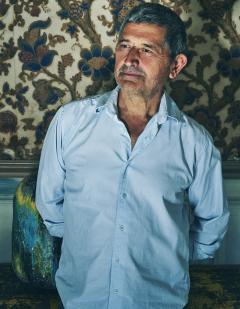 Jean-Marc Lelouch
Owner
Jean-Marc Lelouch, Owner.