Galerie Sommerlath
330 South Fair Oaks Ave.
Pasadena, CA 91105
United States
310.838.0102

          "The pandemic and my "temporary" location in the Pasadena Antiques and Design Center made me change my mind about moving to Palm Spring and taking again a big store full of my crazy inventory.

After almost a year in Pasadena occupying 3 spaces, one little store on the first floor became available and I decided to open a mini-Galerie Sommerlath there with more Art which is becoming my main focus right now.

Of course, I cannot prevent myself to buy some furniture!

So, I kept 2 spaces on the second floor with more...

Michele Sommerlath        
Staff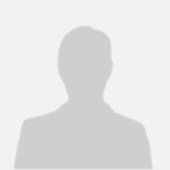 Michele Sommerlath
Owner
Michele Sommerlath, an art and antiques dealer specializing in American and European 20th century design, runs the successful Galerie Sommerlath in LA's historic Jefferson Park. Before beginning her career in Paris, French-born Sommerlath was raised in Morocco, an early life experience which informed her superb taste for design and color. Her intuitive approach to curation is to buy only what she loves.