Galerie Sommerlath
330 South Fair Oaks Ave. 2nd Floor
Pasadena, CA 91105
United States
310.838.0102
Member of the following market(s):
Los Angeles

          Designers, collectors and mid-century buffs alike are all part of the growing client base at Galerie
Sommerlath. The unique and celebrated collection of furniture, art and lighting is brimming at our newly designed space on West Jefferson Boulevard. Michele Sommerlath's sharp eye and design sense coupled with her expansive knowledge has made Galerie Sommerlath one of Los Angeles' premier design resources. Located in historic Jefferson Park, the shop also offers design services, staging and movie rental and a furniture finder.        
Staff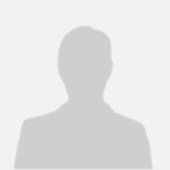 Michele Sommerlath
Owner
Michele Sommerlath, an art and antiques dealer specializing in American and European 20th century design, runs the successful Galerie Sommerlath in LA's historic Jefferson Park. Before beginning her career in Paris, French-born Sommerlath was raised in Morocco, an early life experience which informed her superb taste for design and color. Her intuitive approach to curation is to buy only what she loves.