Gallery Moderne LSL USA LTD.
P.O. Box 206
Piermont, NY 10968
United States
845.359.4305

          Gallery Moderne, was founded in 1982 in Belgravia, London.  Operating for many years in one of London's top gallery districts, it was the only gallery in the world solely specializing in the work of René Lalique, the great French Decorative Arts designer of the late 19th and early 20th century.

Gallery Moderne relocated to Piermont, New York in 2003, and has since expanded its range to include the work of the Hudson Valley Artists of Rockland County, as well as other selective Fine and Decorative Art.

We regularly lend pieces to museums and help to curate exhibitions. An art advisory service is available for those wishing to build a collection.        
Staff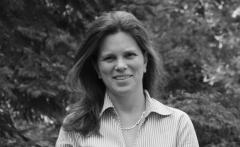 Stephanie Arvey
Manager
Stephanie Arvey, Co-owner and manager of Gallery Moderne since 1999, spent many years prior working at a non-profit organization with leadership roles in guest services. Stephanie has extensive leadership and managerial skills and brings these skills to the day-to-day management of the business.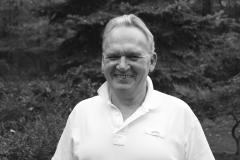 Mark Waller
Director
Mark Waller, Co-owner and Director of Galerie Moderne Ltd 1982-1999, and Co-director of Le Pavillon de Sevres Ltd, was one of London's few third-generation dealers. He has made a formidable study over the last forty years of Lalique's work, and has written a book on the subject, entitled The Art of Rene Lalique (London, 1988, 1997), with Patricia Bayer, an American writer specializing in the Decorative Arts.

Mark has organized major exhibitions worldwide, as well as forming private collections, including the Pickard-Cambridge Family Collection of Car Mascots, formerly housed at the National Motor Museum, in Beaulieu, Hampshire. He has helped mount two exhibitions of Rene Lalique's glass at the Tokyo Metropolitan Teien Museum and the important Lalique retrospective at the Museum of Modern Art, Tokyo. Mark also contributed to the following exhibitions: Rene Lalique (1992) at the Musée des Art Décoratif in the Louvre, Paris, The Jewels of Lalique (1998-1999), the Smithsonian Institution's North American touring exhibition, ARTISTIC LUXURY - Faberge, Tiffany, Lalique (lender) - Cleveland Museum of Art 2008, ARTISTIC LUXURY - Faberge, Tiffany, Lalique (lender) - San Francisco Legion of Honor 2009 and The Armory Show at 100: Modern Art and Revolution (lender) - New York Historical Society 2013. He is frequently asked to advise on the subject by museums and collectors internationally.


In 1999, Mark relocated from London to New York and undertook a period of extensive academic research of Rockland County artists. In 2003, he and Stephanie Arvey reopened Gallery Moderne – Le Style Lalique LTD. in Piermont, New York. Mark has been researching further into the deeper aspects of Lalique's formative years in relation to the global art movements, and continues to cultivate a deeper awareness and appreciation of Rockland County Artists from the 19th and 20th century.