Heritage International Art Gallery
20/1 Petrovka Street
*Moscow 127051
Russia
74956250228

          Established in 2006, Heritage is a gallery specializing in Russian collectible historical and contemporary design, as well as modern Russian art.
The gallery has held more than 80 exhibitions that included museum venues. Heritage gallery collaborates  with museums such as the Moscow Museum of Modern Art, the Museum of Decorative-Applied Arts, and the Shschusev Museum of Architecture. Heritage  gallery participated in  the following international art and design  fairs - Design Miami (Basel), BRAFA (Brussels), Salon Art+Design (New York), Nomad (Monaco), Cosmoscow (Moscow).
In 2019, the gallery published a book, entitled "From Constructivism to Modernism 1920-1980" in collaboration with Sheidegger & Spiess (Zurich), which is the first fundamental study dedicated to a historical overview of Soviet design. The book focuses on furniture and architecture of the Soviet period bringing together unique archives of the Museum of Modernism Kostaki Collection (Thessaloniki), the Bakhrushin A.A. Theater Museum and the State Shchusev Museum of Architecture.
Heritage gallery is able to show a wide range of fascinating projects - including contemporary collectible design.
By blurring the boundaries between contemporary art, design and architecture and borrowing local traditions and techniques, Russian designers create a new niche of collectible design. Each work pays homage to the historical heritage but nonetheless have an intrinsic personality inspired by designers' favourite architecture, design, techniques and materials. By reimagining the past in their modern works, designers are able to showcase the affluent and diverse heritage of Russia.
The gallery also specialises in Russian abstract modern and contemporary arts and showcases the works of prominent artists of Russian contemporary scene.        
Staff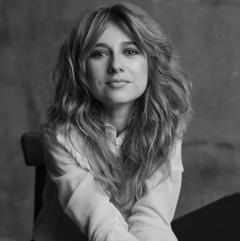 Kristina Krasnyanskaya i
Founder
Kristina Krasnyanskaya is an art historian, collector, Head of the Thessaloniki State Museum of Contemporary Art – Costakis Collection Trustees Board, Heritage Gallery founder and owner since 2008.