J. S. Fearnley
87 West Paces Ferry Rd, Suite 2
Atlanta, GA 30305
United States
404.812.6464

          What started out in Atlanta in 1986 as a family run custom jewelry shop has evolved over the years into an international company specializing in rare antique jewelry, fine colored gemstones, and the best estate jewelry from history's premier jewelry houses such as Cartier, Buccellati, and Van Cleef & Arpels, to name just a few. J.S. Fearnley deals mostly with the trade so they are very selective in choosing not only the rare and the beautiful but also items of excellent value. This is greatly appreciated by the growing list of repeat private clients that find J.S. Fearnley at shows or through their online presence. Now that you have found J.S. Fearnley there is no need to own something typical or to over pay for something exciting. The firm exhibits at both trade and consumer jewelry and antique shows in the United States, Hong Kong and Singapore with travels to many more worldly destinations to view potential estates or to meet with their clients. You are invited to see first hand the beautiful selection of jewelry by making a visit to the showroom or a future show.        
Staff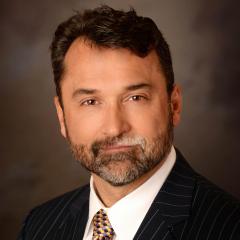 J. Steven Fearnley
Canadian by birth, Steven goes by Steven because his parents choice to call him by his middle name. The initial J stands for John, a family name, and Steven's parents liked the flow better. If they only knew the identification problems that would lead to in our future world of intense scrutiny perhaps they would have reversed the names. As they say in Canada, "C'est la vie, eh?". Steven's main interests an a youngster were hockey, reading and geology and his geological interest led to a fascination as to how these seemingly innocuous rocks could turn into beautiful gemstones when combined with an educated eye and skill. He enrolled in the Gemological Institute of America (the GIA) in California right out of school. After graduating Steven stayed in the US and is proud to say he is a citizen of the United States of America. For over 30 years Steven has been blessed to work in an industry in which every day feels like fun instead of work. His passion for acquiring rare antique jewelry, exceptional colored gemstones, and stunning estate jewelry from history's best known jewelry houses leads him around the world in search of these treasures. What could be more fun?!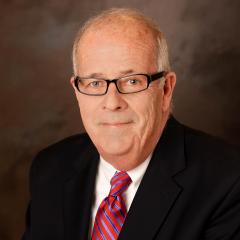 David McKeone
Few people are lucky enough to have the one true love of their life lead them to another one, but David McKeone was fortunate enough to have this happen to him twice! It all came about from years of buying fine jewelry for his beloved wife Debby. David is proud to admit that he knows Debby so well that he would visit J. S. Fearnley and purchase pieces that he knew would bring a smile to her face. (44 years of smiling in case you were wondering) Accomplished in his professional life, and with a fine eye of his own, this led him to another love in his life by becoming involved in the firm of J.S. Fearnley. Retirement was boring and his passion for fine jewelry has become a reality and now travels the globe with J.S. Fearnley finding treasures near and far. David has been able to combine three more things he loves dearly (not including Debby, his children and his grandchildren, of course): travel, fine dining and bringing smiles to the faces of clients and friends with equally exceptional jewelry around the world. Pairing the perfect wine (Chateau Haut Brion) loud laughter and a vintage Patek Philippe watch, what's not to love, it is a dream that has become a reality for David. So, whether it's a perfectly seared rack of lamb, or an expertly crafted Victorian bracelet, you can rely on David's unwavering eye for quality, just ask Debby.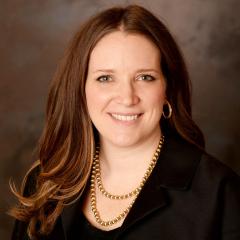 Emily Waterfall
Emily Waterfall has nearly a decade of experience in the Jewelry Industry coming to J.S. Fearnley from New York where she worked at Sotheby's Auction house as the cataloguer in the Jewelry Department. With an undergraduate degree in Art History with an emphasis on Late 19th Century Sculpture, Emily began her career as an intern for the 19th Century European Art Department at Sotheby's in London where she caught her first glance at exquisite things. Once she completed her internship she was hired in New York at Sotheby's in the Jewelry Department and remained there for many years working on several important jewelry auctions including the jewels of Kelly and Calvin Klein, Eunice Gardiner, Lucia Moreira Salles and many others. During her time at Sotheby's she also completed courses at the Gemological Institute of America and contributed article to the American Society of Jewelry Historians newsletter.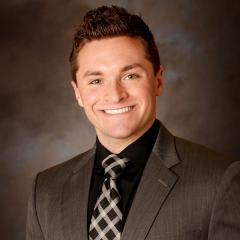 Alexander Fearnley
Alexander, as the son of founder Steven Fearnley, is the next generation of J.S. Fearnley, Inc. Watching his father grow in the industry from a small town mainstream jeweler to a well respected international jeweler gave Alex the drive to push J.S. Fearnley, Inc to the next level of success. Alex's love to travel did not hurt either in his decision to join the company when he saw all the fabulous places around the world that his father had to travel to acquire fabulous jewelry and accommodate his discerning clients. After getting his feet wet in the business he quickly got "the bug". His quest for more knowledge led him to write and essay for the Gemological Institute of America and earned the Tiffany & Co GIA Scholarship, one of only a few awarded each year, to attend the prestigious Graduate Gemologist course in New York city. Alex has followed in his fathers footsteps not only in education but also in his passion for the rare and the beautiful. With his youthful outlook and educated eye Alex no doubt adds another layer of expertise to J.S. Fearnley, Inc. And besides, as the younger generation, someone has to the heavy lifting at all the exhibited jewelry shows!