Lacroze Inc.

          With a longstanding interest in the less researched output of peripheral continental centers – Scandinavia and the Baltic States; Prussia, Bohemia and Russia; the Veneto and Vienna; the Two Sicilies and Piemonte - the Lacroze Inc. collection, over time, has come to focus on uncertain and difficult to ascribe one of a kind pieces and in the curated threading of their historical design continuity beyond place of origin and period of production. As a result, it developed a line of interest that holds to this day, while expanding its search- and offerings - to the production of their colonial outposts and their mutually enriching interaction – Viceregal Spain, the Manila route, Goa, Batavia and the China trade. 
With an emphasis on rarity and individuality, but mindful of quality and condition, the Lacroze Inc. inventory is a continuously evolving grouping of furniture, works of art and decorations - silver and metalwork are included when they transcend the merely functional to become artful - that cuts across time and place and, as such, can find itself comfortably at home within a variety of settings, both cultural and architectural.        
Staff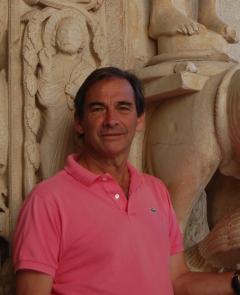 Eduardo Lacroze
Owner
A founding partner of Lacroze/Miguens/Prati - an international award winning architectural practice with offices in Buenos Aires and New York - Eduardo Lacroze established Lacroze Inc. in 1989, as the successor firm to Coram Nobis Antiquarians, the well-respected New York antiques dealership founded with his mother, Mercedes, in 1982. A recognized presence in the art and antiques market for over twenty years, they became a favorite source for the most noted designers, collectors and dealers of their time. At the turn of the century Mr.Lacroze intensified his focus on his expanding architectural practice while remaining immersed in the decorative arts market as a private dealer, consultant and globetrotting pursuer of pieces of rarity and distinction.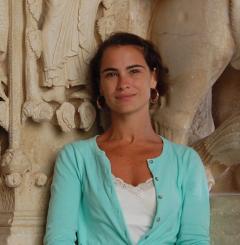 Olivia Lacroze
Manager
Olivia holds a degree in Communications from Boston College and in Non-Profit Management from San Andrés University in Buenos Aires, and studied Art History in Paris, where she also catalogued a world-class antiquarian private collection. With a strong experience in educational programs and institutional development in the non-profit sector, and with an upbringing heavily surrounded by art, Olivia is joining her father as development manager in the e-commerce venture of Lacroze Inc.