Lee Stanton Antiques
767 N. La Cienega Blvd.
Los Angeles, CA 90069
United States
310.855.9800

          Lee Stanton is a noted antiquarian and thirty-year collector of 17th, 18th and 19th century British and European antiques. He is well known as an arbiter of style and the premier purveyor of fine period antiques to prominent interior decorators and discriminating clients nationwide.

The eclectic showroom, located in the heart of the La Cienega Design Quarter in Los Angeles is frequented by designers so they do not miss out on the constantly changing inventory. His STASH Warehouse, is now just a few blocks from the showroom and has been a secret resource for many of the nations leading designers for decades.

Lee has a home in Laguna Beach and a pied-a-terre in Los Angeles, California. Both are decorated with antiques. His showrooms are an extension of his homes and a reflection of his European lifestyle.

Lee attributes his success to his passion for timeless and comfortable pieces that enrich the aesthetic of traditional and modern settings alike... to find that special piece with the right combination of form, function, style and integrity.        
Staff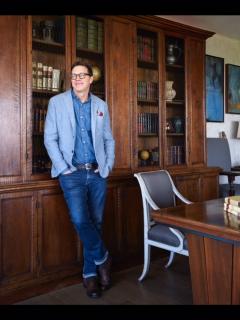 Lee Stanton
"My showrooms are a reflection of my lifestyle. They are an extension of my home and my life. I hope to provide my clients with the same quality I want and expect in my home. I want to make sure that every piece I buy and sell is something that I would live with and cherish in my own home."