MADERO CollectorsRoom
Nonntaler Hauptstrasse 10
Salzburg 5020
Austria
43.066.284.4008

          Alejandro Madero created a unique Gallery for Mid-Century vintage design furniture and art just below the Nonnberg Abbey (famous for the "Sound of Music") in Salzburg. With MADERO CollectorsRoom he realized an extension of his own passion and life experience as a collector. "I buy for the gallery only what I love. In times of unstable financial markets I'd rather stuff some of my money back into the mattress… of Mies van der Rohe."
MADERO specializes not only in 20th century vintage design, but also contemporary art & highest quality craftsmanship of European manufactories such as LOBMEYR Glass - Vienna, HEREND porcelain - Hungary and the most luxurious hand-woven Plaids from Spain and Italy. Alejandro Madero has offered his knowledge and experience as a collector, art dealer and interior designer to select clients for over 3 decades.        
Staff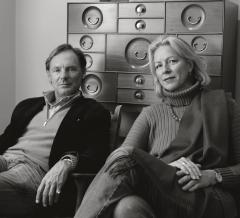 MADERO CollectorsRoom
Alejandro Madero, Owner & Bettina Fischer, Gallery Director
There are no happenings yet.