objects20c
417 Bunker Rd.
West Palm Beach, FL 33405
United States
561.659.0403
Member of the following market(s):
South Florida

          Objects20c is an 8,000 square foot gallery specializing in influential designers of the 20th century. Our focus over the past decade has been on traditional modern designers: Edward Wormley, Tommi Parzinger, T.H. Robsjohn-Gibbings, and Harvey Probber. Gallery collections include not only furniture but also large scale modern art and decorative accessories. We are located on "Antique Row" in West Palm Beach, Florida, making us a destination and resource for designers, architects, and collectors of 20th Century furniture & decorative arts.        
Staff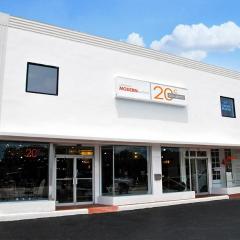 View the Gallery
OBJECTS20C Showroom / 417 Bunker Rd., West Palm Beach, FL, 33405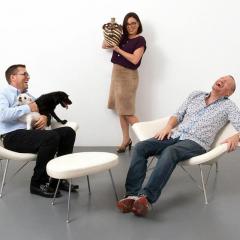 Meet The Staff
Rico Baca (Owner), Erika Chapman (Gallery Director), Wade Terwilliger (Owner)
There are no happenings yet.