Orbita Furniture
By Appt.
Northport, NY 11768
United States
352.281.7952

          About Us: 
Founded in 2021 by John Schluter, Orbita Furniture is a high-end furniture design studio based in New York. Our work is created to re-establish the current perception of space, and how we can manipulate this space accordingly to accommodate our needs and desires. The furniture we create holds a strong presence while still invoking the infinite space that surrounds it. Your personal space can be transformed into an environment that allows you to balance the chaos of our society, with the simplistic natural world that we live in. With the use of earth's most sustainable materials, each piece is made to last a lifetime and beyond. All of the products are made by hand in house and pass through a rigorous process from start to finish.        
Staff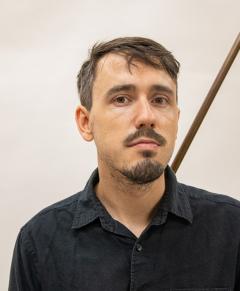 John Schluter
Owner
John Schluter is the founding designer behind Orbita Furniture. Being an artist and a nature lover since a child brought him to the doorstep of the world of design. After receiving his BFA at University of Florida in 2016, John moved to New York City to start his career as an artist/designer. Orbita Furniture is a manifestation of the ideas that have sparked John's interests throughout his years. With the use of natural elements and a clear intent of how we use the space that surrounds us, John's ideas come to life.
There are no happenings yet.