Outsider Folk Art Gallery
PO Box 6440
Wyomissing, PA 19610
United States
610.939.1737

          The term "outsider art", coined and articulated by Roger Cardinal in 1975, has helped legitimize the work of many fine artists, who otherwise would not have been considered artists.  "Self-taught" is a more encompassing expression that includes people living mainstream lives, who were not trained as artists, but who make art. Great artists produce great art, whether they are trained or simply have a natural gift for expressing themselves.

In 1970, Sue and George Viener were introduced to the world of Folk Art and Americana during our visit to the Abby Aldrich Rockefeller Museum in Williamsburg, Virginia. In 1986, we met Chuck and Jan Rosenak in Santa Fe, New Mexico, and we were welcomed by them into the world of living self-taught artists.

We will only represent art which we own or would be proud to personally live with.

We continue to enjoy the thrill of the hunt and learning about emerging artists, newly discovered art and "old masters".        
Staff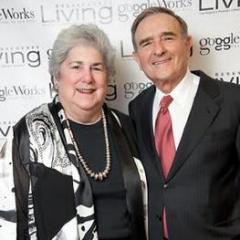 Sue & George Viener
Founders