The Empty Apartment

          The Empty Apartment is a space for finding unique and original art & design works that celebrate quality, function, and beauty. We find these through travel, historic research and a focus on design preservation. Our goal is to provide those pieces that will complement an eclectic interior design style for collectors and interior designers alike. We celebrate Scandinavian Modern design as timeless and are inspired by the dedication to craftsmanship that took place in the mid-century, telling a story of historic design.        
Staff
Lina Hargrett
Owner
Lina is an Art & Design Historian, based in Miami, FL. In 2014 she started a blog called The Empty Apartment which has since evolved into an art & design sourcing company focusing on Scandinavian and Mid-Century Design, with a store location in the neighborhood of Little River, Miami. She is also co-founder of Florida Modernism & Design an organization that celebrates influential architects and architecture from the modern era in Florida. Lina spends lots of her time writing, researching and traveling to meet with vendors to find unique pieces. She believes there are 2 things that can make a home interesting its architecture and the stories its contents tell.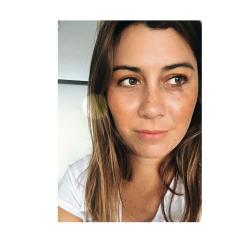 Cecilia Henrique
Director
Ceci is a Lawyer turned Interior Designer. Originally from Asuncion, Paraguay, Cecilia has worked as a legal consultant for intellectual property and real estate transactions such as short-term rentals and property management. In 2012 while living in Mexico City, she obtained her certificate in Interior Design and tied together interior design with her real estate expertise. Currently living in Miami, FL and a mother of 2, Cecilia is always looking to balance beautiful design with practical use.