Vallarino Fine Art
222 East 49th Street, Apt #1
New York City, NY 10017
United States
212.628.0722
Member of the following market(s):
New York City

          Vallarino Fine Art, Ltd. offers one of the most diverse selections of 19th and 20th -century American and European paintings from 1850 - 1950.   We are committed to exhibiting only the finest examples from the Barbizon, Hudson River, American Ex-Patriot, American Impressionist, French Post-Impressionist and Modernist traditions.   Important paintings from these schools are on display year round, including rural landscapes, marine paintings, cityscapes, genre scenes, portraits, interior views and still lifes.   Works chosen for their quality, beauty and integrity are available for viewing in a uniquely welcoming gallery setting.
Located in a beautiful townhouse on the upper east side of Manhattan, Vincent Vallarino Fine Art was recently profiled by Fine Art Connoisseur Magazine, where we were noted for our unique concept and approach.   With the explicit goal of providing a high degree of personal attention and connoisseurship, we've tailored the gallery space to provide the utmost comfort and intimacy.   We've designated the gallery "An American Salon" to describe the elegant, rich atmosphere reminiscent of the private Parisian Salons where many of our artworks may once have hung.   Separate viewing spaces allow visitors to see works of fine art in a classic, 19 th -century style Salon, a modern, light-filled room, or an intimate study.   Unlike the formal, museum-like settings of many galleries, we seek to make clients feel at home when visiting and to be ever available to assist with their collecting needs.   Through a combination of personal attention, years of expertise, and an ideal setting for study and discussion of works of fine art, we strive to provide a unique viewing experience and to foster rewarding, long-term relationships with our clients.        
Staff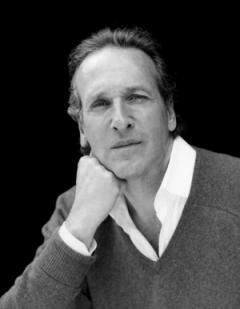 Vincent Vallarino
Principal
Vincent Vallarino has many years of experience as an artist, collector and a dealer in fine art. From 1989 until 2006, Mr. Vallarino co-owned The Greenwich Gallery along with partner Abby Taylor. An establishment recognized for the diversity of its offerings of American and European art, The Greenwich Gallery grew to be one of the leading galleries in the United States and among the largest regional galleries in the world. In addition to his work as a dealer in fine art, Mr. Vallarino is also a photographer and collector. His photographs are exhibited in national and international collections and works from his private collections have been donated to such institutions as the Currier Gallery of Art in Manchester, New Hampshire and the International Center of Photography in New York.