Victoria Magniant
39-41 Galerie Vivienne 75019
Paris 01801
France
33.014.026.2884
Member of the following market(s):
Paris

          Graduated in graphic design from St Martin's School of Art in London in 2002, and after these debuts in the world of luxury - object designer. Aware of social and ecological issues, she explores the synergies between traditional manufacturing methods and innovative technologies. When she chooses a material, it is also a culture, a knowledge and an ethic of craftsmanship that she defends. Victoria Magniant likes to reveal the raw beauty of materials and highlight exceptional know-how through unique finishes. She was selected in 2020 in the prestigious AD 100, as one of the 100 most influential designers.        
Staff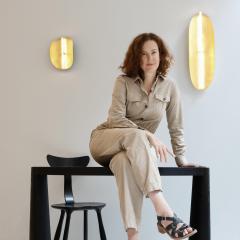 Victoria Magniant
owner
owner
There are no happenings yet.