Warehouse 414
414 SE 2nd St
Topeka, KS 66607
United States
785.232.8008

          High style fashionable vintage furnishings, home decor accessories and art. You'll find anything from fabulous vintage glassware to industrial pieces and architectural salvage and from mid-century-modern to worldy antiques.        
Staff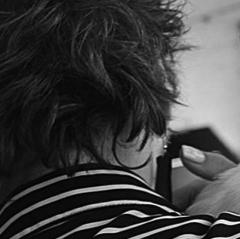 Chris & John Grandmontagne
In 1989 my husband John and I quit our good paying jobs to open a small vintage furniture & collectables shop and architectural salvage business. We also pursued our love of interior design. With our design business growing, we closed our shop and purchased a 40,000 sq. ft. building where we warehoused our inventory and began to fill it with more. We continued to sell merchandise wholesale to pickers & dealers traveling from coast-to-coast and using our treasures in our own design projects. Our love and respect of the designers, pieces and art is reflected in our collection which fills the warehouse. If you don't find what you're looking for, please drop us a note - we might just have it on another floor.