WOLFS
13010 Larchmere Blvd.
Cleveland, OH 44120
United States
216.721.6945

          WOLFS is located in the historic art and design district on Larchmere Boulevard in Cleveland, Ohio. We have a passion for high quality paintings of all centuries and styles and we celebrate all of these by combining them together in our three-story gallery. Our inventory is comprised of the finest and most interesting works of art and antiques in the region, which we source from around the world. We also specialize in paintings of the Cleveland School, the vibrant and groundbreaking group of artists painting in Cleveland from the late 19th century through the 1950s. While most of our vast collection is comprised of fine art and sculpture, we also offer decorative arts including antique and modern furniture. Our rare and wonderful collection of inventory is thoughtfully curated and selected for the highest quality, style and taste.        
Staff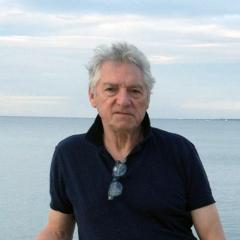 Michael Wolf
Michael Wolf's passion for the arts began while he was at Ohio State University. After graduation, his earliest ventures in the art business took him from a small antique shop in Cleveland to his first auction house in California. In 1979, he returned to Ohio and founded WOLF'S auction house in Cleveland. With his excellent eye for quality in Fine and Decorative Arts, Wolf's grew into an internationally respected auction house, and a favorite stop for buyers from all over the globe.

Wolf led his company by setting numerous world record prices for art and antiques while establishing a reputation for honesty and integrity in the industry. In 1999 Wolf successfully converted WOLF'S into the first live online auction in the industry, in the form of the award winning ewolfs.com.

In 2003 Wolf left Cleveland and established a gallery in New York City. After a number of years he was lured back into the auction business in Dallas, TX. As Senior Development Director of Fine and Decorative Arts for Heritage Auction Galleries, he traveled the globe initiating client contacts and using his experience to establish the now formidable Fine and Decorative Arts Department at Heritage.

Wolf returned home to Cleveland in 2009 where he and Bridget McWilliams enthusiastically agreed to manage our fine new gallery for the Wolf family, LLC on Larchmere Boulevard in Cleveland's antique district.