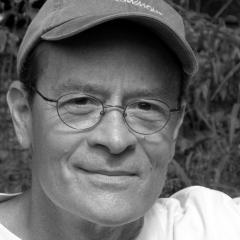 P.O. Box 1221
Concord, MA 01742
United States
781.856.2539
Known nationally for his creative work, Mark Del Guidice has been designing and building non-derivative furniture pieces both speculatively and by commission since graduating the Program in Artisanry at Boston University in 1987. He maintains a studio in Stow, MA.

Mark enjoys working at the intersection of art, craft and design. His artistic approach flows from his creative ideas through sketching, drawing, modeling, and culminates in finished pieces that are wonderfully resolved and proportionally pleasing.

He works with a variety of forms, woods, and surface decorations, preferring to use fine woods that will be a strong background to his occasional color surfaces, and his signature incised carvings that he calls "intuitive hieroglyphs." These hieroglyphs are meant to evoke personal interpretations from the viewer.

You can find his work in the collections of the Philadelphia Museum of Art, Yale University Art Gallery, Smith College Museum of Art, Fuller Craft Museum, and the Art Complex of Duxbury, MA.

Mark would be glad to talk with you about any of his currently available pieces of work, or designs for your specific projects.