Lucy Harris Studio
350 Seventh Ave #801
New York City, NY 10001
United States
212.658.1108

          Lucy Harris is a full-service interior design studio with one goal: to create liveable spaces that tell distinctive stories. Lucy and her team work collaboratively to design spaces reflective of the people who inhabit them, mingled with their own love of modernism. From the initial vision through to completion, Lucy Harris ensures that every detail, every accent, every moment is meaningful, intentional and beautiful. Lucy Harris Studio has been featured in publications such as Architectural Digest, New York Magazine, House Beautiful, Rue, Lonny and seen on NBC's Open House NYC.        
Staff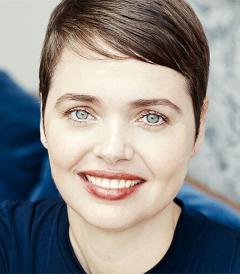 Lucy Harris
Principal
Growing up in a family of artists, Lucy continues to be influenced by many different movements in art and design, from the Bauhaus to Minimalism. Eclecticism is at the root of her designs, and her work is reminiscent of the "impossible bouquets" of Dutch Master painters, in which flowers that would not normally grow together exist side-by-side in the name of art. An avid traveler who has lived in Rome and Milan, Lucy visits Europe often for inspiration, and sources furniture, rugs, lighting and materials from all over the world. She also works with skilled craftspeople from Los Angeles to Brooklyn to realize her custom designs. Lucy has a Masters Degree in Interior Design from Pratt Institute.
There are no happenings yet.