Boccara at Masterpiece London



Visit us at Stand 512, we look forward to meeting you!




Presenting a selection of antique tapestries of exceptional beauty and grandeur, modern tapestries by important artists including Alexander Calder, Jean Lurçat, Diego Giacometti, Sonia Delaunay and Vassily Kandinsky, along with modern sculpture by Wang Keping, Pollès and Émile Gioli, and exclusively for this exhibition, a selection of Jean-Marie Fiori's fantastical bronze animal-themed furniture.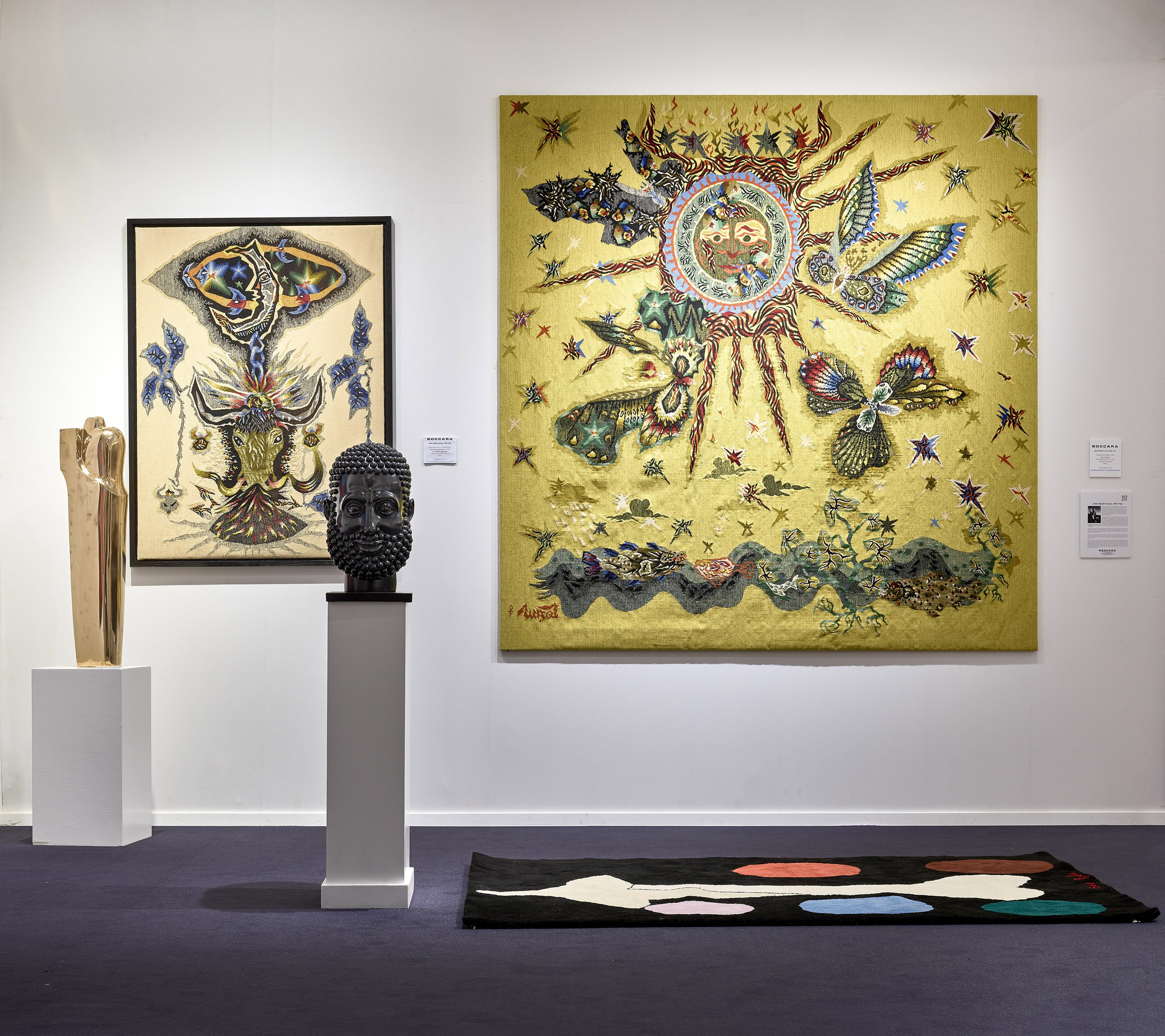 Flamboyant tapestries by Jean Lurçat, Luna at Toro (Moon and Bull), circa 1960s, and Phoebus et les ailes, (Phoebus and the Wings) circa 1962. Phoebus is also known as Apollo, god of the sun.
Facing across a corridor, important and rare tapestries by two pioneering figures in abstract art, Sonia Delaunay and Wassily Kandinsky. Sur Fond Noir, Wassily Kandinsky, handwoven wool tapestry by Atelier Tabard, Aubusson, circa 1940. Diagonale, Sonia Delaunay, handwoven tapestry by La Manufacture Cogolin, circa 1966. Wool rugs feature designs by Fernand Leger and Francis Picabia.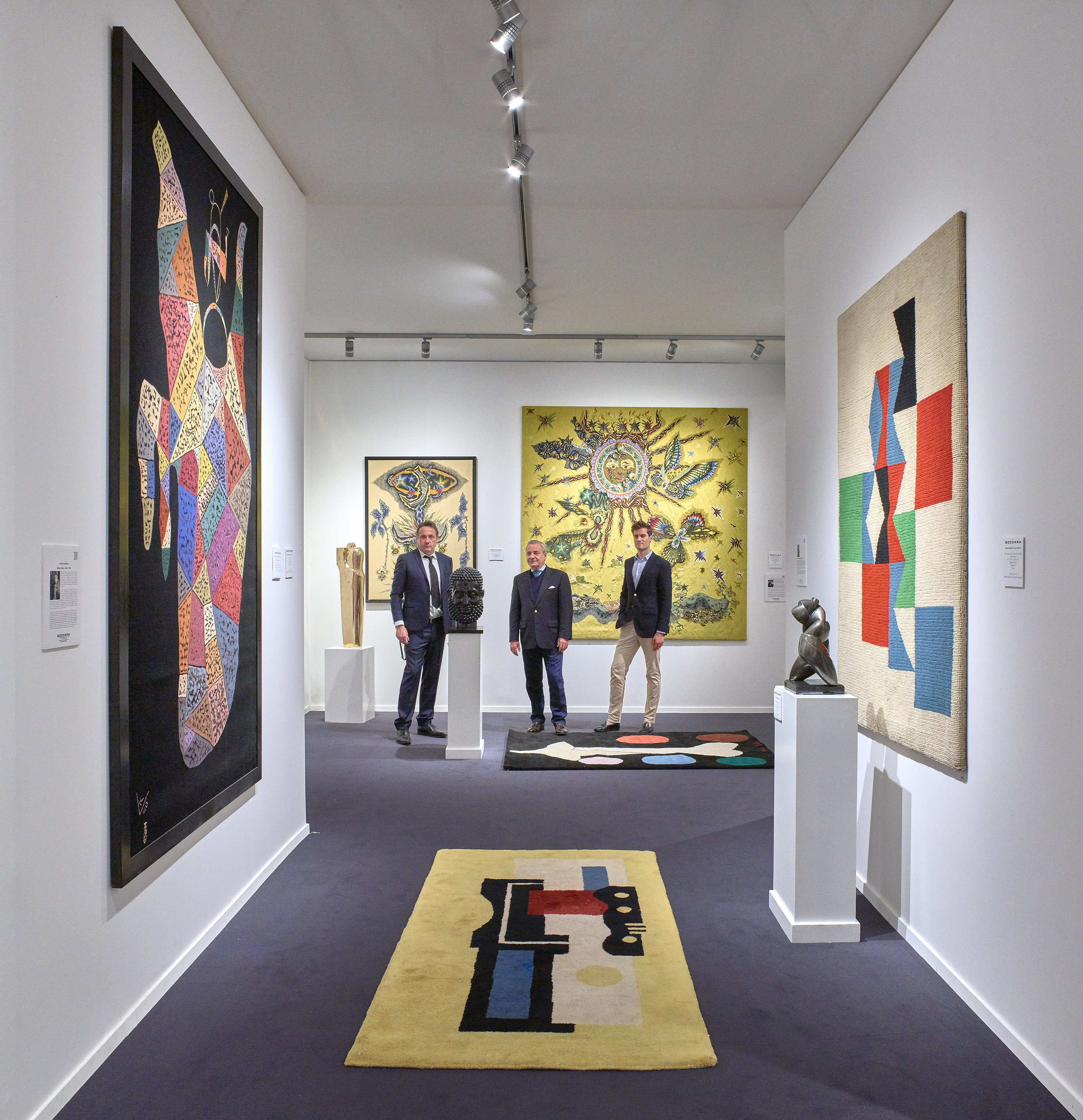 Owner Didier Marien and associates look forward to meeting visitors and discussing the works on display.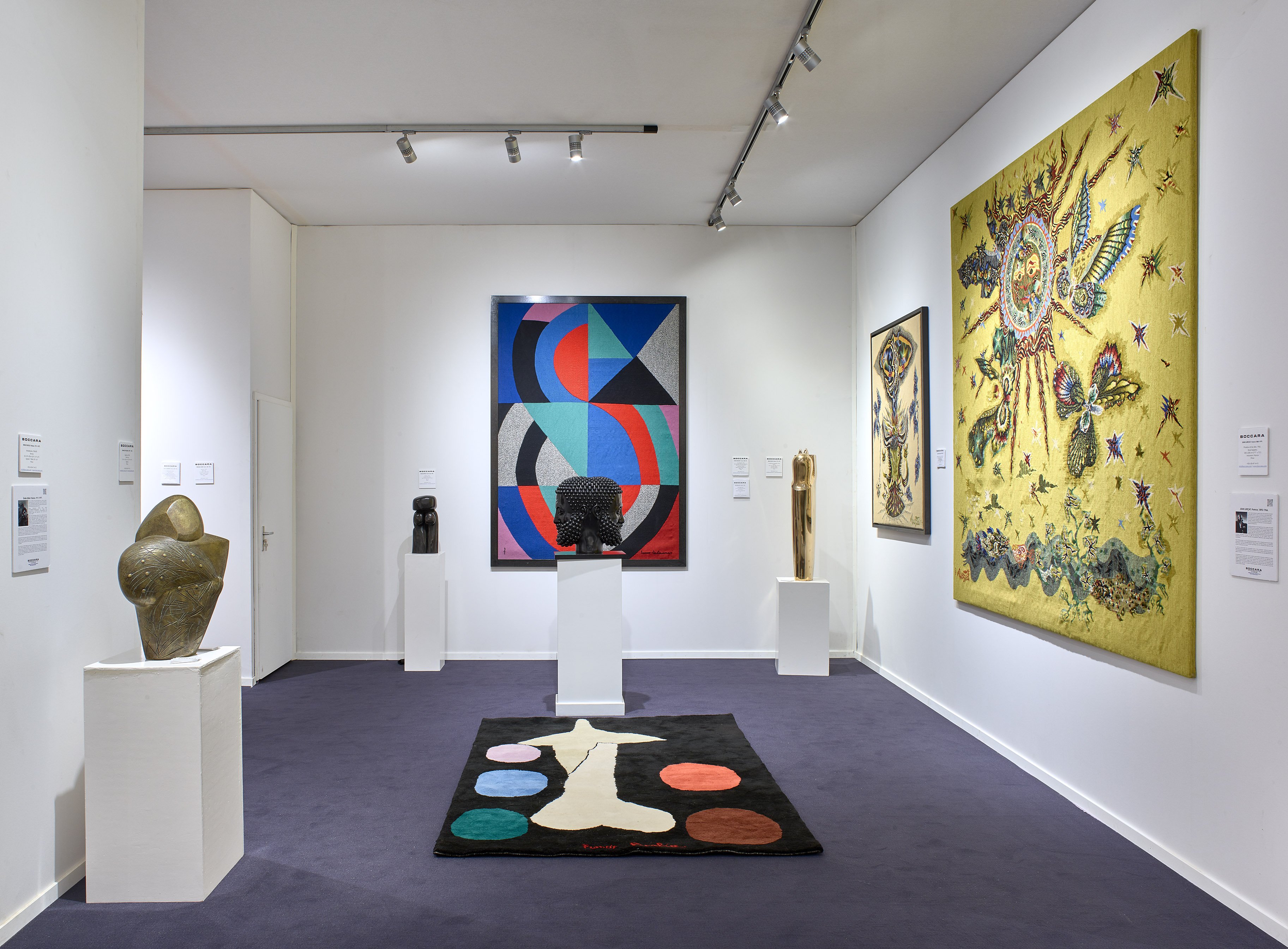 An installation view with contemporary sculptures and modern tapestries, curated by Boccara gallery owner and tapestry expert Didier Marien.
Great Icon, Sonia Delaunay, handwoven wool tapestry by Atelier Pinton, Aubusson, 2/6, circa 1970s; bronze sculpture by Jean-Marie Fiori.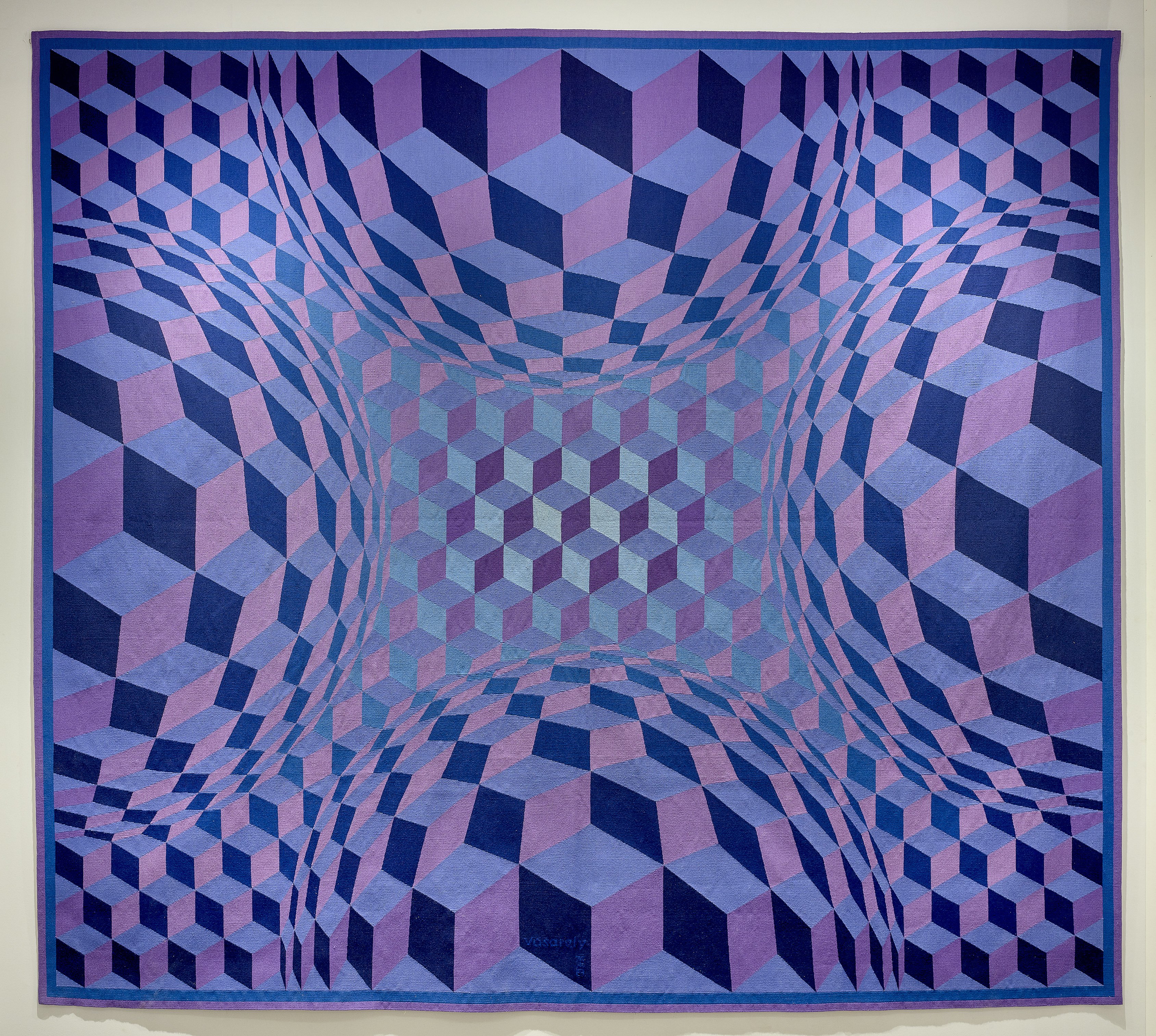 Cheyt Stri, Victor Vasarely, handwoven wool tapestry from an edition of 6, 1972.