Cornelia Thomsen — The Collective Self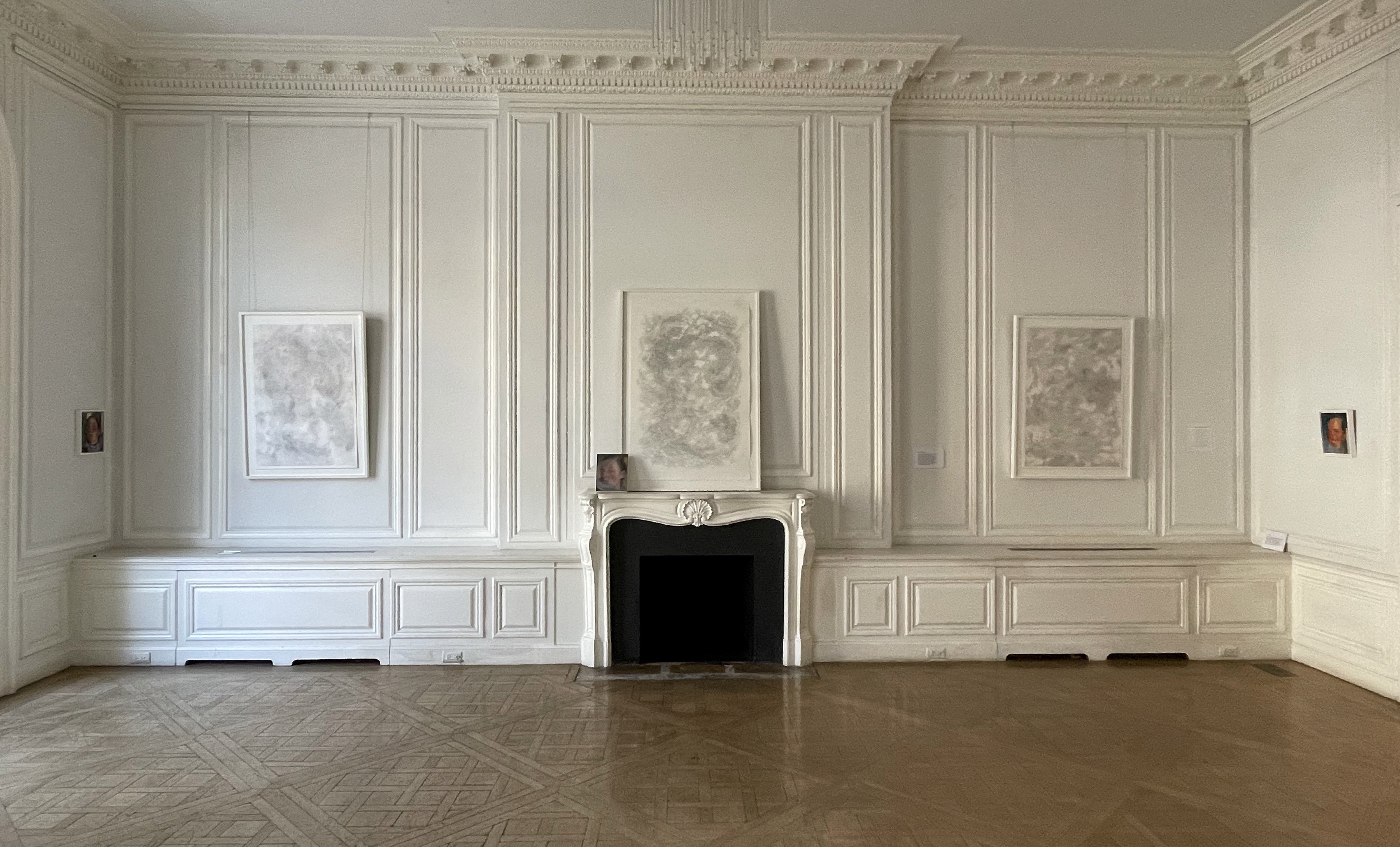 Cornelia Thomsen — The Collective Self
at 1014 Fifth Avenue through April 30, 2022.
| | |
| --- | --- |
| | |
| | |
Cornelia Thomsen — The Collective Self
by Benjamin Genocchio
1014 Fifth Avenue is a magnificent Beaux Arts mansion facing the Metropolitan Museum of Art that until a decade ago was home to the Goethe Institute in New York. Today it's an exhibition space supported by the German government and right now it is presenting an excellent exhibition of the paintings of Cornelia Thomsen, a German artist who has spent most of her adult life living and working in New York.
Two bodies of work make up the show — first, her geometric abstract paintings for which she is justly celebrated, the artist restricting herself to vertical segments of width and color arranged in symmetrical proportion, the subdivision derived using the golden mean or ratio. These paintings are laboriously made, with several layers of paint for each segment and which from afar look geometric and mathematical but when viewed close in blurr and mingle together to create painterly, subtle, vibrating fields color.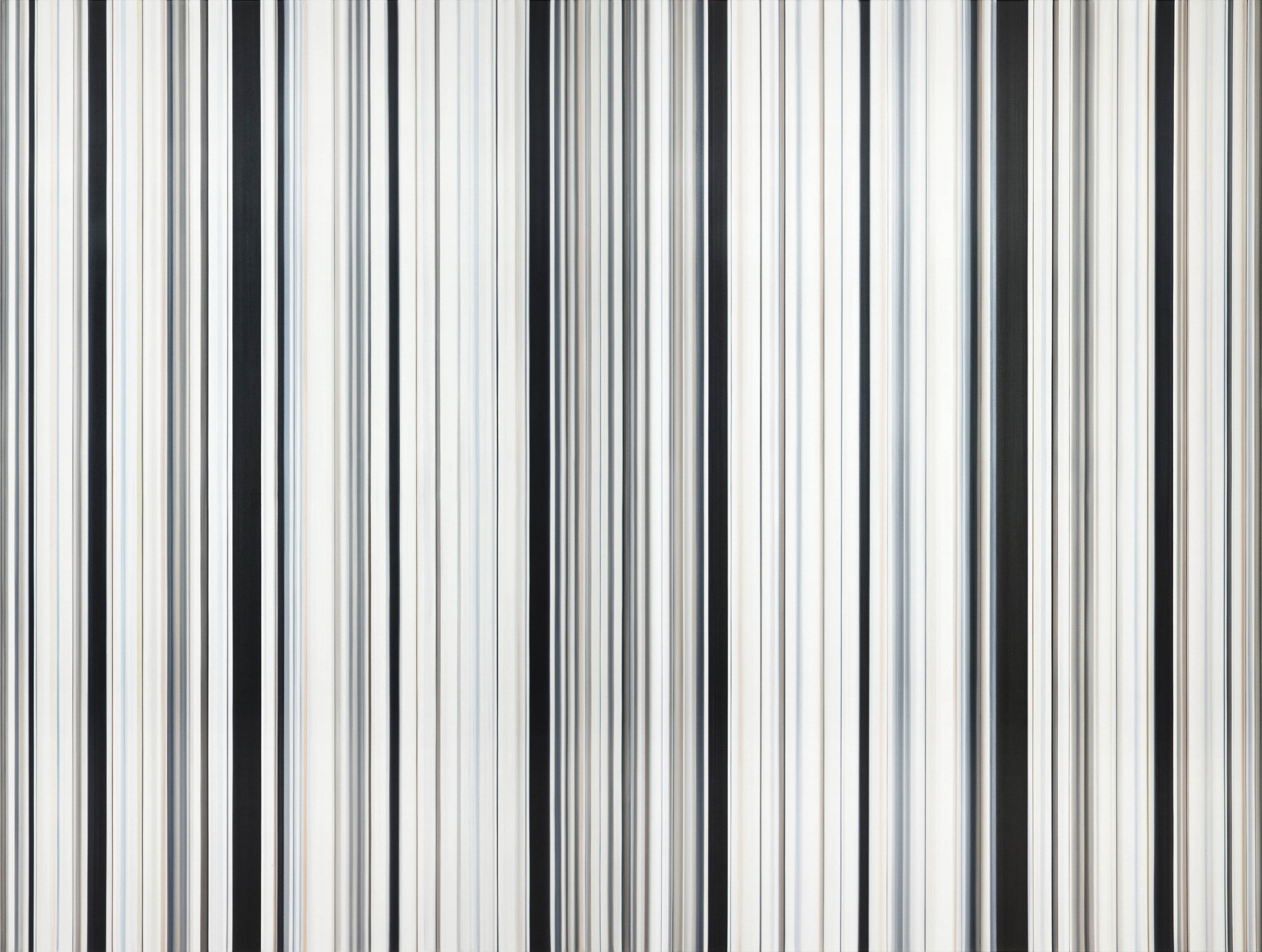 Stripes Nr. 102+103, 2016, oil on canvas, 72 x 96 inches.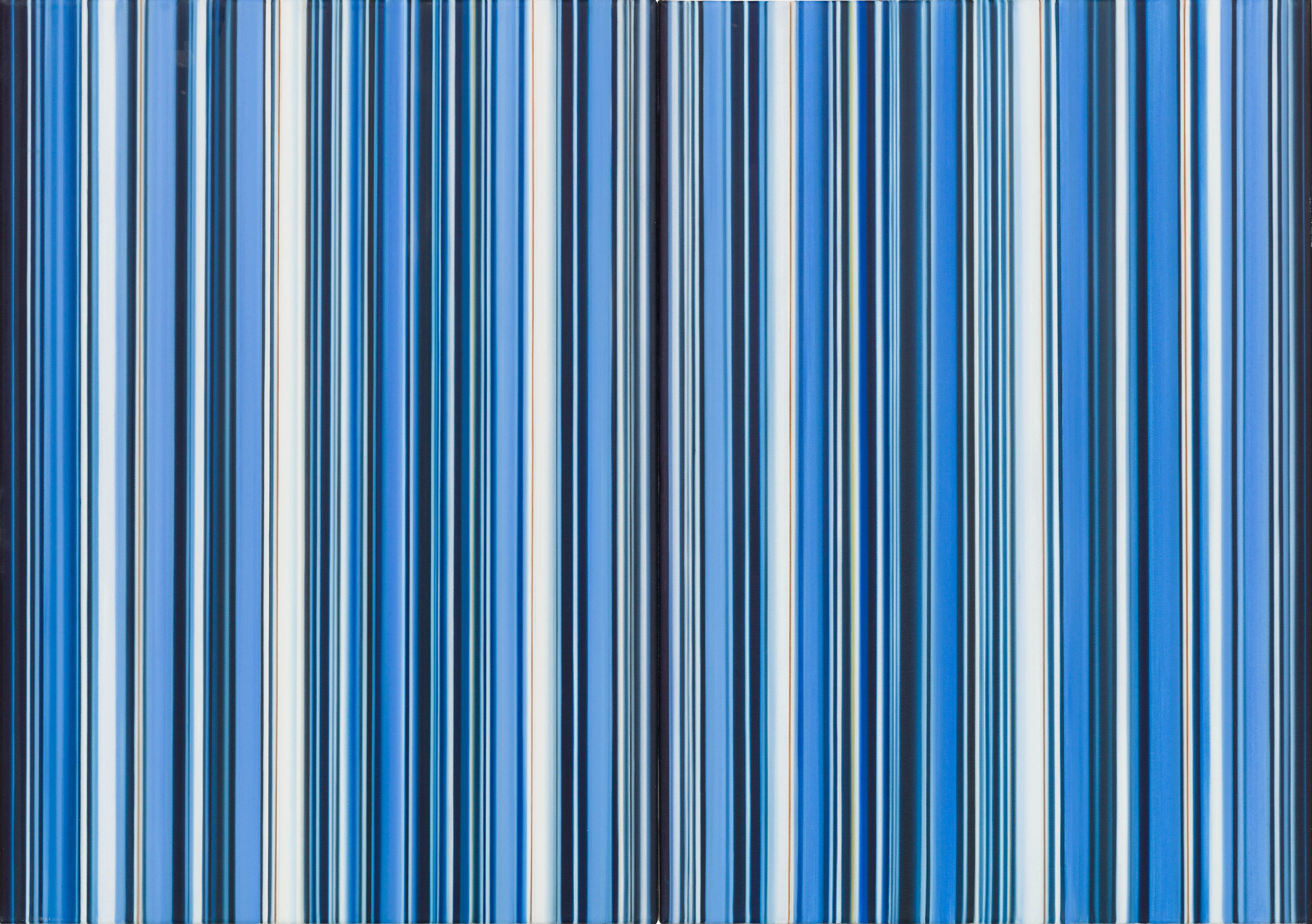 Stripes Nr. 182+183,
2018, oil on canvas. 28 x 40 inches.

These works are about the seen and the unseen, a kind of camouflage in plain sight. We think we see what we see, lines on a canvas, but we are looking at the origins of life on this planet — the mathematical formula of the golden ratio appears widely throughout nature and also in masterpieces of art and architecture. The harmony and proportion of the golden ratio, pleasing as it is to the eye, has led philosophers to consider it to be the perfect illustration of beauty, a sort of divine proportion.
Thomsen's works are indeed immeasurably beautiful, pleasing and calming. They are also astonishingly detailed if you take the time to examine them, with each painting taking many months to complete. Technique is the content, something which greatly distinguishes her from other artists who make similar-looking work, from Robert Irwin to Gerhard Richter, Daniel Buren, and Bridget Riley. There is a reduction here to the essence of the line, to the segment and its relationship to other forms in a sequence that provides an endless form of intellectual stimulation to the educated viewer.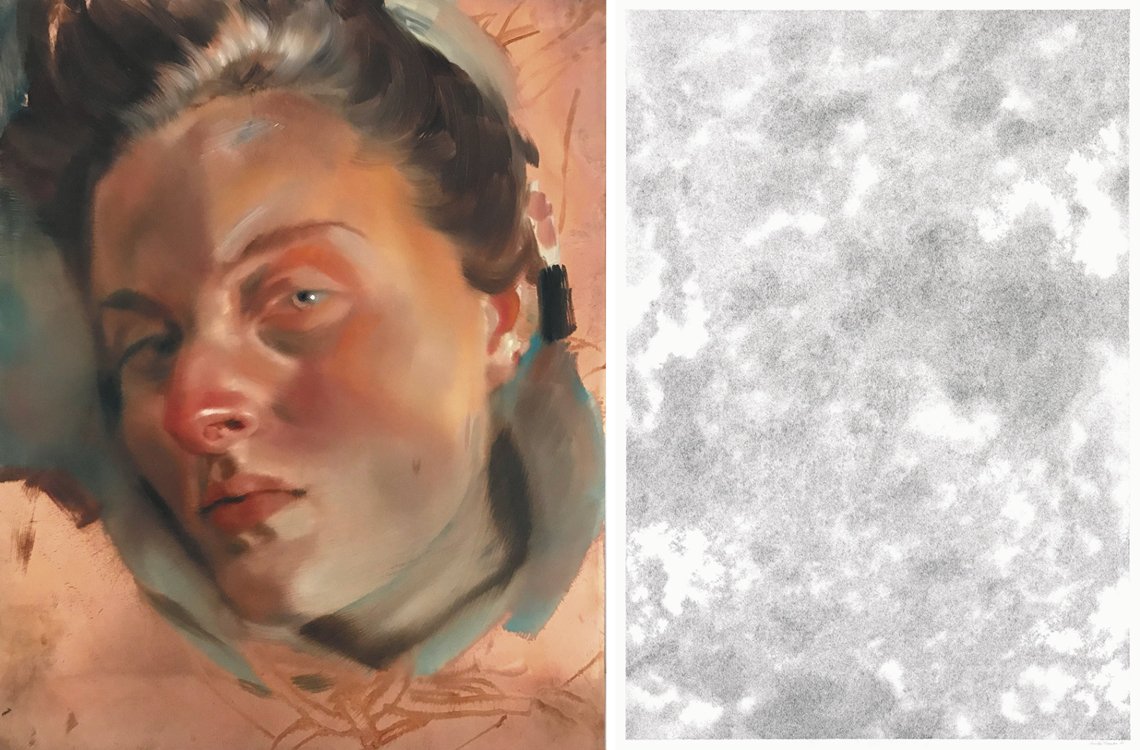 Left:
Anna, 2018, oil on copper, 10 x 8 inches. Right: Drawing Nr. 24a, 2005, ink on paper, 40 x 28 inches.
The show also includes several small, close-up figurative portraits of her daughter, which the artist is showing for the first time. She kept them out of the public domain, she says, as a form of 'protection," which makes sense, given they are both intimate and personal but likely also has something to do with the fact that she was born in East Germany and raised behind the Iron Curtain. She trained as a socialist realist painter and is adept at figurative painting, so technically they are first rate.
The seen and the unseen, again, perhaps that is the theme of this show for while Thomsen is depicting her daughter using a figurative painting style she is also hiding her from us for we only see her face, close in, the expression blank and uncertain — is the child happy or sad, we don't know. She is simply there, staring at us like in a Polaroid photo taken late at night, eyes drowsy with the hopeful promise of sleep. There is no context, no explanation, just a young, pretty girl exchanging glances.
Painting is a craft, it is an act of making and everything in this show reminds us that painting is far from dead or imperiled. Thomsen can paint anything, in any style, and from the look of what's here she will happily continue to do so for quite some time.
Cornelia Thomsen — The Collective Self
1014 5th Avenue, New York
Through April 30, 2022