CuratedKravet's Limited Edition Framed Historic Textile Prints Are Mined From Its Immense Archives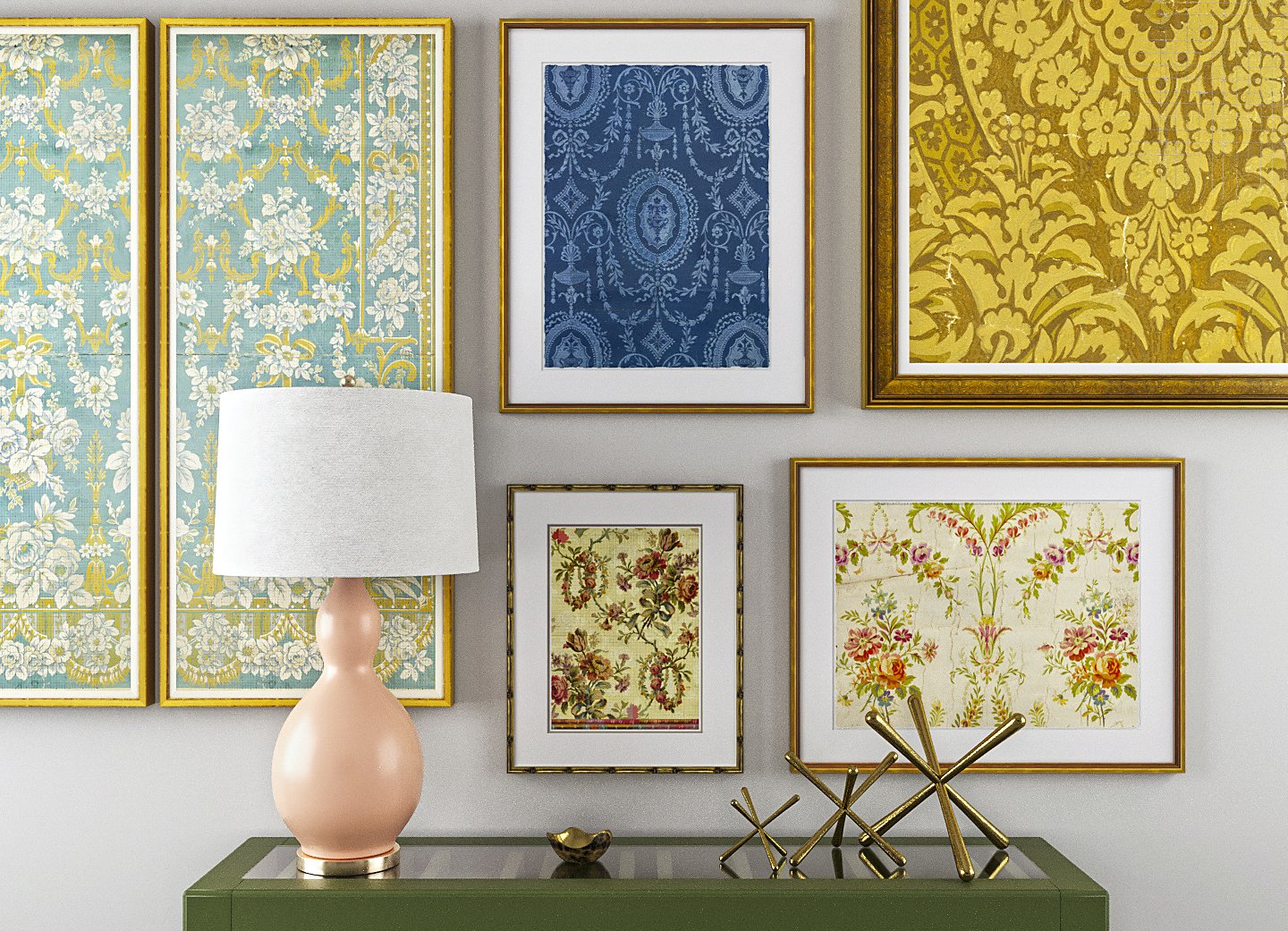 CuratedKravet has based its recent limited-edition artwork collection on antique textile paintings used as weaving guides discovered in Belgium. Above, the framed prints offer a detailed look at heirloom textile designs.
O
ver the past decades, Kravet has amassed the largest collection of textiles in the world at its archive opening in Woodbury, New York. Complemented by original artwork used in the production of textiles, the archive spans hundreds of years and six continents, with pieces originating in France, Turkey, Japan, and more. Some textiles and prints — such as a Coptic fragment from 200 BCE — were hand woven more than a thousand years ago. In the archive, Kravet builds a narrative history of global textile design that provides creative material for new textile designs, as well as its recent collections of limited-edition framed textile prints.
Through its designer-directed brand, CuratedKravet, the company based the framed prints on archival textile artwork acquired in Japan and Belgium. In 2018, creative director Scott Kravet purchased a collection of more than 4,000 early 20th-century textile-inspiration paintings in Japan. Mostly hand-painted in gouache, the pieces were originally created for a kimono factory. CuratedKravet reproduced the paintings as limited-edition prints featuring Scott's signature. The series was such a success that Kravet recently launched another iteration of the Japanese prints this past summer.

Scott's textile obsession later brought him to a closed textile mill in Belgium, where he discovered 50,000 original ink and gouache drawings known as mises-en-carte, or point papers. The drawings, which include the weave grid for guidance, served as instructional maps in the production of fine textiles and carpets during the mill's operation from the 1870s to the 1990s. CuratedKravet now offers a selection of prints based on those vintage and antique paintings. Arts and Crafts, Art Nouveau, and Art Deco styles are represented in the artworks, and motifs range from damasks to scenic panels and French provincials. In both the Japanese and Belgian collections, skus can be customized by size and frame option. Both collections of framed prints are available on Incollect.
To explore Kravet's global pursuit of antique textiles, view an exclusive glimpse of the archival collection below.

"Everyone sees the archive differently. It is always interesting to see how people dig deep to find their treasures." — Scott Kravet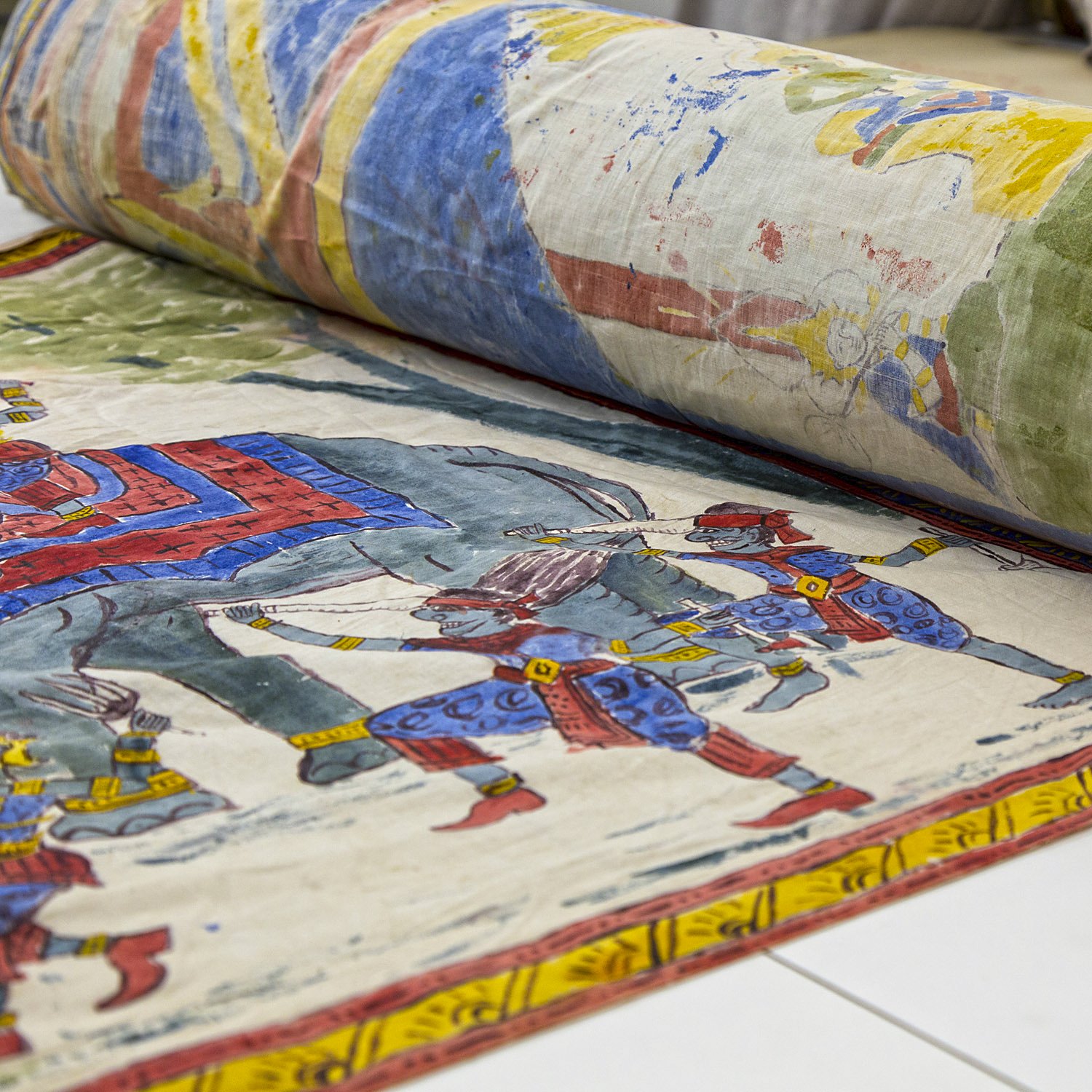 Kravet is opening a new archive space at their headquarters in Woodbury, New York. The company has employed a full-time archivist, a graduate of the Savannah College of Art and Design (SCAD), to organize its textiles and paintings. Above, a folkloric hand-painted mural from the archive depicts the transformation of Siam into Thailand.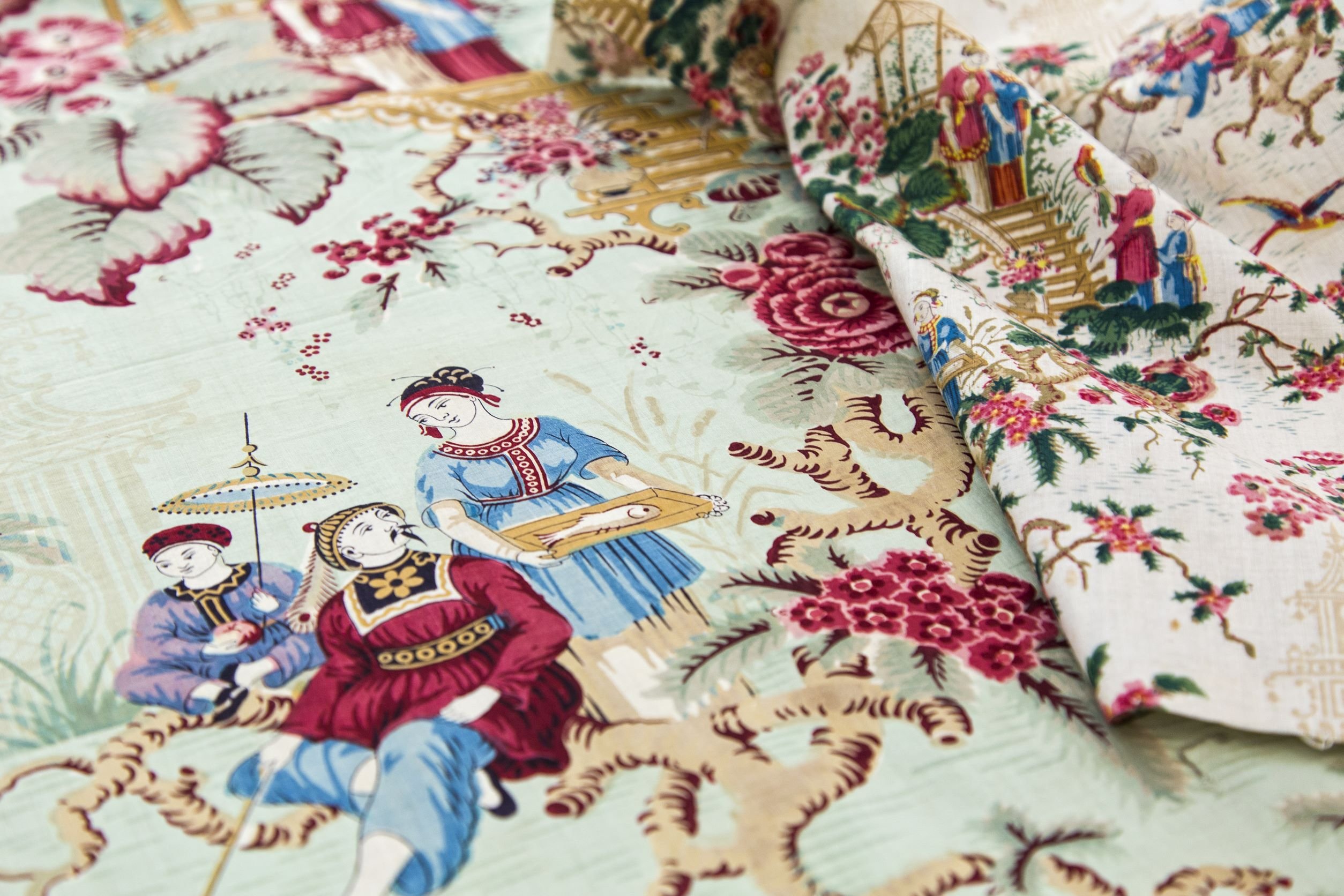 "The reproductions offer authenticity," says Scott. "You are looking at documents that are 50, 70, and 100 years old. We translate these textiles and paintings into a new format, giving every design period the respect it deserves. People like old things, they just want them reimagined." Here, a detail of a chinoiserie print from the archive.



Scott and his team have been exploring more ways to share their archival wealth with the design community. He shows the documents to students, often at SCAD and University of Georgia. He recently enlisted student help in restoring textiles to reproduce and offer through a major fabric supplier. "I invite anyone who is willing to come out to explore the archives for their own personal satisfaction or for special projects," he says. Left: In 2019, Kravet presented pieces from its archive at the New York School of Interior Design (NYSID) Gallery. Left: Scott points out details to a gallery visitor. Right: Several South Asian artifacts from the exhibition are displayed, including a Kashmiri paisley shawl from the 19th century and an early 20th-century tapestry featuring Krishna, a Hindu deity.
Dating to 200 BCE, this Coptic textile fragment is the oldest object in the Kravet archive.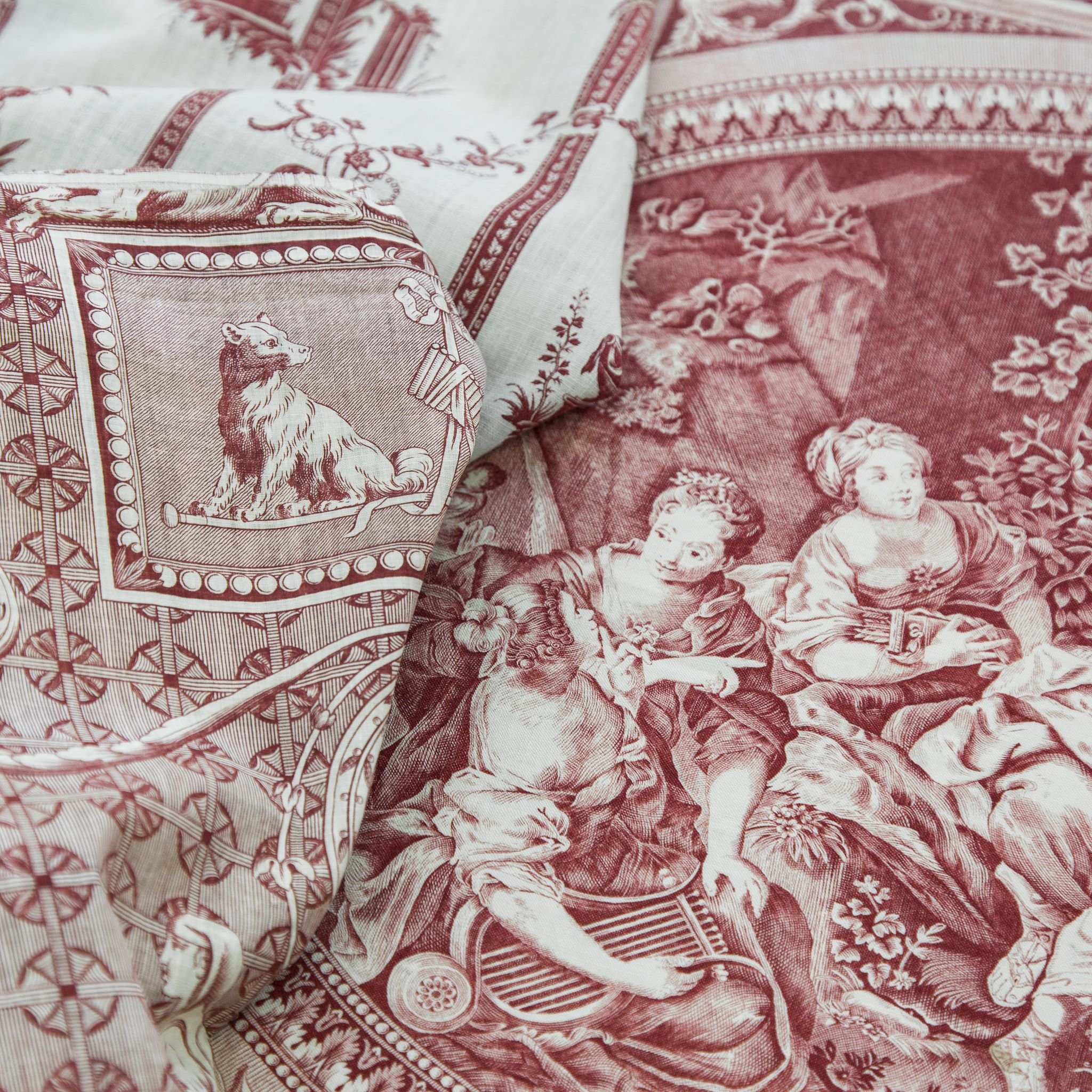 "Every day we're trying to think of how to use the archive," says Scott. Above, a French toile fabric.



Left: Selections from the Japanese section of the archive at the NYSID Gallery. Right: a close-up of stamps used to print Japanese textiles.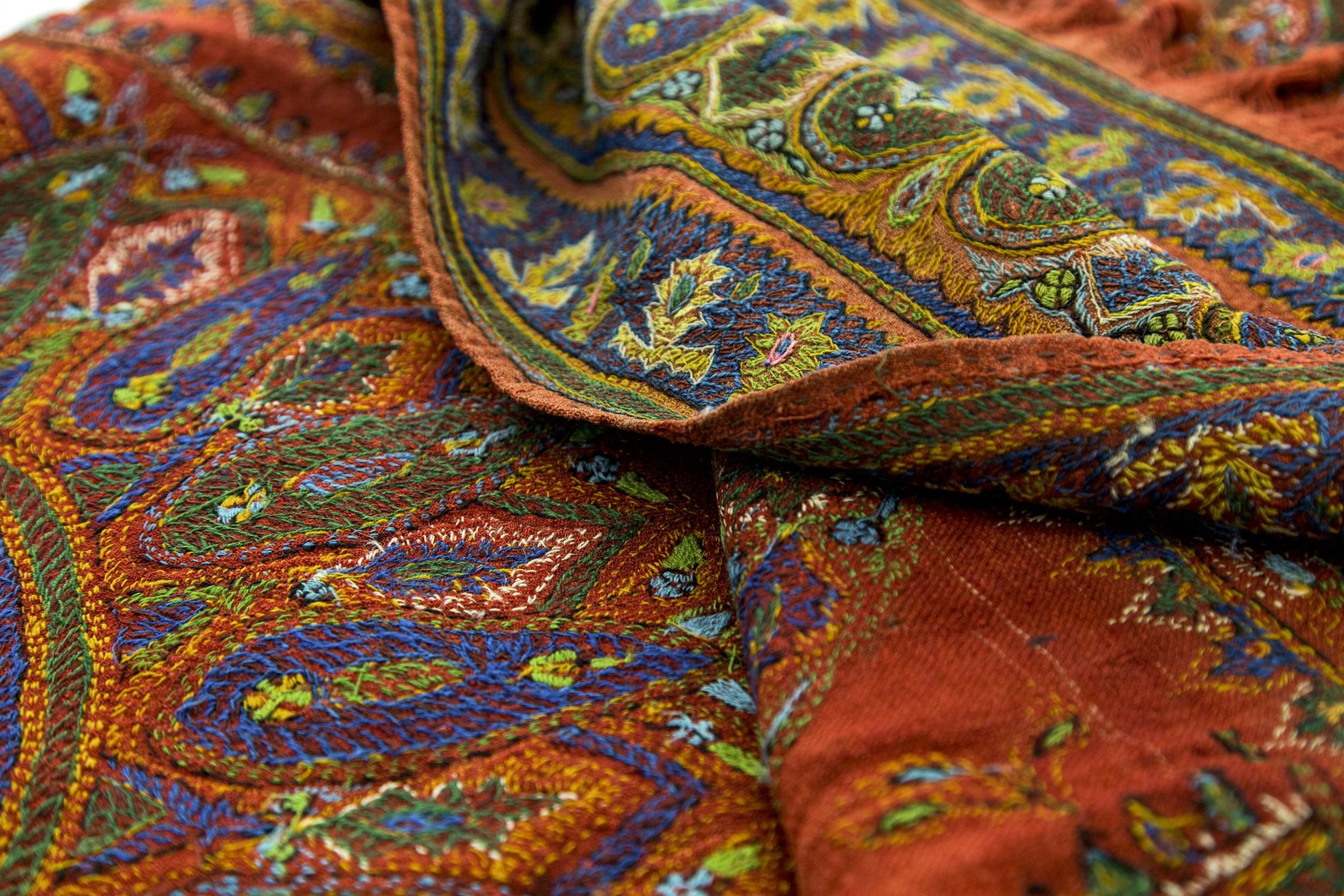 Kravet has been contemplating the purchase of several antique textile reference books. "That is my holy grail," Scott says. He just bought 100 vintage books from a French mill to display in the archive. Above, a vibrant hand-embroidered paisley.

Left: Polynesian tapa cloth crafted from bark. Right: Delicately designed mulberry stencils.