Dual Alex Katz Retrospectives this Fall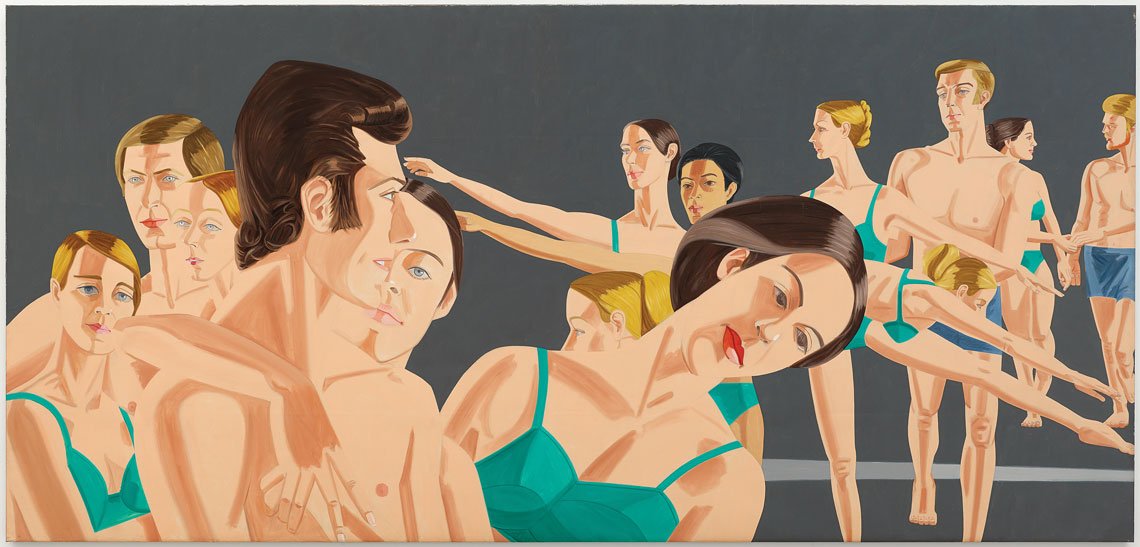 Alex Katz, Private Domain, 1969. Oil on aluminum. 16 x 34 in. Collection of the artist. © Alex Katz / Licensed by VAGA, New York, NY.
Dual Alex Katz Retrospectives this Fall
Alex Katz: Theater and Dance
Open through February 19, 2023
Colby Museum of Art, Waterville, Maine
Alex Katz: Gathering
October 21 – February 20, 2023
Solomon R Guggenheim Museum, New York

| | |
| --- | --- |
| | |
| | Alex Katz, Yellow Tree 1, 2020. Oil on linen, 72 × 72 in. (182.9 × 182.9 cm). Private Collection, Republic of Korea. © 2022 Alex Katz / Licensed by VAGA at Artists Rights Society (ARS), New York. Photo: Courtesy the artist and Gladstone Gallery. |
Alex Katz, the irrepressible New York portrait painter, is the subject of two major exhibitions this fall — one at the Guggenheim Museum in New York, an eight decade career retrospective in the city where he was born and raised and continues to paint today; the other at the Colby Museum in Maine that focuses on the artist's paintings of dancers, designed sets and costumes for theater and dance productions.
The purpose of the Colby Museum exhibition is to show how painting and design for the stage have influenced each other in Katz's work over several decades. The artist developed a close friendship with dancer and choreographer Paul Taylor, whom he first painted in 1959. The two partnered on sixteen theatrical productions which led in subsequent years to art and design collaborations with other companies and choreographers including Yoshiko Chuma, Laura Dean, William Dunas, and Parsons Dance.
In the press release for the show, Katz explains in his own words the importance of his collaborations with theater directors and designers, especially with Taylor: "the experience [of collaborating with Paul Taylor] expanded the idea of what I could do. You're not just a painter, you're a person who has an idea about the art. Once you get that through your head, you have an expanded way of dealing with your painting."
The Guggenheim exhibition is significantly larger and more ambitious and assembles 200 paintings, oil sketches, collages, drawings and prints, beginning with sketches of New York subway riders from his student days in the 1940s and leading up to decades of portraits and his more recent landscapes. The show includes portraits of some of his famous subjects including Frank O'Hara, Robert Rauschenberg, John Ashbery, Joan Jonas, and Mariko Mori. Accompanying the show is a major new book on the artist.