Events of the Week: Art Expo New York, Philadelphia Antiques & Art Show, American Modern Art, Terracotta Army & More
SHOWS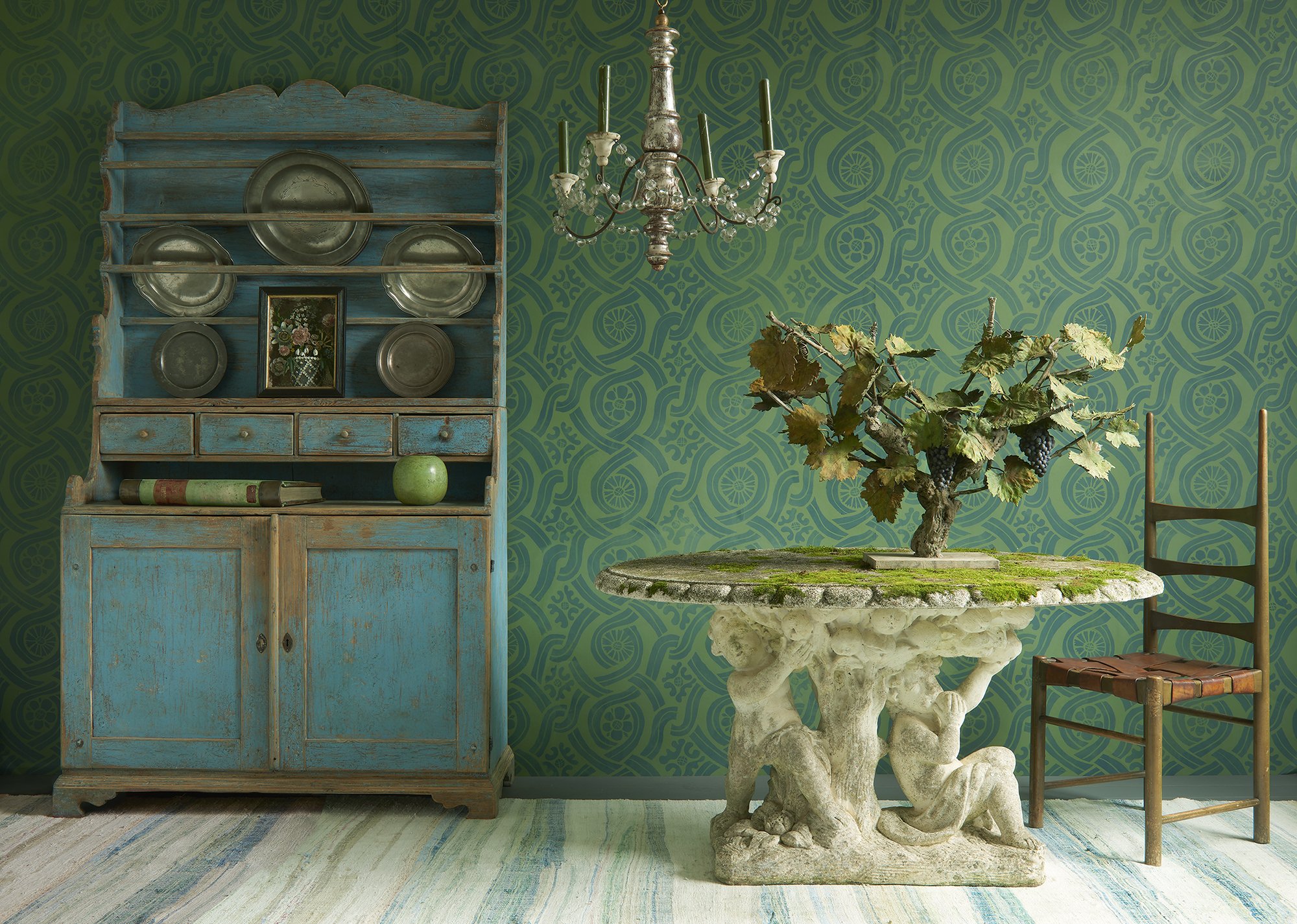 Spring Decorative Antiques & Textiles Fair
April 17-22, 2018
Battersea Park, London
http://www.decorativefair.com
The Decorative Antiques & Textiles Fair runs three times a year in Battersea Park, London with more than 150 exhibitors from the UK and Europe. These specialist dealers offer a panoply of unusual period design, objects and 20th century classics mixed with fine and decorative antiques in a beguiling blend of splendour and surprise. Works of art from the ancient to the contemporary, including sculpture, paintings, prints and photography, are an important element of the Fair, as befits their role in a polished interior scheme. Of the three Decorative Fairs each year the Spring edition is the best hunting ground for garden-related decoration.
Art Expo New York XL
[SOLO] art expo [FOTO SOLO]
April 19-22, 2018
Pier 94, 711 12th Avenue, NYC
http://artexponewyork.com
For 40 years and counting, Artexpo has been changing the way people buy and sell art. This annual, curated show brings the biggest industry buyers and collectors face to face with more than 1,000 established and emerging artists, galleries, and art publishers. And for the 30,000+ attendees who line up for the show every year, it's a chance to see the newest, brightest faces of the art world and to purchase works from exhibitors in person.
The annual fine art destination will once again offer Three Shows Within One Venue at the heart of Midtown Manhattan, across 135,000 square feet of uninterrupted convention space, known as "The Art & Design Pier." Artexpo New York XL will showcase original artwork, prints, paintings, drawings, sculptures, photography, ceramics, giclee, lithographs and glass works among other contemporary and fine art.
To celebrate 40 years of excellence in art, Artexpo New York presents [MAGNIFY] as the curatorial theme for 2018 – examining four decades of artistic expression through a retrospective lens. During its 40-year history, Artexpo New York has hosted the likes of Andy Warhol, Robert Rauschenberg, Keith Haring and Leroy Neiman; intensifying the discourse on today's most pressing industry challenges and magnifying the very best the fine art world has to offer. In addition to coming to see Artexpo, avid art enthusiasts and industry leaders will return to enjoy [SOLO], highlighting established and independent emerging artists, and [FOTO SOLO], featuring fine art photography from some of the world's finest abstract, contemporary and realist photographers. Artexpo New York XL will also feature its annual lineup of interactive and educational programming covering the industry's topics and trends.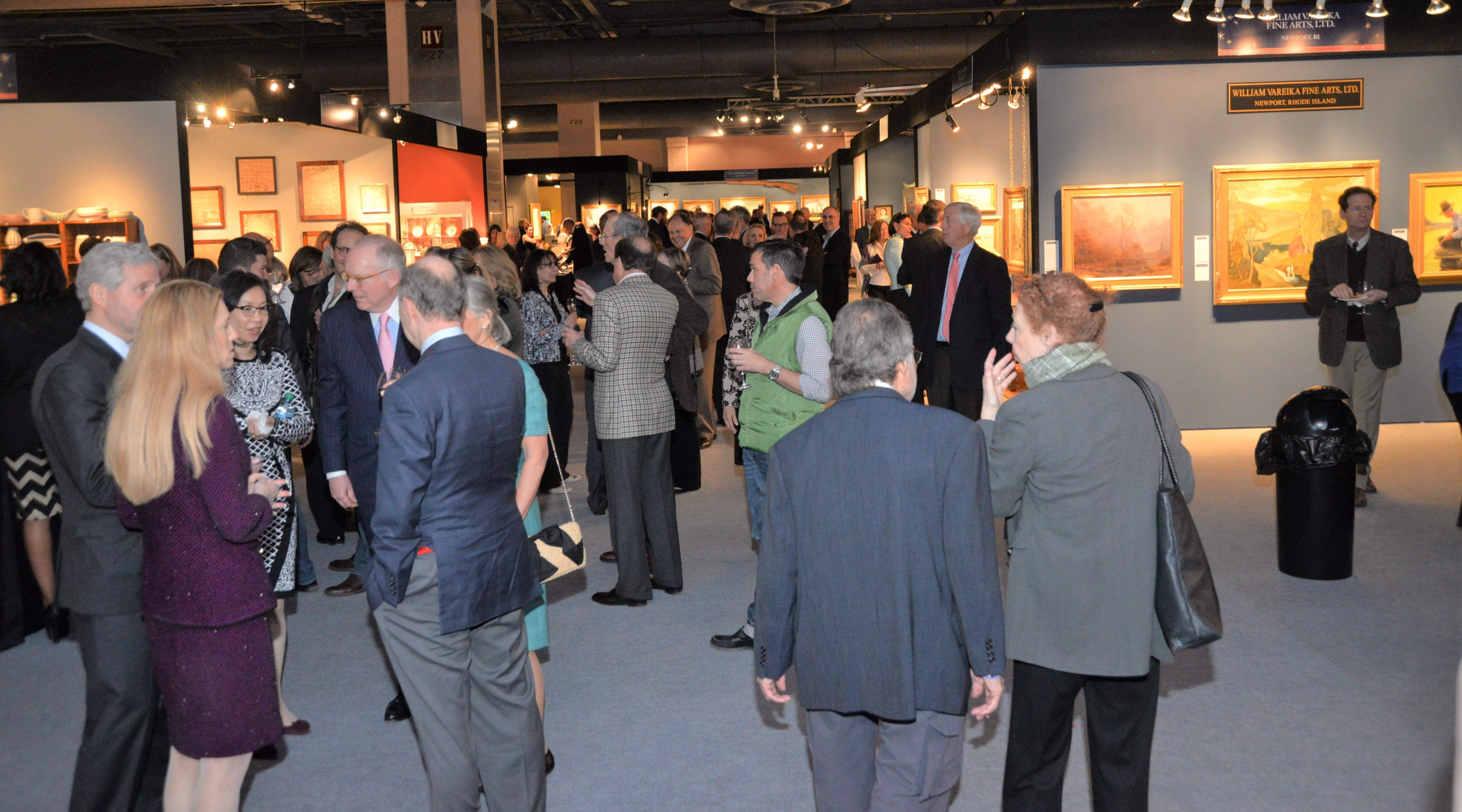 Philadelphia Antiques & Art Show
April 20-22, 2018; preview April 19
11th & Kitty Hawk Avenue, Navy Yard
http://philadelphiaantiquesandartshow.com
The Philadelphia Antiques & Art Show celebrates its 55th year as one of America's premier shows with 60 dealers offering a vast selection of furnishings, decorative arts, and fine art. This year, the show is adding more 20th-century material and contemporary art to expand the opportunity to see great works across a wider spectrum. Click here to see images from the 2017 edition of the show.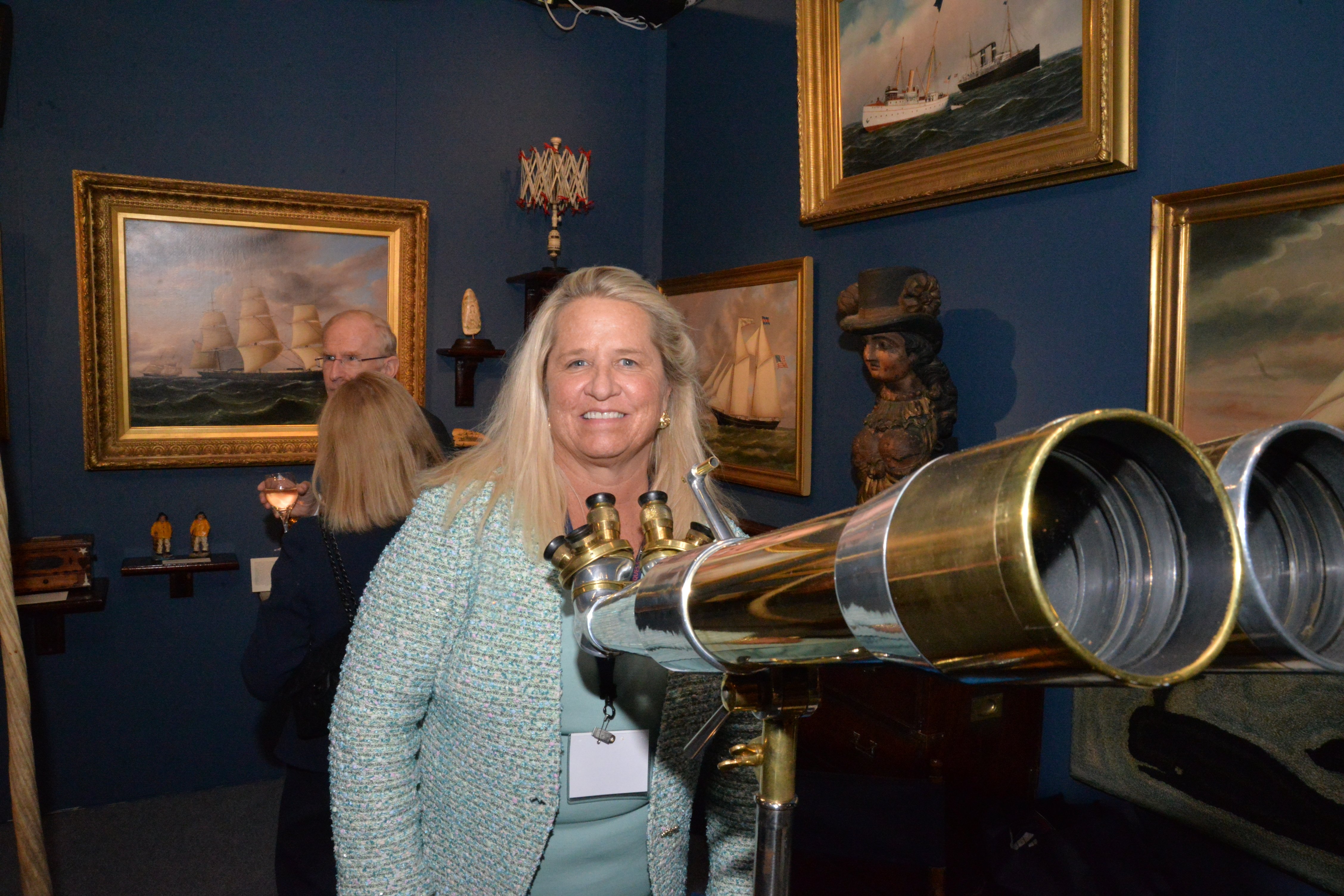 This year's calendar of events includes Martha Stewart speaking on the topic of her new book, "Martha's Flowers: A Practical Guide to Growing, Gathering, and Enjoying." Other presenters will speak on "Collecting Philadelphia: A Legacy of Art"; "Buying and Selling Philadelphia: The Story of the Legendary 1929 Reifsnyder Sale"; and "The Pennsylvania Hospital and its Historic Collections." This year's loan exhibit is titled, "Philadelphia Collects Philadelphia," which will showcase a selection of works of art made in the city that were recently acquired by the Philadelphia Museum of Art.
Each evening is filled with events, from Thursday's gala preview party to Saturday night's "Collecting & Cocktails." On Friday, the ADA will present its annual "Award of Merit" dinner honoring Peter Kenney, co-president of Classical American Homes Preservation Trust. For tickets to the dinner, email info@adadealers.com.
EXHIBITIONS
Modern Times: American Art, 1910-1950
April 18-September 3, 2018
Philadelphia Museum of Art
https://philamuseum.org
This spring, the Philadelphia Museum of Art will present an exhibition exploring the creative responses of American artists to the rapid pace of change that occurred in this country during the early decades of the twentieth century. Modern Times: American Art 1910–1950 examines the new and dynamic visual language that emerged during this period and had a dramatic impact on painting, sculpture, printmaking, photography, architecture, and the decorative arts.
These developments were shaped by the dizzying transformations then occurring in every aspect of life, from the advent of the automobile and moving pictures to the rapid growth of American cities and the wrenching economic change brought on by the advent of the Great Depression after a decade of unprecedented prosperity. The exhibition will feature important works by those artists—Georgia O'Keeffe, Marsden Hartley, Arthur Dove, and John Marin, among them—championed by the great photographer and gallerist Alfred Stieglitz, as well as many other notable figures of this period. Modern Times will be drawn almost entirely from the Museum's renowned collection, especially the gift from the Stieglitz Collection that it received in the late 1940s, and will contain some 160 works, several of which will be on view for the first time. Click here to read curator Jessica Smith's article published in Antiques & Fine Art magazine.
Above: Florine Stettheimer (1871-1944), Spring Sale at Bendel's, 1921. Oil on canvas, 50 x 40 inches. Philadelphia Museum of Art; Gift of Miss Ettie Stettheimer (1951-27-1).
Below: Julian Schnabel, Untitled, 2017. Gesso on found fabric, 288x288 inches. Photo by Tom Powel Imaging, copyright Julian Schnabel Studio. Image courtesy of the Fine Arts Museums of San Francisco.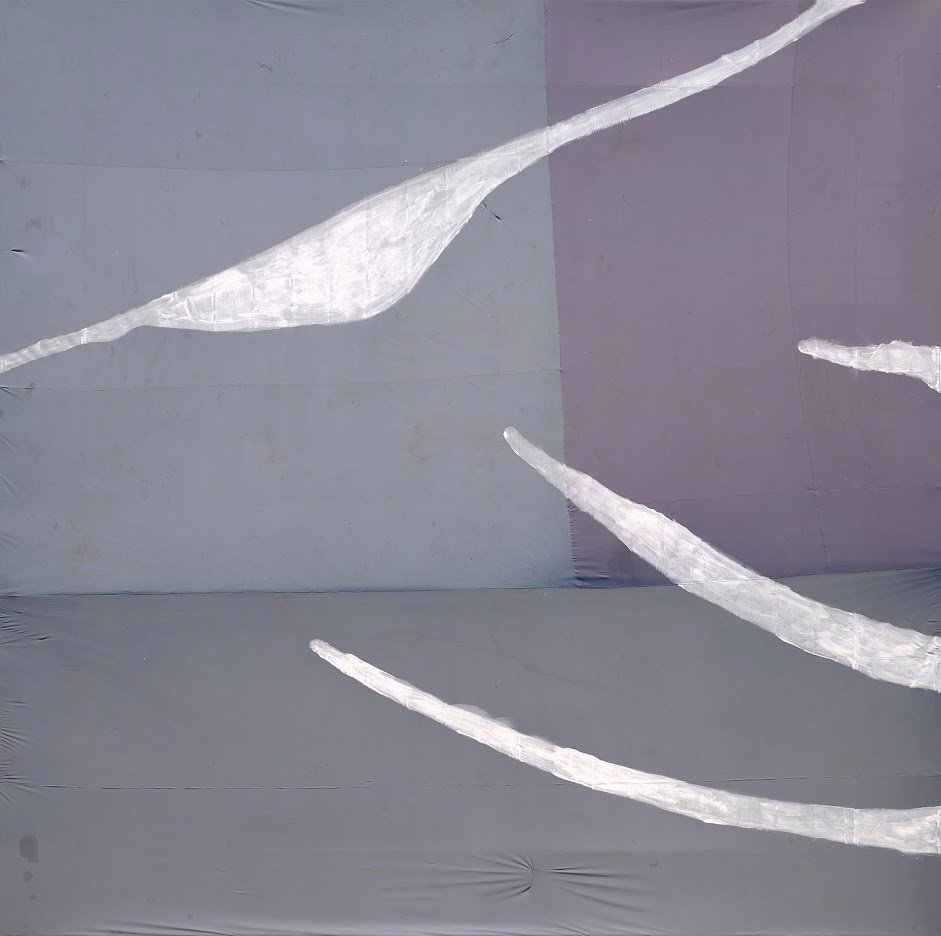 Julian Schnabel
April 21-August 5, 2018
Legion of Honor, Fine Art Museums of San Francisco
https://legionofhonor.famsf.org
A site-specific project by Julian Schnabel, one of the most important painters of our time, will open at the Legion of Honor in April. His artistic attitude is embodied in audaciously scaled and shaped paintings, incorporating classical pictorial elements, oscillating between figuration and abstraction. Mining a vast array of sources and materials, composed and distributed across surface and support in defiance of notions of moderation, rationality, and order, his approach to the use of materials is highly experimental. Julian Schnabel will feature a body of significantly sized, sculptural paintings in the iconic Court of Honor, plus three other distinct bodies of new work in the galleries dedicated to Auguste Rodin's sculptures; the artist's response to the physical space of the Legion of Honor and eternal themes in its collection.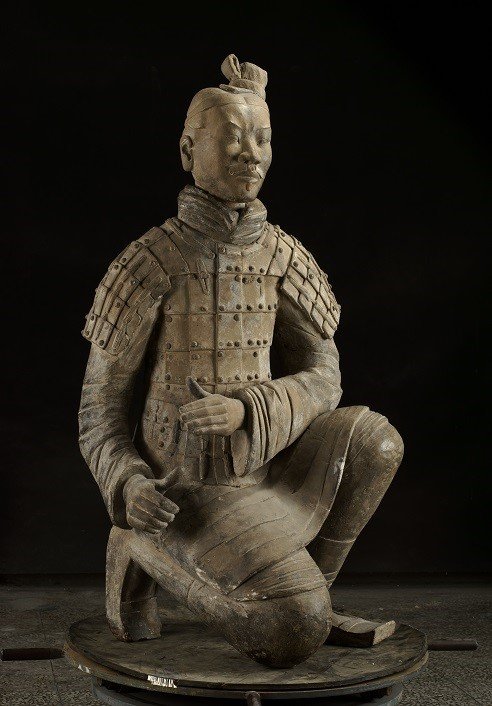 Terracotta Army: Legacy of the First Emperor of China
April 20-August 12, 2018
Cincinnati Art Museum
http://cincinnatiartmuseum.org
More than 40 works of ancient art never before seen in the U.S. will be part of a landmark exhibition highlighting China's first dynasty. Terracotta Army: Legacy of the First Emperor of China, co-organized by the Cincinnati Art Museum with the Virginia Museum of Fine Arts, will explore the development of China's influential Qin dynasty by showcasing its significant cultural masterpieces.
Through approximately 120 objects drawn from 14 Chinese museums and archaeological institutes, the exhibition recounts how the Qin people evolved from a tribe to an empire, with Ying Zheng (259-210 B.C.), king of the Qin, gaining power over his rivals and becoming First Emperor in 221 B.C. After centralizing power, he unified the country, established numerous reforms and standards and implemented an imperial system that remained for 2,000 years. He was also keenly interested in his own legacy and immortality. Dating from 770-206 B.C., the works of art in the exhibition, excavated from the emperor's mausoleum as well as aristocratic and nomadic tombs, richly reflect ancient Chinese history, myths and burial practices. In addition to nine life-size terracotta figures, the exhibition includes a cavalry horse, arms and armor, ritual bronze vessels, works in gold and silver, jade ornaments, precious jewelry and ceramics.
Kneeling Archer, Qin dynasty (221–206 BC). Earthenware, 122 x 62 x 53 cm. Excavated from Pit 2, Qin Shihuang's Mausoleum, 1977. Emperor Qin Shihuang's Mausoleum Site Museum.
Penn Museum's New Middle East Galleries
Open April 21, 2018
3260 South Street, Philadelphia, PA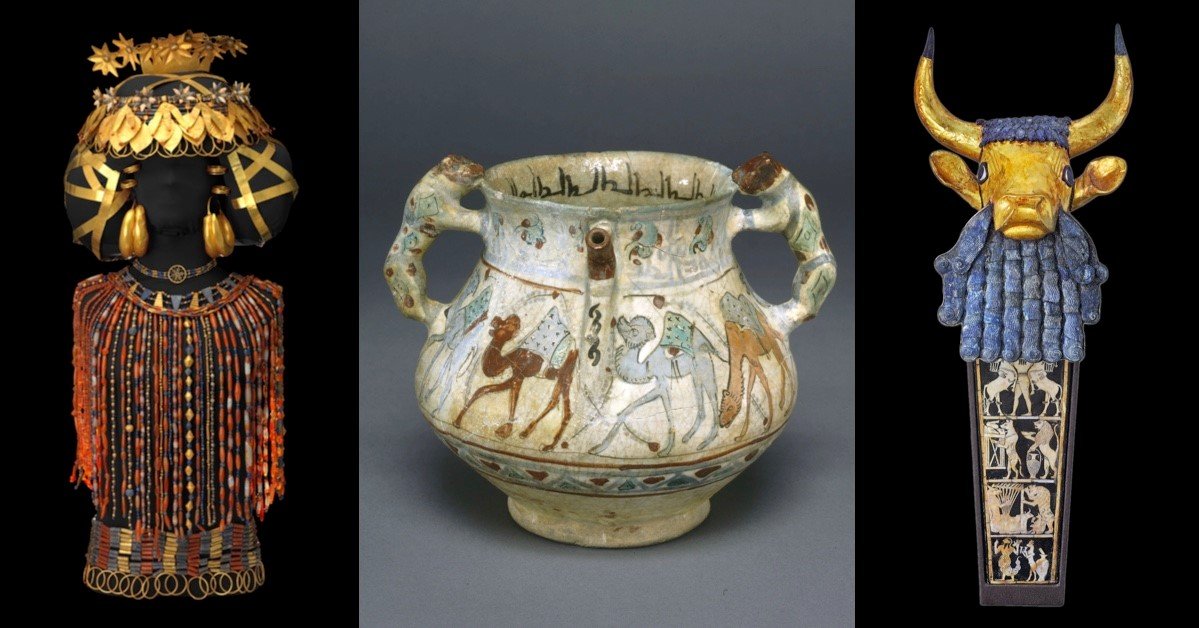 The Penn Museum sent the first United States archaeological expedition to the Middle East-to the ancient Mesopotamian site of Nippur in what was then the Ottoman Empire. More than 130 years and hundreds of international expeditions later, the Museum remains a world leader in Near Eastern archaeology, with a collection of more than 100,000 artifacts; a leading collection of cuneiform tablets bearing early literary, historical, and economic texts; strong Islamic period ethnographic and literary collections; and a rich archive of historic documents, field notes, and photographs-as well as ongoing research projects in the region.
On April 21, the Penn Museum opens the new 6,000-square-foot Middle East Galleries—a suite of galleries that invites the visitor to travel on a remarkable 10,000-year human journey, from life in the earliest villages and towns to increasingly complex cities. Nearly 1,200 objects from the Museum's collections—including such world-renowned treasures as the crowning jewelry of a Sumerian queen from 4,500 years ago, the famed Ram-in-the-Thicket statuette, and one of the oldest known wine vessels in the world-will be on view. Large-scale video projections, made to scale models, illustrator's renderings of scenes from the reconstructed past, smaller interactive stations, and touchable reproductions provide diverse avenues to explore the collections and the stories they tell.