Events of The Week: LA Art Show, FOG Design+Art, UNTITLED, Washington Winter Show & More
SHOWS
CALIFORNIA
LA Art Show
Thursday, January 11-14, 2018
Los Angeles Convention Center
1201 South Figueroa Street, Los Angeles, CA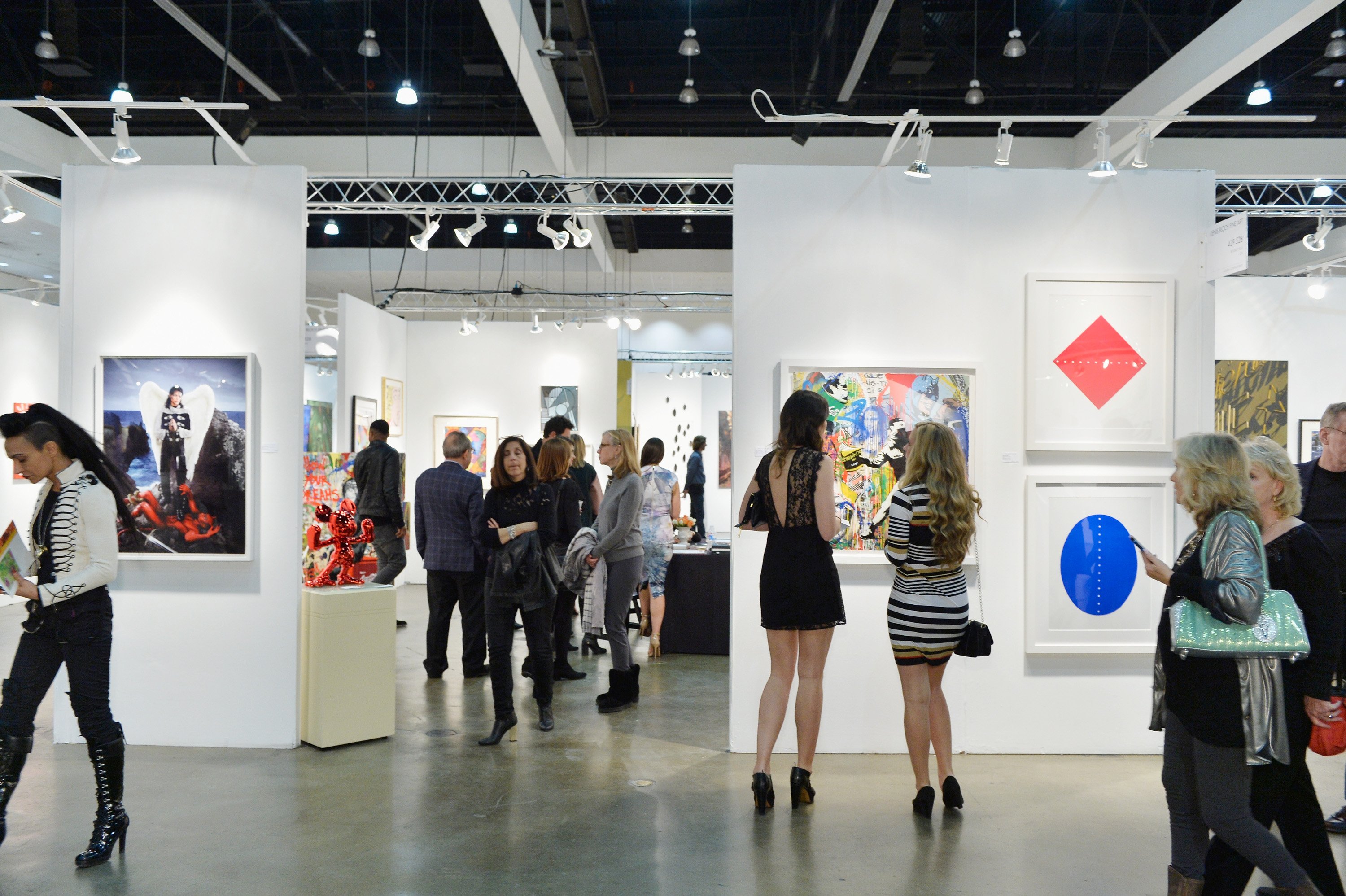 The LA ART SHOW offers an unparalleled international art experience with over 120 participating galleries from 18 countries exhibiting painting, sculpture, works on paper, installation, photography, design, video, and performance, all within 200,000 square feet. For 22 years, the Show has been a pioneer in identifying some of the most compelling artists, performances, exhibitions and movements in the world. For the 23rd edition, the LA Art Show is fully devoted to highlighting the immense diversity of the artworld, and the way the LA art scene distinctly weaves so many cultural influences together.
Building on last year's excitement, DIVERSEartLA dedicates over 60,000 square feet in the LA ART SHOW to performance art, installations, exhibits and programs curated by major museums and arts organizations such as LACMA, MOLAA, The Autry Museum of the American West, Los Angeles Art Association, and more. DIALOGS LA returns for the 5th edition of the wildly successful series of panel discussions and lectures featuring some of the world's top artists, collectors, museum directors, curators and renowned thought leaders. This year's show will feature a strong Asian influence including artwork from Korea, China, and Japan in recognition of the growing contemporary art movement in Asia.
FOG Design+Art
January 11-14, 2018; preview, January 10
Fort Mason Center, San Francisco, CA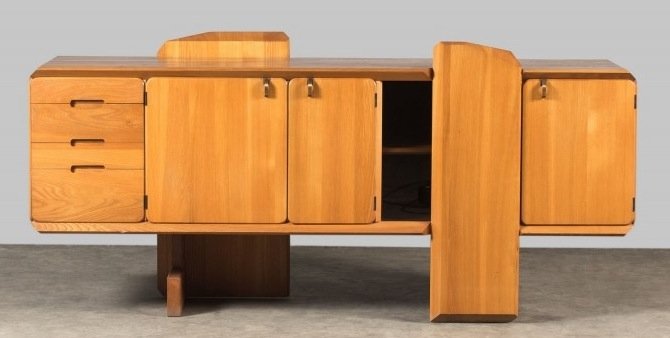 Pierre Chapo, Solid elm wood sideboard, ca. 1960. Courtesy Lebreton. Exhibiting at FOG Design+Art.
Celebrating today's most significant creatives and leading contributors to the worlds of design and visual arts, FOG Design+Art assembles 45 leading international galleries and prominent 20th-century and contemporary design dealers who celebrate the spirit of innovation and creativity.
Among the major design galleries participating in this year's 5th anniversary are David Gill, Lebreton, Jason Jacques Gallery, Gladstone Gallery, Friedman Benda, Patrick Parrish Gallery, Gavin Brown's Enterprise, Marian Goodman Gallery, PACE and David Zwirner, among many others. Building on FOG's longstanding support of cultural institutions, this year's preview gala benefits the San Francisco Museum of Modern Art's exhibitions and education programs.
The fair also has a robust calendar of programs that will include conversations between art and design luminaries and leaders in the field of arts and culture with a focus on the cultural vitality of the Bay Area, exploring ideas and issues relevant to the field of art and design. The programming will also feature symposia and panel discussions with dealers, artists, curators, critics, and collectors on topics such as correcting gender imbalance in the arts.
Mattia Bonetti, Console "Palazzo" 2015. Lacquered fiberglass, cast bronze patinated. Courtesy David Gill Gallery. Exhibiting at FOG Design+Art.
UNTITLED, Art, San Francisco
January 12-14, 2018; preview January 11
The Palace of Fine Arts, 3601 Lyon Street, San Francisco, CA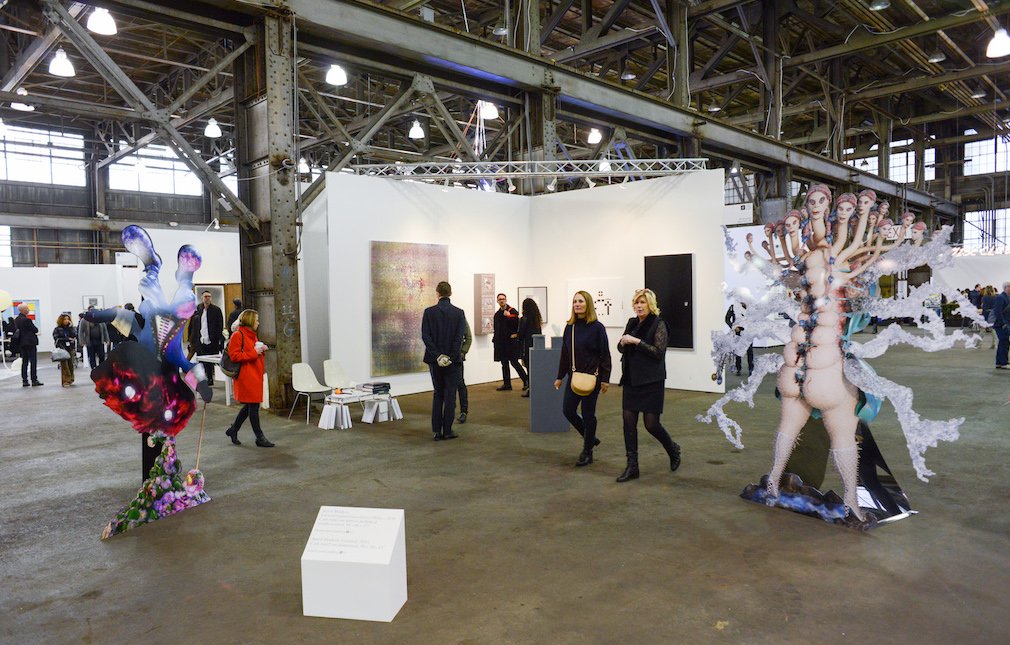 Courtesy of UNTITLED, Art. Photo by Casey Kelbaugh.
The international, curated art fair, UNTITLED, Art, focuses on balance and integrity across all disciplines of contemporary art. Putting a spin on the standard fair model, UNTITLED, Art, deploys a curatorial team to identify and curate a selection of galleries, artist-run exhibition spaces, and non-profit institutions and organizations in concert with a site-specific architecturally designed venue.
Among the collections that galleries are featuring is an exhibition on the work of New York artist Knox Martin, featured at Todd Merrill's booth. Martin has allowed unprecedented access to his works dating from the present back to the 1970s; these early works will be available for the first time in decades.
UNTITLED, Art, is partnering with organizations in the Bay Area including UC Berkeley Art Museum, CCA Wattis Institute for Contemporary Arts, Chinese Culture Center of San Francisco, and others. Programming for the second installment of the fair includes large-scale installations, film, video, performances, interactive events and more.
FLORIDA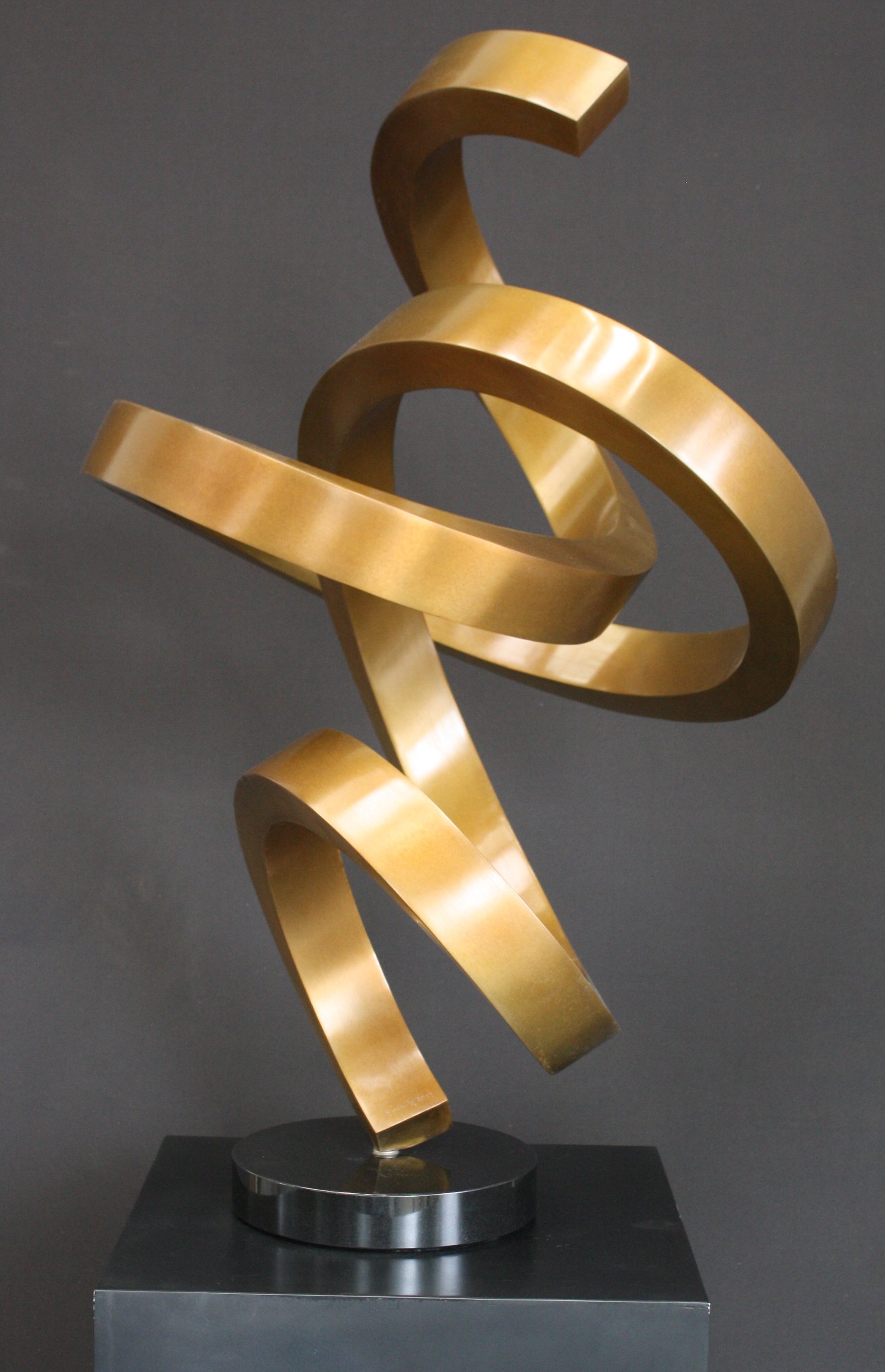 Palm Beach Modern +Contemporary Art Fair
January 11-15, 2018
825 S. Dixie Highway & Okeechobee Blvd., West Palm Beach, FL
Palm Beach Modern + Contemporary brings a world-class art fair to Palm Beach. The fair, which curates and offers the best investment quality works from the 20th and 21st centuries, will take place in the 65,000-square-foot clear span pavilion centrally located between CityPlace and the luxurious Hilton West Palm Beach.
Collectors, art connoisseurs and art world luminaries alike will have the opportunity to acquire investment quality Blue Chip, Modern and Contemporary, and Post-War works from 64 top international galleries over the five days of the fair during Martin Luther King holiday weekend. These premier galleries will come from as far as Japan, the United Kingdom, France, Germany, Canada, The Netherlands, Portugal, and Venezuela. Participating galleries have previously been featured in numerous prominent international fairs including TEFAF in Maastricht and New York, The Armory Show, Masterpiece London, Art Miami, Expo Chicago, and many others.
Gino Miles, Dusk. Offered by Long-Sharp Gallery. Exhibiting at Palm Beach Modern + Contemporary Art Fair.
WASHINGTON, D.C.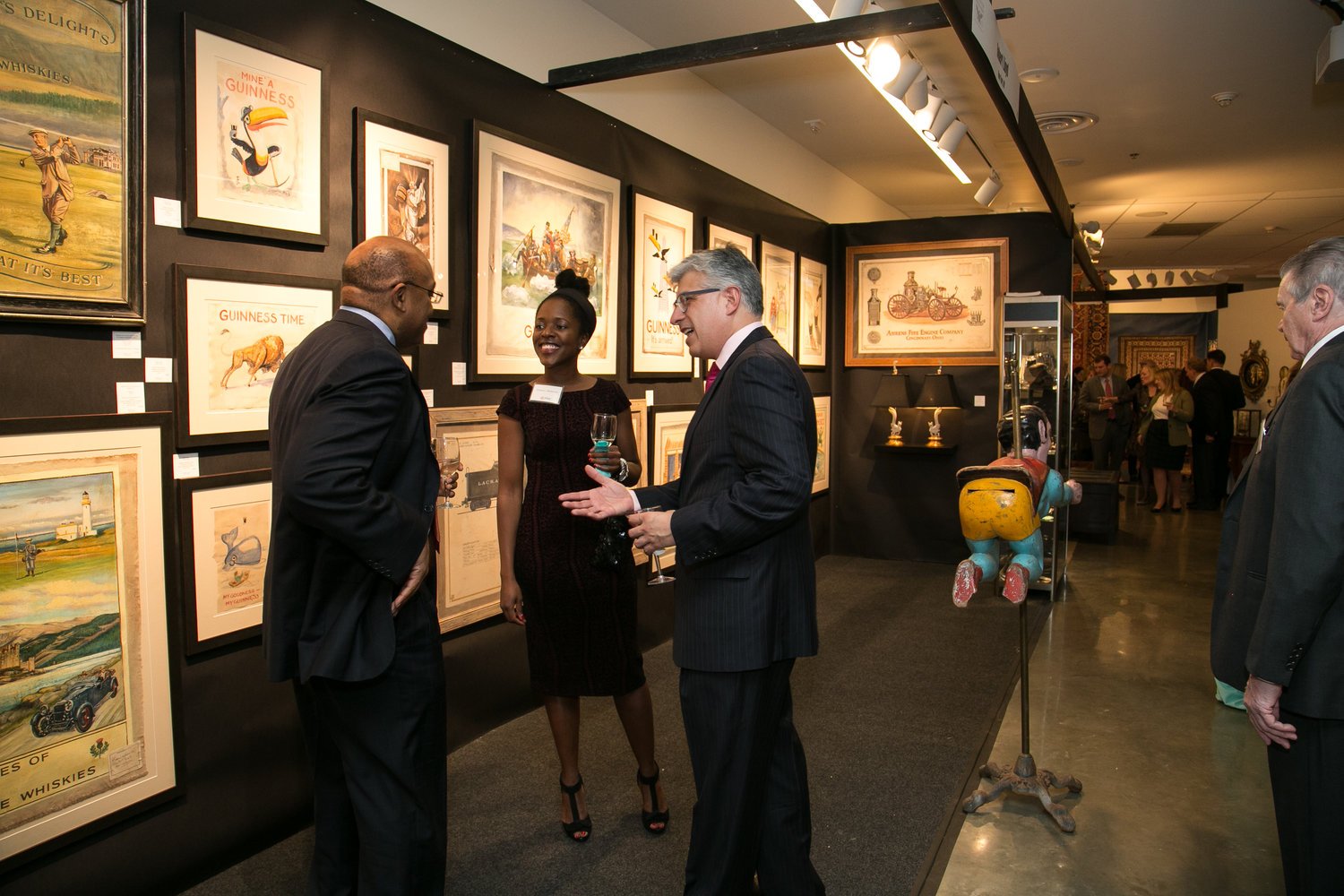 Washington Winter Show
January 12-14, 2018; preview January 11
Katzen Arts Center, American University, Washington, D.C.
http://www.washingtonwintershow.org
The Washington Winter Show returns to the Katzen Arts Center in downtown Washington, D.C. Among the more than 40 outstanding exhibitors specializing in Americana who will showcase their material are Sumpter Priddy III, G. Sergeant Antiques, Artemis Gallery, Jeff R. Bridgman, Fletcher/Copenhaver Fine Art, James Kilvington, Oriental Rugs, Stella Rubin, Thistlethwaite Americana, and more.
This year's show theme is "The Charm of Chinoiserie," with a special loan exhibit, "In the Chinese Style." Collectors and enthusiasts may also attend dealer talks and special events including appraisals, a design panel, and a jazz night. A special event held on Friday is a lecture and luncheon with interior designer and author Charlotte Moss, the show's honorary chair.