New York Launches First-Ever Art Week with 350 Galleries Showing in Four Fairs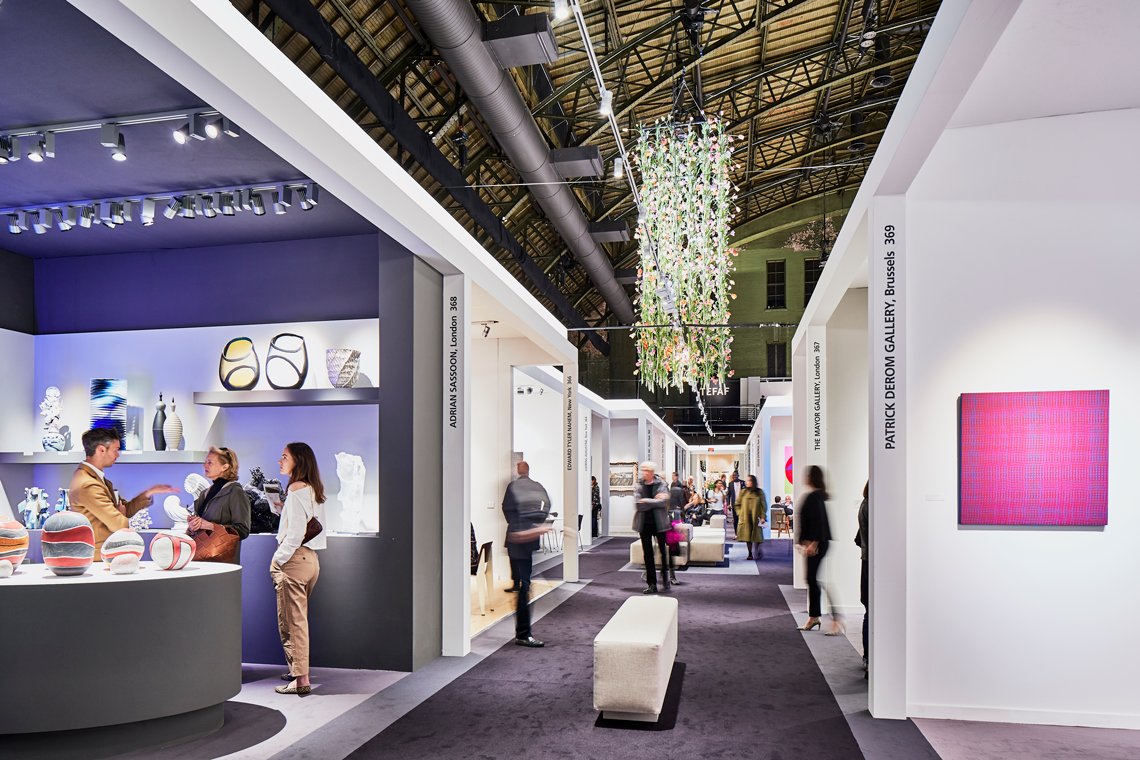 TEFAF New York. Photography by Mark Niedermann
New York Launches First-Ever Art Week with 350 Galleries Showing in Four Fairs
By Benjamin Genocchio
No less than 350 galleries from more than 2 dozen countries will be showing art in New York in the coming days, as part of the city's first ever designated New York Art Week. Notwithstanding the fact that it is art week every week in New York, more or less, with close to 1000 galleries spread between the 5 boroughs, the occasion is marked by the coalescence of 4 art fairs in the city between May 4–10: TEFAF at the uptown Park Avenue Armory, NADA way downtown, Independent in Tribeca, and finally, Future Fair in Chelsea, the city's traditional gallery district.
What you need to know when planning a visit to one or more of the fairs is first and foremost to keep a bottle of water handy, wear comfortable shoes always, and never ever pay list price. Galleries pay a premium to show at fairs and therefore tend to aggressively price items for sale, which in turn creates an opportunity to get a better deal during the later days of the fair if and when works remain unsold. Supply and demand rules the art world like anywhere else, so if a work is not sold on an opening day, then there is a good chance you can save yourself a bit of money bargaining.
Below is a brief outline for those looking to refresh their home walls for Spring. Each fair has its own specific focus and price point, and there is something for everyone's budget. Pro tip: Take pictures of the proposed placement of an intended purchase as art, like design, is personal in taste and frequently about the relationships it creates with everything else in a room. There is also some design integrated into these fairs with a handful of the top end design dealers presenting work alongside art dealers.
TEFAF New York May 5–10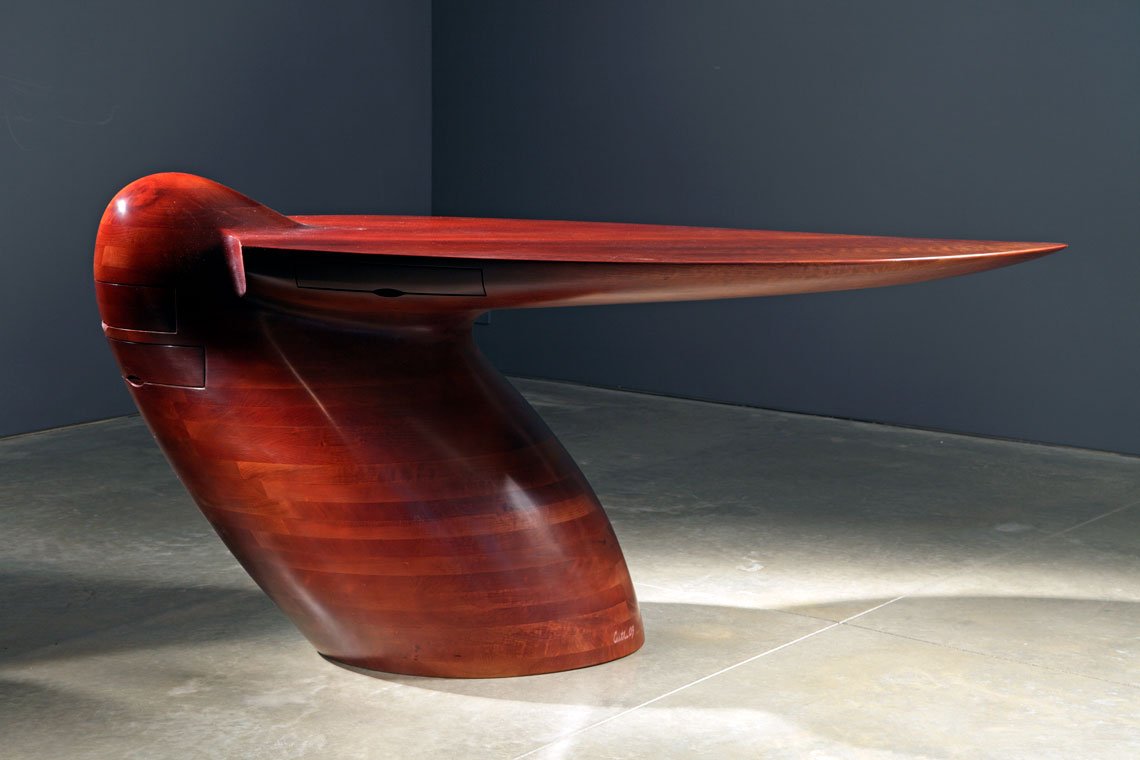 Wendell Castle, Flow Desk, 2009. Stained Cherry, 86.4 x 165 x 67 cm (34 x 65 x 26.5 in). Image courtesy of Friedman Benda. Friedman Benda will exhibit Flow Desk by Wendell Castle. His innovative approach to creation introduced new modes of perceiving, conceptualizing, and producing furniture, establishing him as one of the fathers of the American studio furniture movement.



Left:

Kehinde Wiley, Barthélémy Senghor, 2021. Bronze, 54 x 32 x 21 cm (21.3 x 12.6 x 8.3 in). Image courtesy of Sean Kelly. Sean Kelly will present a recent work by Kehinde Wiley. The artist engages the signs and visual rhetoric of the heroic, powerful, majestic, and sublime in his representation of black and brown men found throughout the world. Right: Richard Diebenkorn, Ocean Park #23, 1969. Oil and charcoal on canvas, 236.2 x 205.7 cm (93 x 81 in). Image

courtesy

of Berggruen Gallery. Structured yet lyrical, Ocean Park #23 boasts dissecting planes of aqua, ochre, and viridian. The 1969 canvas is exemplary of the kind of work Diebenkorn was making in Santa Monica at the time.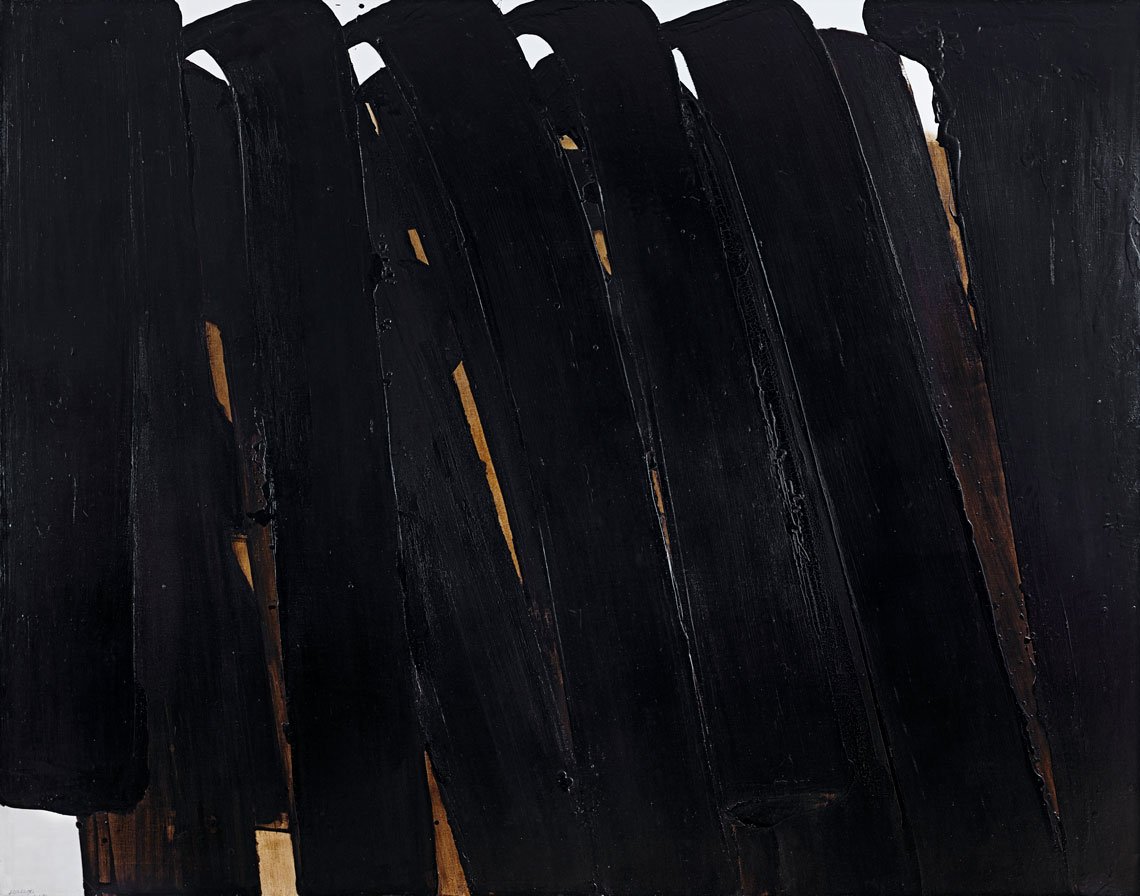 Pierre Soulages, Peinture, 1974. Oil on canvas, 202 x 256 cm (79.5 x 100.8 in). Image courtesy of Application-Prazan. Applicat-Prazan will exhibit an oil on canvas painting by French artist Pierre Soulages known for his abstract works.
TEFAF (The European Fine Art Fair) has not held an actual fair in New York since 2019 and its return to the city is something of a special occasion for art lovers, especially as it attracts a prestigious roster of international dealers showing pretty much everything from art and design to jewelry. 91 top-level galleries will present their wares at the Park Avenue Armory including James Mayor Gallery from London, Didier Aaron from Paris, Hostler Burrows from New York, Friedman Benda from New York and Gallery Hyundai from Seoul, as well as many other major galleries.
Location: Park Avenue Armory, 643 Park Avenue
Tickets: $55
Hours: Friday, May 6; Saturday, May 7; Monday, May 9 (12-8pm); Sunday, May 8; Tuesday, May 10 (12–6pm)
Invitation VIP Preview: Thursday, May 5 (1–8pm)
tefaf.com/fairs/tefaf-new-york-spring
Independent Art Fair May 5–8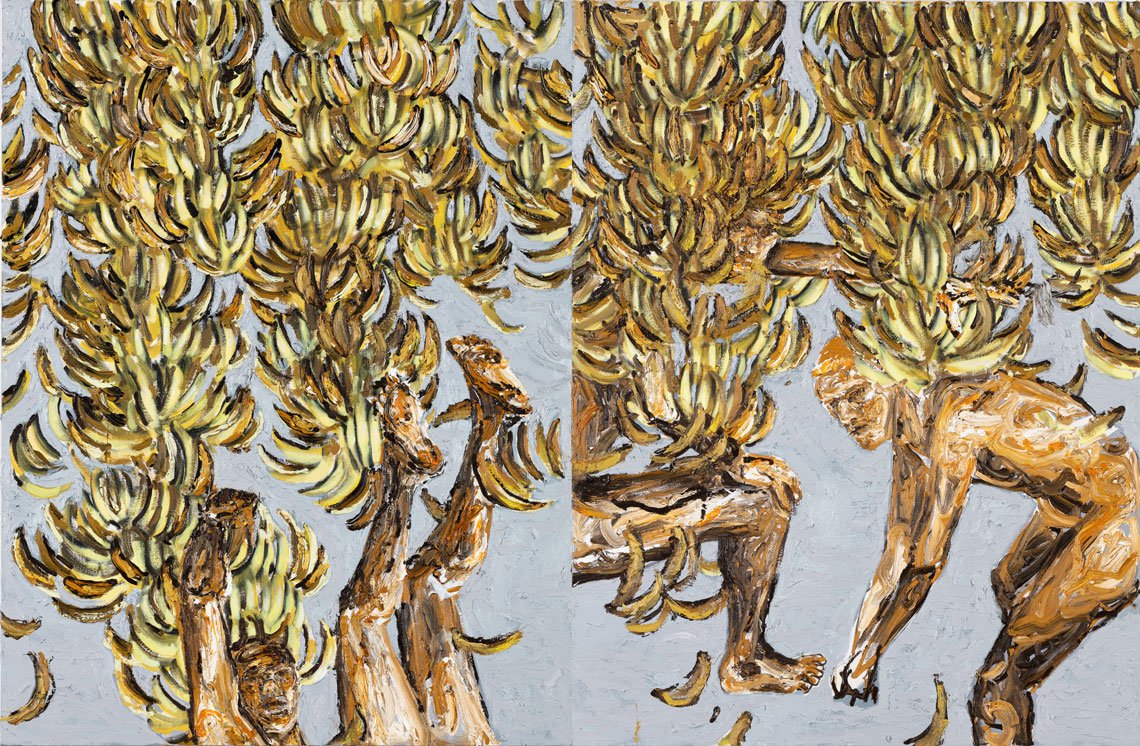 Vinicius Gerheim, Queda do Pé de Pencas, 2022. Oil on canvas, 66 ⅞ x 51 ⅛ x 1 ⅜ inches. Courtesy of the artist, A Gentil Carioca, and Independent New York.

This invitation-only New York fair, run by dealers, for dealers, is now in its 13th year and returns to an old venue it has used in years past — Spring Studios in Tribeca, a light-filled but somewhat inaccessible building at the entrance to the Holland Tunnel. Here you will find 66 exhibitors showing strenuously hip, fashionable contemporary art, the genre for which the fair prides itself and collectors compete to own. It's the usual suspects here, including Canada, Karma, Peres Projects, Marianne Boesky but with some fresh faces such as Kasmin Gallery from New York.
Location: Spring Studios, 50 Varick Street Tribeca
Tickets: $60
Hours: Friday, May 6 and Saturday, May 7 (12–7pm); Sunday, May 8 (12–6pm)
Invitation VIP Preview: Thursday, May 5 (11–8pm)
NADA New York May 5–8



Left:

Jacqueline de Jong, Happy Nights of Dolwen de Bretagne, 2017. Right: Mariana Murcia, Shareholders, 2017. 12 Cardboard boxes, golden vinyl, 151 x 12.5 inches. Edition 1 of 3. Images courtesy of New Art Dealers Alliance (NADA). The NADA Collection, initiated in 2017, directly supports NADA's constituency of galleries and alternative spaces by purchasing works, and reflects the diverse range of artists that exhibit with NADA galleries.

In addition to membership, fairs, and programming; the NADA Collection is an integral component to our mission as the definitive non-profit organization dedicated to the cultivation, support, and advancement of new and relevant voices in contemporary art.



Fresh finds aboud at NADA New York, organized by the New Art Dealers Alliance for its member galleries. This year's show, the 8th, and the first staged in the city since 2018, has 120 galleries and organizations participating from 18 countries looking to sell art to appreciative New Yorkers. This fair is known for its affordability and no frills and so everything is for sale at reasonable prices— there is even a gallery from Kyiv, the press release states, without name, that no doubt could use a little support.
Location: Pier 36, 299 South Street
Tickets: $55
Hours: Thursday, May 5 (4–8pm); Friday, May 6 through Saturday, May 7 (11–7pm); Sunday, May 8 (11–5pm)
Invitation VIP Preview: Thursday, May 5 (10–4pm)
Future Fair May 4–7



Left:

Marjolijn de Wit, Untitled #3, 2020. Gouache and collage on paper, 11.6 x 8.2 in. Edition of 6. Courtesy of the artist and Asya Geisberg Gallery (New York, NY, United States). Right: April Bey, Hitarget Venus (Red). Ghanaian Hitarget Chinese fabric sewn into resin on panel with acrylic paint, 40 x 36 in. Courtesy of the artist and TERN Gallery (Nassau, The Bahamas).
Back for its second year, which is a good sign, Future Fair is a small, ambitious but important addition to the New York fair landscape in that it provides emerging dealers with an affordable space to present their young and upcoming artists to the New York market. Chelsea is a good location for these plucky newcomers with 50 galleries from a dozen countries participating, including Duran and Marshall from Montreal.
Location: 535 West 28th Street
Tickets: $39
Hours: Thursday, May 5 and Friday, May 6 (12–7pm); Saturday, May 7 (12–6pm)
Invitation VIP Preview: Wednesday, May 4 (4–8pm)