Refined & Relaxed: Brown Jordan Continues to Set the Standard for Luxury Outdoor Furniture
Brown Jordan Continues to Set the Standard for Luxury Outdoor Furniture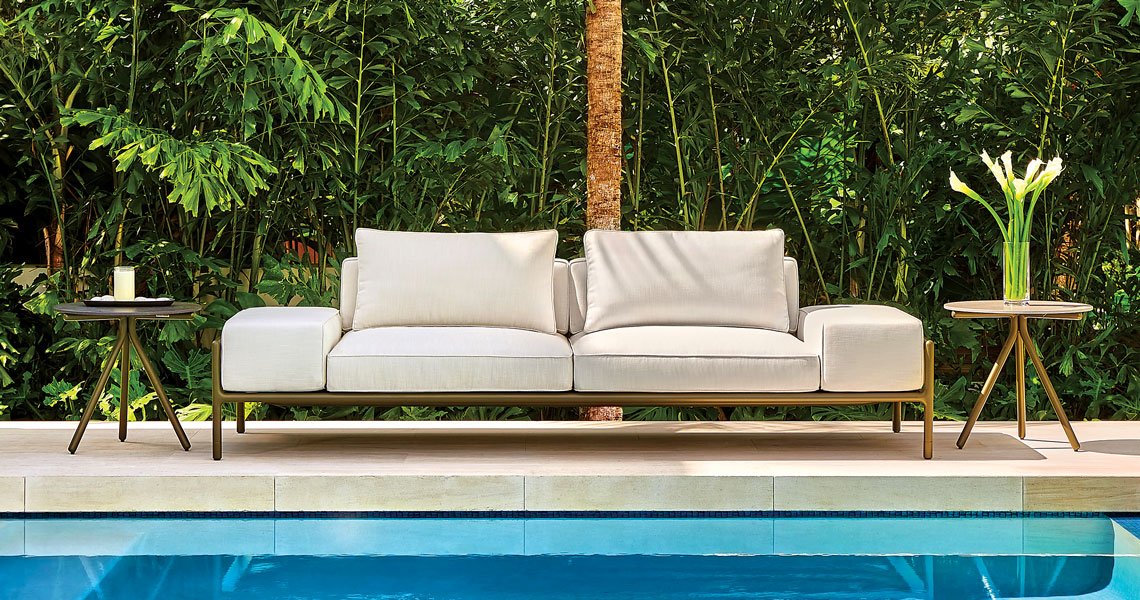 The Moto Sofa is an instant icon in outdoor luxury seating. Its handsome low profile aluminum frame is fabricated with cast joints and custom extrusions to showcase broad sweeping lines. The Moto Sofa sets itself apart with its oversized ultra-plush tailored cushions adding maximum comfort and designer style. Flanking the sofa is the Oscar End Table. Designed in collaboration with Ann Marie Vering, the Oscar End Table's handsome frame and angled legs support a Dekton Ultra tabletop.

Brown Jordan is launching a new showroom on the 3rd floor of the New York Design Center, with a custom-built display space opening October 31. Started in 1945 in California and today based in Florida, Brown Jordan has always set the standard in luxurious outdoor furniture and designed living spaces with simple, beautiful and relaxed contemporary furniture that is timeless and, very importantly, durable.
The brand's iconic designs have lent their refined-yet-relaxed aesthetic to spaces in 5-star hotels, award-winning restaurants, and numerous residential projects. Even the White House in Washington D.C. has Brown Jordan furniture in the outdoor spaces. "This is a wonderful American business legacy story," says Jason Weisenfeld, speaking on behalf of Brown Jordan. "We have been making furniture for America and Americans for over 75 years."



Left:

A free-flowing frame design and statement rope details define the Walter Lamb Aluminum Rocking Chair. Reissued in celebration of Brown Jordan's 75th anniversary, the Walter Lamb Aluminum highlights the original designs from Walter Lamb Bronze reimagined with modern and elevated materials to withstand the elements. The Walter Lamb Aluminum Rocking Chair's low seating makes it the perfect poolside or seating statement. Right: Inviting moments of quiet repose, our Still collection is simplicity itself. Crafted of strong, lightweight aluminum with a smooth, powder-coated finish that stands up to the elements, the Still Arm Chair is ideal when combined with the Still Collection's loose cushion ottoman. A sturdy powder-coated framework makes this collection sustainable against weather elements.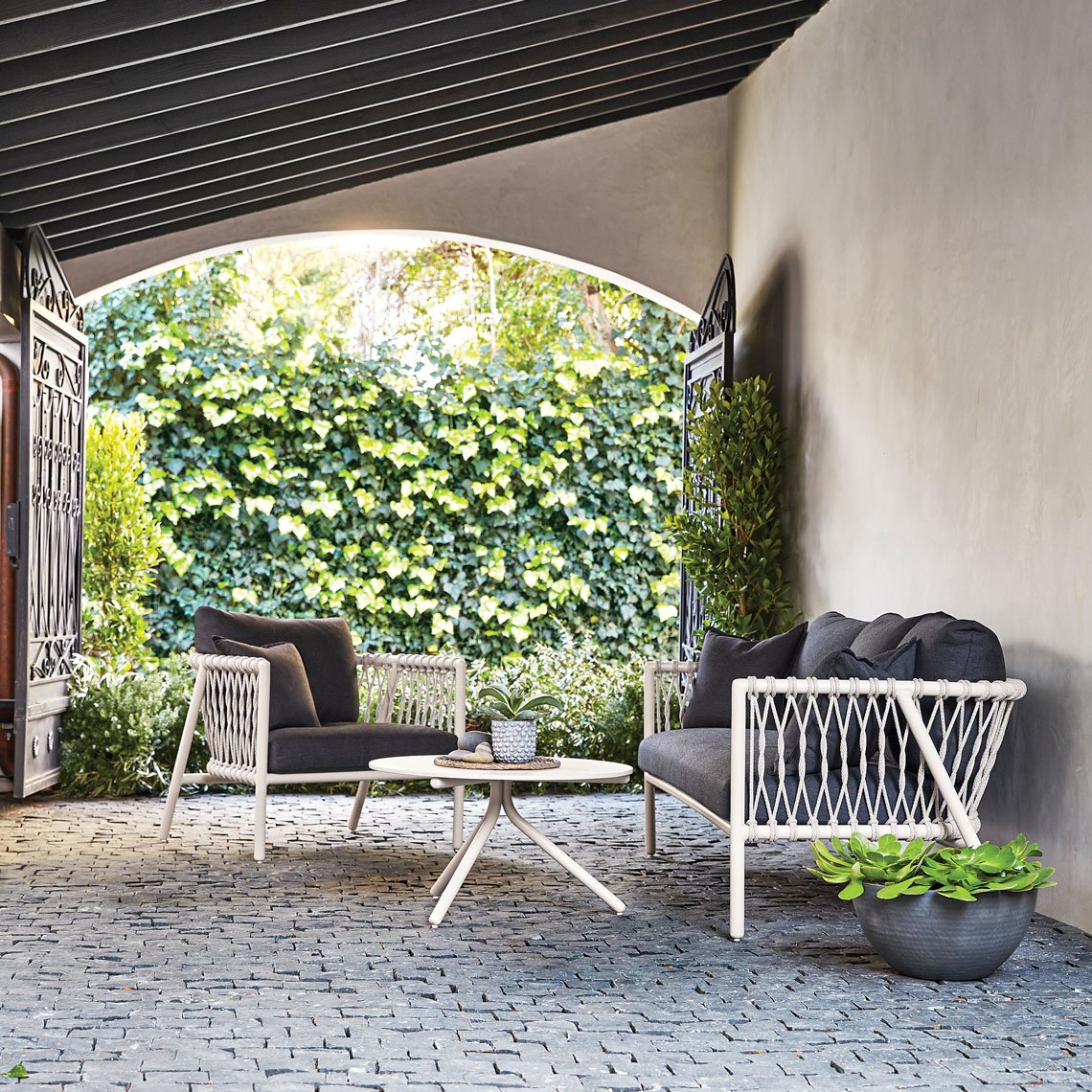 Oscar, a collection designed in collaboration with Ann Marie Vering, offers a sophisticated indoor-outdoor aesthetic, and pays homage to the brand's beginnings in 1945, through its materiality, innovation and craftsmanship.
| | |
| --- | --- |
| | |
| | Timeless Neoclassic details highlight Venetian's refined silhouette. The x-back and cross-stretcher are framed by elegantly scaled rectangular lines, including a subtly flared and contoured back. Gracious spiral volute details at the end of the arms, architectural banding details on the legs, and the cross-stretcher are proportionately placed to enhance the overall balance. Venetian easily accents eclectic living scapes that require a more formal design presence. |
Weisenfeld says their expansive NYDC showroom will allow them to better connect with their current clientele and present several new collections alongside their classic design in ways that they might not have seen before. The brand is dramatically and radically expanding its offerings of outdoor furniture and, Weisenfeld says, "multiple new collections are coming next year in collaboration with
well-known designers."
The use of innovative design and new materials remains at the core of everything Brown Jordan does with new collections that include furniture featuring luxury outdoor leathers, specifically engineered to withstand heat, sun, rain and snow. "This is real leather," Wiesenfeld says. Brown Jordan has also been experimenting with outdoor velvet for some of its products. "We want to remain at the forefront of innovation," he says.
These new materials also bring an elevated sense of luxury to Brown Jordan's products. "Our products are increasingly used indoors today, so we need to be mindful of that. But our focus continues to be on making the very best, highest quality furniture for the indoor and outdoor lifestyle," Weisenfeld says.