This Week's Events: MAISON & OBJET, Paris Design Week, La Biennale Paris, Mexico Modern, Medievel Manuscripts, Quilts + More
Courtesy, MAISON & OBJET, Paris.
DESIGN SHOWS
Brussels Design September
September 5-September 30th, 2017
Throughout Brussels
http://www.designseptember.be/about-uk.html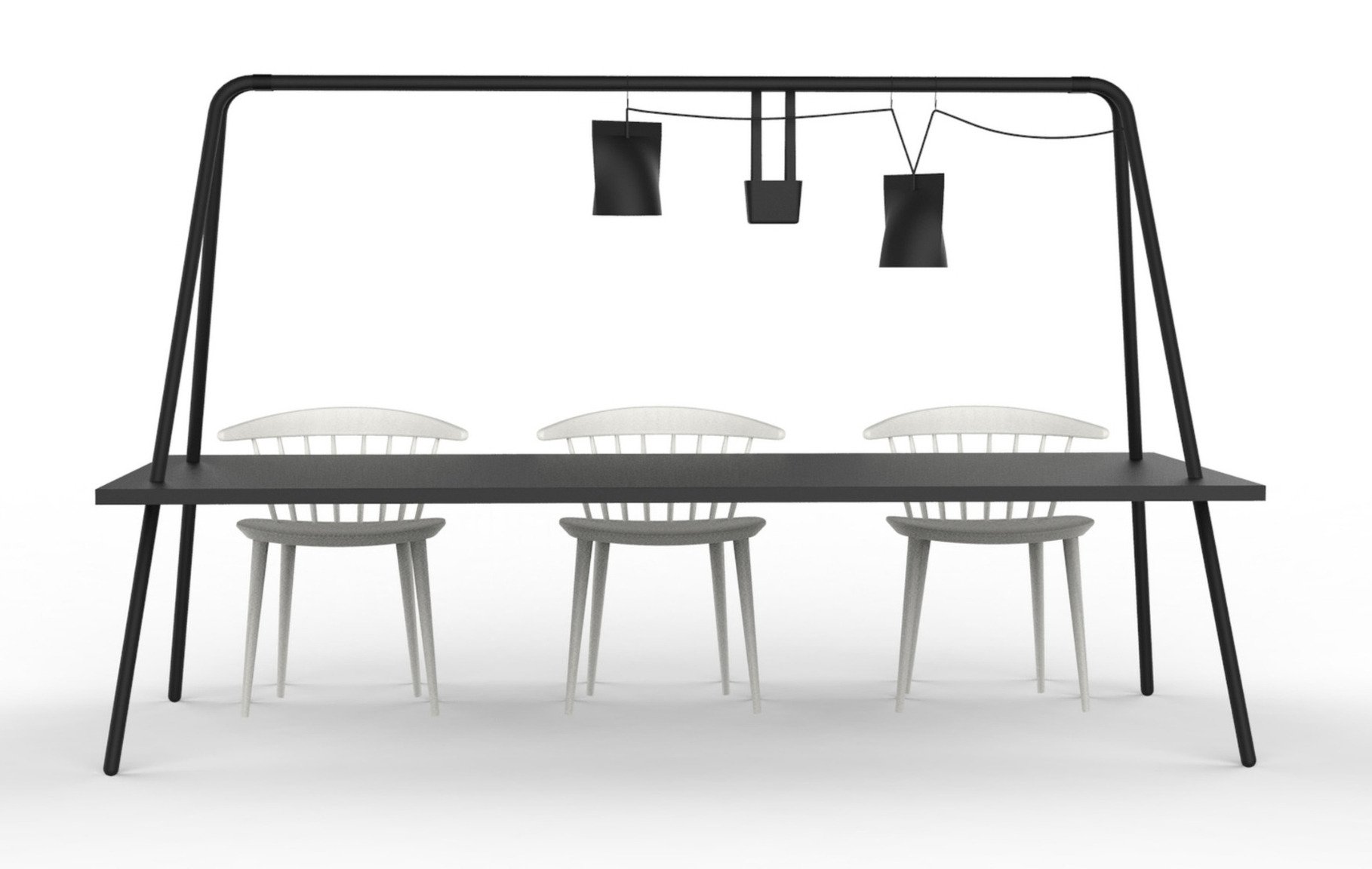 Prague House BDS © Prague House. Courtesy Brussels Design September.
With more than 100 citywide events, it's a good thing Brussels Design September lasts for a month. During September, design enthusiasts will have access to a smorgasbord of cultural and commercial events throughout Brussels including exhibitions, conferences, open houses, and tours. Visitors will also be able to happen upon pop-up galleries, stores, shops, workshops, and cultural spaces. And that's not all: designers, architects, and enthusiasts will also be able to attend Commerce Design Brussels and Brussels Design Market. It's design overload in the best possible way.
Highlights of the month include exhibitions of renowned designers held in iconic locations throughout the city; FabLabs, which brings focus on products made with materials exclusively from Brussels; an Arts & Crafts jewelry tour of more than twenty workshops; Brussels Design Market, which, with more than 100 exhibitors celebrates its fifteenth year with special associated programs including exposure to the capital's vintage stores specializing in twentieth-century design; and a route that takes visitors throughout the city to see the interior spaces of designers competing for the Commerce Design Award.
Picnic By Design
September 6, 2017, 6-9 pm
Rooftop @Stage48
605 W 48th St., NYC
https://diffa.org/picnicbydesign
Picnic By Design is DIFFA's National's summer celebration that highlights design, food and fun for a worthy cause, bringing together designers, manufacturers and artists whose work is enjoyed, celebrated, and bid on by DIFFA supporters. Funds raised supports DIFFA's grant making efforts to help nonprofit organizations across the country combating HIV/AIDS. Guests are invited to sip cocktails and wine while savoring picnic fare and bidding to win one-of-a-kind designer picnic baskets.DIFFA: Design Industries Foundation Fighting AIDS raises awareness and grants funds to organizations that provide treatment, direct care services, preventive education programs and advocacy for individuals impacted by HIV/AIDS.
MAISON & OBJET, Paris
September 8-12, 2017
Paris, France
http://www.maison-objet.com/en/paris
Caption: © Fillioux & Fillioux / Anne-Emmanuelle Thion.
MAISON is interior decoration. OBJET is concept and retail. INFLUENCE is luxury, design and architecture. MAISON&OBJET is the major event for professionals working in the art of living in all its rich and varied expressions. Decoding emerging trends and identifying new and innovative ideas, the lifestyle show brings together decoration, design, furniture, accessories, textiles, fragrances, tableware, etc. This extraordinary diversity is in line with the varied expectations of global markets. It's the intersection of business and creativity, providing solutions to visitors from around the world in search of unique experiences and inspiration.
Innovative show programs include five to six lectures a day on advanced solutions for interior design and consumer interest; new product installations; "Inspiration 2017" focuses on the latest trends: this year it's "Comfort Zone"; awards; and, this year M&O introduces MOM: MAISON & OBJET AND MORE, the new digital platform where exhibitors present their collections online and visitors can make appointments to meet with them at the show.
Paris Design Week
September 8-16, 2017
Paris Design Week
September 8-16, 2017
Paris, France
http://www.maison-objet.com/en/paris-design-week
Courtesy Paris Design Week.
Each September during PARIS DESIGN WEEK, the City of Light is abuzz with events honoring design and contemporary craft. Fast becoming the definitive cultural counterpoint that is raising the bar for design weeks across the world, and overlapping the M&O PARIS September show, PDW unites the French and an increasingly international design community that become immersed in promenades, cocktails, and exhibitions, culminating in the celebration of emerging talents at Now! Le Off.
PARIS DESIGN WEEK is open to all those who share a love of design—from the enthusiast to professional. Participants can learn and connect through daily conferences and a series of meet-ups and events that bring together more than 200 participating venues throughout the city, including boutiques, galleries, workshops, showrooms, restaurants, museums, and other cultural institutions. To make planning easier, PDW is offering an app that includes the full program.
La Biennale Paris
11-17 September, 2017
Grand Palais, Paris
https://www.biennale-paris.com/en
Courtesy La Biennale Paris.
This year marks a turning point for the Biennale des Antiquaires, which now becomes an annual event with a new name: La Biennale Paris. Thus the fair confirms its commitment to renewal and development, adopting a shorter, more dynamic format, while offering two potential weekends to French and international collectors and professionals.
This year the Paris Biennial will host more than 95 exhibitors. In its efforts to uphold the quality of material offered at the fair, new standards of excellence have been instituted, the level of which only the Paris Biennial will uphold. In its effort to bring the collector back to the center of the program, a special exhibition will pay tribute to Jean Paul Barbier-Mueller. It will be a unique opportunity to bring together the collections of four generations of great collectors within the opulent setting of the Grand Palais. The fair opens the evening of September 10th with a preview vernissage.
EXHIBITIONS AND EVENTS
Within Genres
Through August 19, 2018
Pérez Art Museum
Miami, FL
Though the Pérez Art Museum's collection focuses on modern and contemporary material, the museum recognizes the historic connections between the art of today and the art of the past. With that in mind, Within Genres is organized around the genres in Western painting and the traditional hierarchy of genres that developed out of the Renaissance period and was promoted within European art academies up through the nineteenth century. Explored in the exhibition are the themes of Still Life, Landscape, Scenes of Everyday Life, Portraiture, and History Painting. Each section provides a point of "dialogue" with contemporary artwork, focusing on painting but including photography, video, and installation work.
War and Pieced:
The Annette Gero Collection of American Quilts from Military Fabrics
September 6, 2017-January 7, 2018
American Folk Art Museum, NYC
War and Pieced is the first exhibition in the United States to showcase the spectacularly complex geometric quilts made exclusively by men using richly dyed wools derived from British military and dress uniforms. Once termed "soldiers' quilts" or "convalescent quilts," the pieced textiles are most closely associated with the Crimean War as well as conflicts in India, South Africa, and other troubled regions of the British Empire during the nineteenth century. The exhibition further relates these military quilts to an earlier technique of pictorial inlaid or intarsia quilts, made with felted wools during the Prussian and Napoleonic wars beginning in the mid-eighteenth century.
The quilts are drawn primarily from the unparalleled collection of internationally acclaimed quilt authority Dr. Annette Gero, with additional examples from public and private collections, many never before on view.
Mexico Modern:
Art, Commerce, and Cultural Exchange, 1920-1945
September 11, 2017-January 1, 2018
Harry Ransom Center
University of Texas at Austin
Chronicling two decades of cultural exchange between Mexico and the United States, Mexico Modern showcases modern Mexican art and design and documents the ways — through exhibitions, books and articles — this art was broadcast to new audiences, primarily in the United States. The popularity and prestige of Mexican art throughout the 1920s and 1930s was the direct result of a dynamic exchange between Mexico and the United States, where New York, Chicago and Los Angeles served as epicenters of cultural activism. The importance of the transnational networks of individuals and institutions that sought, championed, and interpreted many great, often radically new works of art is shown in more than 200 items including paintings, photographs, jewelry, and decorative arts.
Making the Medieval English Manuscript:
The Takamiya Collection
Through December 10, 2017
Yale University Beinecke Library
New Haven, CT
http://beinecke.library.yale.edu
The Beinekie Library has added to its permanent holdings the most impressive collection of medieval English manuscripts that had been in private hands, the Takamiya Collection. Making the Medieval Manuscript celebrates this union and utilizes works from the two resources, with works from the Takamiya Collection on view for the first time in an exhibition within the United States. Notes curator Raymond Clemes, "Held privately in Japan, the collection had been largely unstudied in the West . . . and significantly contributes to medieval scholarship at Yale University and elsewhere." The material is part of a building-wide exhibition.
Aneta Regel: Second Nature
September 6-29, 2017
Jason Jacques Gallery
29 E. 73rd Street, NYC
http://www.jasonjacques.com/gallery
Jason Jaques Gallery will be the venue for Aneta Regel's first solo exhibition in the Unites States. Second Nature will showcase her most recent work, hybrid forms of animal and organic inspiration. Says gallery principal Jason Jacques of the Polish native's work, "Aneta pushes the boundaries of the ceramic medium, using clay and color to evoke sensuous objects that are layered in transformation." More than three dozen examples of Regel's current ceramic works, each evoking quasi-botanic, animalesque forms, will be on view and available for sale.