What 25 Years in the Design Business Working Alongside Legendary Dealer Barry Friedman Has Taught Marc Benda
What 25 Years in the Design Business Working Alongside Legendary Dealer Barry Friedman Has Taught Marc Benda
Incollect Magazine sat down with the prominent design dealer Marc Benda to discuss his thoughts on the evolution of the design market over the past twenty-five years of business and what in his opinion the future might look like.



Left:

Ini Archibong (American, b. 1983), Manna Chandelier, 2021. Glass, brass, 72.5 x 51.25 x 51.25 inches; 184 x 130 x 130 cm. Photography by Andreas Zimmermann. Courtesy of Friedman Benda and the artist. Right:

Mark Brazier-Jones

(New Zealand, b.1956), Rococo Chandelier, c. 1988. Welded steel, 57.75 x 40.75 x 40.75 inches; 146.7 x 103.5 x 103.5 cm. Unique. Photography by Daniel Kukla. Courtesy of Friedman Benda and the artist.
What do you specialize in as a dealer?
Marc Benda: Friedman Benda is a design gallery representing contemporary artists, architects and designers. Our main thrust is to build a comprehensive program representing voices from different geographies, different identities, and multiple generations. We also like to show historical design when relevant to contemporary currents, to reopen historical dialogues from a contemporary point of view, or to contextualize work both by young and established designers.
What is selling at the moment and how do you see that as a reflection of life in 2022?
Marc Benda: The field has opened up tremendously. What is selling obviously cannot be listed in a monolithic summary. Rather, there are broad trends that have been there before, but have become more nuanced; there is a strong market focus on the very top end, French and mid century modern in particular. There is also an enormous demand at the moment for contemporary makers who deal with questions of identity, and narrative-based creations, similar as in the visual arts market and reflecting broader societal and generational changes at the moment. The volume of new projects is coupled with a more nuanced demand for contemporary design to take over in the domestic sphere, to lead the conversation about a project.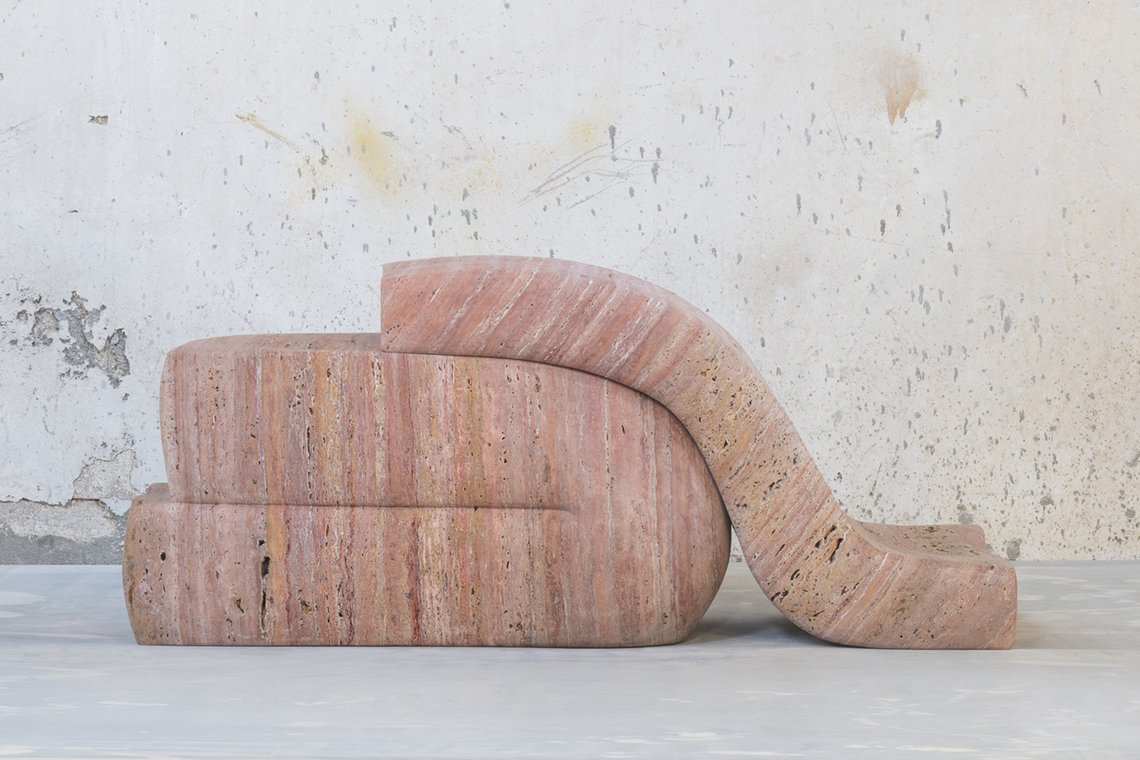 Najla El Zein (Lebanese, French b. 1983), Seduction, Pair 06, 2019. Iranian red travertine, 27.5 x 62.5 x 18.75 inches; 70 x 159 x 47.5 cm. Edition of 8. Photography by Damien Arlettaz. Courtesy of Friedman Benda and the artist.
| | |
| --- | --- |
| | |
| | Tom Dixon (British, b. 1959), Regal Chair, c. 1985. Welded sheet steel and scrap metal, 42.25 x 22 x 18.5 inches; 107.3 x 55.9 x 47 cm. Unique. Photography by Daniel Kukla. Courtesy of Friedman Benda and the artist. |
How is that different in your experience from twenty years ago?
Marc Benda: The field was much smaller. When I started working in this field twenty-five years ago, in the 1990s, the prevailing taste was 17th- and 18th-century French, and collecting contemporary design was a very niche market. Contemporary design was most frequently included in a collection with a singular isolated work by an established name like Marc Newson or say Ron Arad as a sort of accent or anecdotal intervention into an otherwise distinct and quite different interior. Designers also took a lot less license in exploring personal narratives and were usually working in parallel to the current or dominant overarching dialogues in the arts, rather than as part of it. There has been much more integration in the last few decades, a crossover between art and design. The designers active today have broader points of view than they did then and come from all over the world, bringing new ideas as well.
There were many collectors twenty years ago who investigated specific historical periods and generally the older generations were more scholarly in their approaches to collecting design, while posing fewer questions beyond the importance of each discrete object. There is a much greater volume of strong artworks being made today, whereas back then only a handful of major figures stood against the weight of history. Today, design history is one foundation to stand on for a talented designer but there is also much more disruption of the historical trajectory of design through new processes, material research and the inclusion of new narratives as mentioned above.



Faye Toogood

(British, b. 1977), Roly-Poly Chair / Water, 2016. Lithium-barium crystal, 24 x 33.5 x 23.25 inches; 61 x 85 x 59 cm. Edition of 8. Photography by Angus Mill. Courtesy of Friedman Benda and the artist.



Who or what are you really excited about right now?
Marc Benda: I am very excited that questions of identity and narratives of revisiting history have finally opened up in our field. Our solo with Samuel Ross in Miami was a manifestation of it with a new body of work on the experience of displacement and of living in diaspora. Design objects and designers are freer now to tell stories, to be narrative-driven as opposed to simply being about materials and process-based. Today designers are creating objects that reflect more their inner landscape rather than exterior, practical considerations. At the same time, a lot of fine artists have rediscovered craft and so there is greater fluidity between both worlds which has, in turn, created a vast, exciting new space of shared creativity.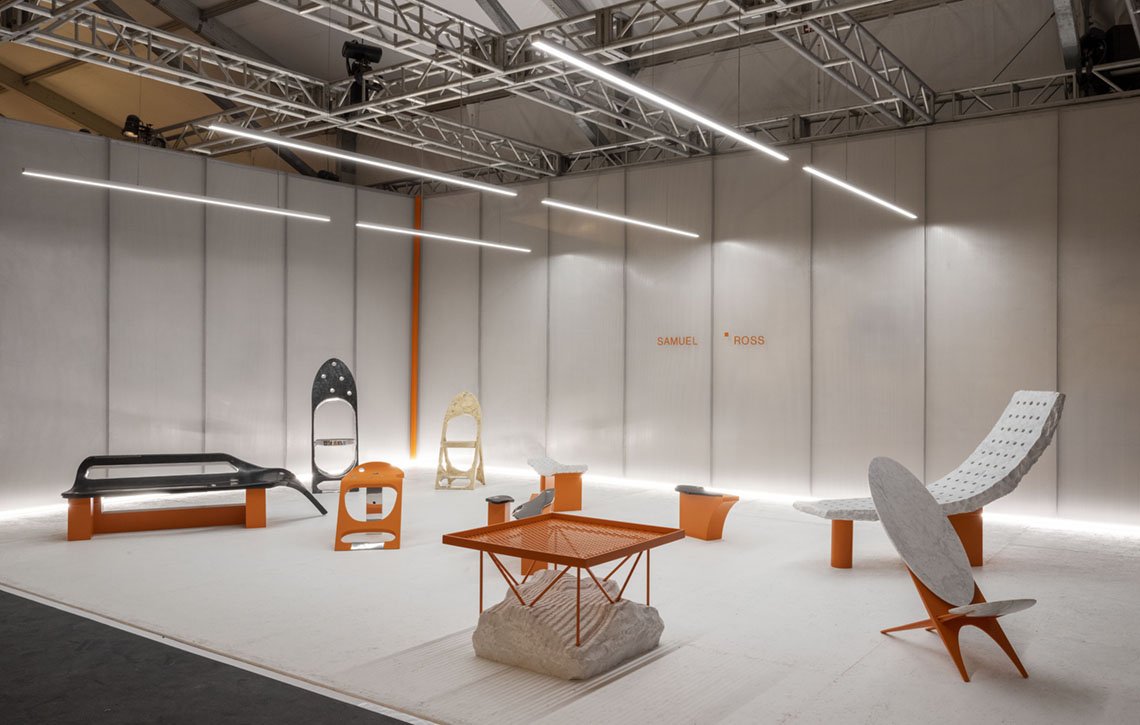 Samuel Ross, Design Miami, 2021. Photography by Oriol Tarridas. Courtesy of Friedman Benda and the artist.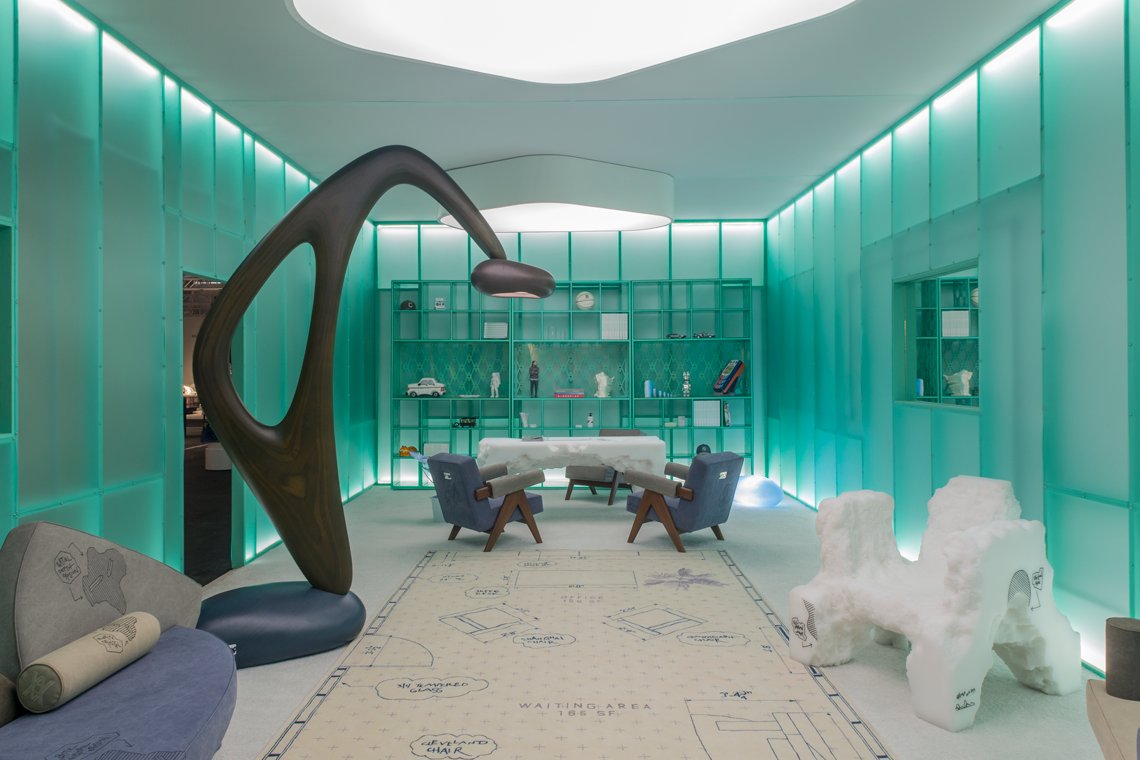 Daniel Arsham, Design Miami, 2019. Photography by Daniel Kukla. Courtesy of Friedman Benda and the artist.

| | |
| --- | --- |
| | |
| Chris Schanck (American, b. 1975), Bank Street Witches (after Francisco de Goya), 2021. Wood, resin, steel, 26.5 x 22 x 12 inches; 67 x 56 x 31 cm. Photography by Clare Gatto. Courtesy of Friedman Benda and the artist. | |
What geographical and generational changes have you seen both in creator and buyer demographics in the last twenty years?
Marc Benda: Buyer demographics have shifted dramatically. Perhaps five years ago, most of our buyers were older than 50 years old. Today, many are in their 20s and 30s. Every generation includes a group that collects creativity of their own generation, objects made by living artists. In my experience that group is larger than it has ever been before. Clients also trust their own taste and increasingly objects are generated on demand, not supply, in the contemporary sphere. We see more total environments created by designers and architects out of contemporary voices.
We have made a huge effort in exploring a wider geography in terms of the creators working today and we currently show artists or studios from five continents. There's also an explosion of young talent emerging over the past twenty years, which often comes in waves related to key schools (in the 2000s from Eindhoven and RCA London; in the 2010s from RISD and Cranbrook) and so that is changing and expanding options. Africa, Asia, and Latin America have emerged as a source of inspiring new designers. Today the market is much more geographically diverse for designers and collectors — so many more narratives and stories are coming into the field. It is incredibly exciting.
Auctions for design objects have been achieving a greater audience and headline prices. Are auctions and by extension the investors they attract good for the design market going forward?
Marc Benda: I think auctions bring visibility aside from institutional and gallery exhibitions and are a way to let the market decide on what is sought after and what is not. However, as with so much, timing is everything. The same object can die one season and be a star the following, the deciding factors can often be marginally different. In general, it is our experience that some collectors are looking for the imprimatur and recognition that a publicly achieved price will bring. It adds liquidity and a degree of transparency to a market that is otherwise completely in the private sphere. Moreover, the auction design market tends to be laser-focused on a few creators and periods and as a consequence, the vast bulk of creators and objects are underappreciated at auction which is not a true or accurate representation of other forms of value or importance.
Where is there value still to be found in the design market today?
Marc Benda: In terms of financial value, I would not want to comment on this whether it be in the visual arts or design. There are many people active in the market today who have distance and the smarts to identify the best voices who may be relevant in the future. As a dealer, I am probably too close to the people I represent to answer this question in a way that doesn't reflect my existing biases.
| | |
| --- | --- |
| | |
| | Joris Laarman (Dutch, b. 1979), Maker Chair (Mesh), 2014. Magnesium, 32 x 23.75 x 25.5 inches; 81 x 60 x 65 cm. Edition of 16. Courtesy of Friedman Benda and the artist. |
One way of finding value is in following younger talent which you believe will grow to be a big voice over time. The market tends to react in stages as an artist or designer shows consistency and growth in realizing their vision. Another is the scholarly route. Too much of design history is still not studied properly enough today and we find truly important practices, sometimes seminal masterpieces will fly under the radar because there is no spotlight on them at the time they become available.
Our recent show, "Accidents Will Happen: Creative Salvage 1981– 1991," is a good example of revisiting a period (London 1980s) that was of seminal importance for design history with critical relevance to contemporary making. The protagonists include several key figures (Ron Arad, Tom Dixon to name two of several) who went on to find global fame and some of the artworks created during this time have become iconic and part of the history books. They are rare to find and coveted by a group of formidable collectors. However, the works from this period have so far not appreciated in value on the open market, and this is something we set out to change through our exhibition, the first exhibition in 30 years to focus on the period with key artworks, critical writing and exposure to a new clientele.
How do the art and design markets intersect?
Marc Benda: The entire raison d'etre of Friedman Benda was based on the premise that we wanted to represent designers and design works as art galleries pioneered it in the 1990s and early 2000s. We continue to strive towards this goal as we want to offer artists and designers a platform that allows them to communicate narratives informing bodies of work, and not present furniture in a showroom. The art market has long kept a keen eye on design, as well. Many large art galleries represent designers and many prominent artists have been active in the design market. I think you can see this at art fairs and online, in the world of NFTs as well as in galleries.
Misha Kahn (American, b. 1989), Tingle Tangle Mingle Mangle, 2017. Bronze, 53 x 90 x 25 inches; 135 x 230 x 63.5 cm. Edition of 8. Photography by Daniel Kukla. Courtesy of Friedman Benda and the artist.