Winterthur Primer: An English Lady Inspires A Chinese Artist
With her flowing skirts, glinting pearl earrings, and demure blush, Lady Anne Fortescue (née Campbell) is poised before a cluster of trees, a landscape stretching behind her (Fig. 1). The portrait is characteristic of work by Francis Cotes, a mid-eighteenth-century English artist. But this painting in the Winterthur collection is not by his hand; Cotes' original was transformed into a mezzotint by engraver James Watson (ca. 1739–1790), which was published in London and subsequently traveled to Canton, where it inspired a Chinese artist to paint this version of Lady Fortescue in the reverse glass technique, also referred to as églomisé.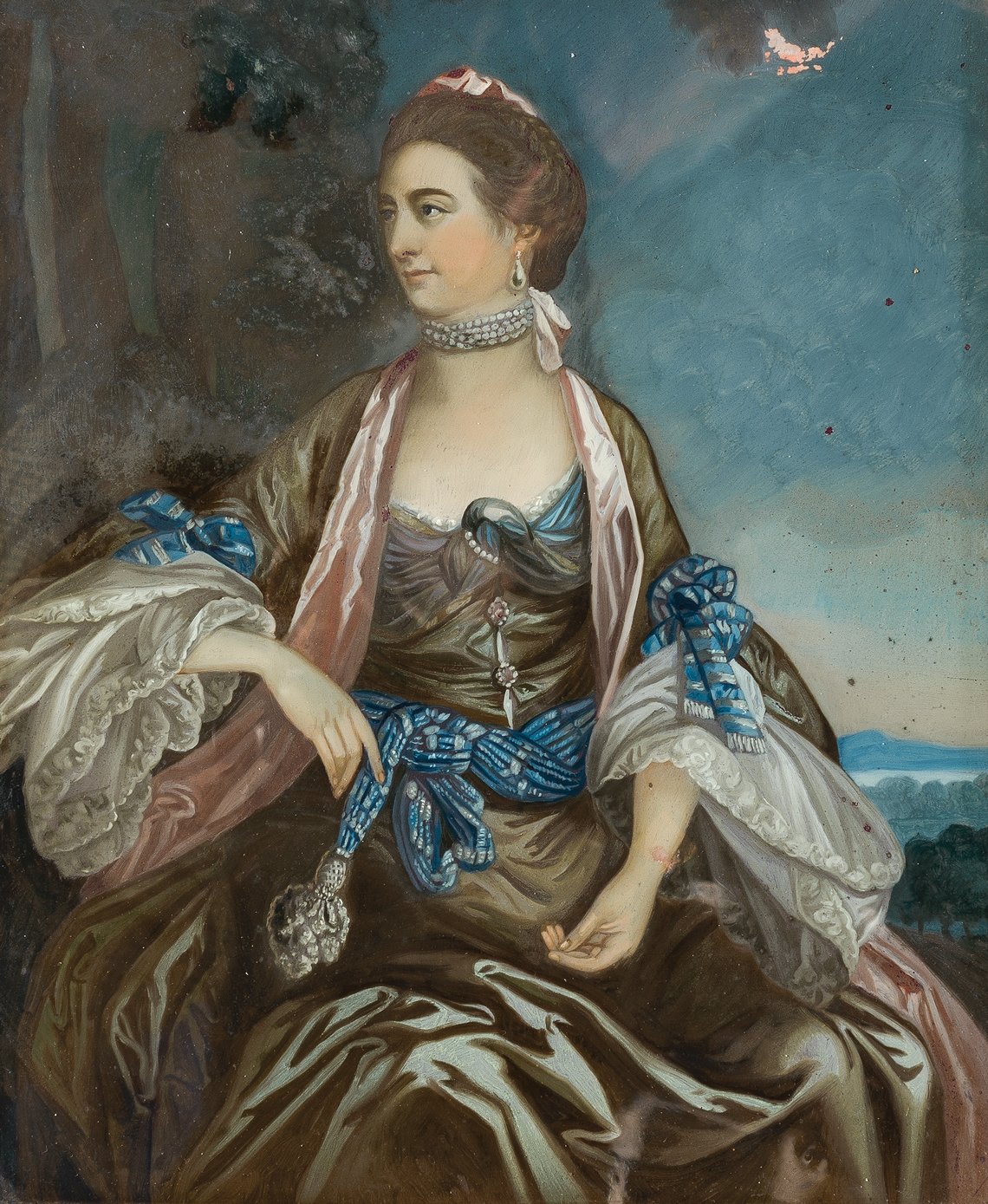 Fig. 1: Unknown artist, after Francis Cotes, Portrait of Lady Anne Fortescue (née Campbell), 1785–1800. China. Oil paint, glass. 12-4/5 x 1-9⁄10 inches. Bequest of Henry Francis du Pont (1956.38.132 A). Courtesy, Winterthur Museum, Garden & Library.
| | |
| --- | --- |
| | |
| | Fig. 2: Unknown artist, after Edward Savage, Liberty, Canton (or Guangzhou) China, 1796. Oil paint, gilt, glass, 23 x 17-1⁄10 inches. Bequest of Henry Francis du Pont (1957.817). Courtesy, Winterthur Museum, Garden & Library. |
Chinese artists first began to make paintings on mirrors and glass following the arrival of Jesuits who brought examples with them. At the beginning of the eighteenth century, Father Giuseppe Castiglione of Milan arrived in China after the Kangxi Emperor, Xuanye, requested the imperial court be supplied with a painter on glass.1 A market for reverse glass painting subsequently developed in Canton, and by the 1770s, Spoilum (active 1785–1810), one of two known painters on glass to sign his work, was creating portraits of ship captains and merchants.2 While Spoilum's portraits are often painted with a gray backdrop, in the third quarter of the eighteenth century, other artists were setting full-length portraits of European visitors, painted in reverse, in a distinctly Chinese landscape, such as that of a Mrs. and Miss Revell, in the Peabody Essex Museum collections. These portraits satisfied an early market for specially commissioned work, but by the 1780s paintings based upon European and American prints were being created for export. Another artist, Fatqua (active 1810–1830), is known to have re-created several prints, including a portrayal of Hebe with Zeus as an Eagle. Oftentimes, the subjects selected were allegorical in nature, from Edward Savage's Liberty (Fig. 2) to representations of a sailor's farewell.
A watercolor in the Victoria and Albert Museum depicts a Chinese reverse glass painter at work, while an original print is mounted above him for reference; by virtue of this technique, the scene was painted in reverse.3 Artists used a layered technique, adding thin washes of color that they then highlighted from the back with white. The Chinese artist responsible for Lady Fortescue's reverse glass painting was working from Watson's mezzotint rather than Cotes' original, which he would not have seen. Rather than recreate the richer tones used by many British artists such as Cotes, Chinese artists of this period who were creating reverse paintings on glass worked in palettes they favored, which gravitated to pastel hues as seen in figure 1.4
Paintings were set in Chinese-made, European-style gilt frames to mimic the effect of the original. The dimensions of paintings typically precisely matched those of the copied print. Lady Fortescue's portrait on glass does in width, although not in height; the trees above her head in the original have been cropped.
While allegorical prints were popular subjects for copies, rarer were portraits like Cotes' Lady Fortescue. Because neither Lady Fortescue nor her family are known to have traveled to China or commissioned the reverse glass portrait, the question arises for whom the painting was created. It was perhaps not the sitter's identity but rather Cotes' elegant portrayal of her, like an allegory of beauty, that was the impetus for the translation into a reverse glass painting.
---
Olivia Armandroff is a first year, Lois F. McNeil Fellow in the Winterthur Program in American Material Culture specializing in print media.
This article was originally published in the Summer 2019 issue of Antiques & Fine Art magazine, a fully digitized version of which is available at www.afamag.com. AFA is affiliated with Incollect.com.
---
1. Graham Child, World Mirrors, 1650–1900 (London: Sotheby's Publications; New York, NY: Distributed in the USA and Canada by Rizzoli International Publications, 1990), 361.
2. Carl L. Crossman, The Decorative Arts of the China Trade: Paintings, Furnishings, and Exotic Curiosities (Woodbridge, Suffolk: Antique Collectors' Club, 1991), 205.
3. Maggie Cao, "Washington in China: A Media History of Reverse Painting on Glass," Common Place: The Journal of Early American Life 15, no.4 (Summer 2015).
4. Cotes' painting of Lady Fortescue has not been located. The portraits of her siblings, including John Hooke Campbell, Colonel Alexander Campbell, Elizabeth Campbell, Mrs. John Adams, Pryse Campbell, and his wife, Sarah Bacon, Mrs. Pryse Campbell, all painted between 1762 and 1763, are held by the National Galleries of Scotland.