Galerie Canavèse
21 Rue des Saints-Pères
Paris 75006
France
33142605025

          Catherine Canavese is an expert from the "Compagnie Nationale des Experts". She is a wise antic dealer and offers to connoisseurs, dealers and private customers, various objects, furniture, sculptures, lamps and decorative elements of the XIXth up to the XXIth century, as long as they are original and of great quality.
The gallery is opened since 2001. You will find an eclectic selection which is the image of our personal point of view about decoration. It is both sober and eccentric, modern and classical. These different items are displayed in a very "chic" and informal atmosphere, preferring always quality and beauty.
Whether you are looking for a particular item or want to furnish your home, the Canavese Gallery has an important stock and will be able to propose the article to satisfy your need.
After 35 years of experience in supplying articles of superior quality to decorators internationally renowned and private clients, Catherine Canavese is known as a dealer giving exceptional services. All our items are ready to be delivered immediately and need no restoration. For customers who wish it, we organize the delivery all around the world with the most serious carriers.        
Staff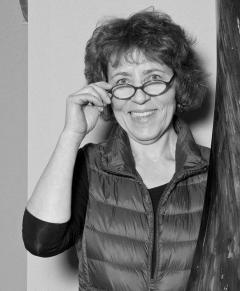 Catherine Canavese
Owner
Business Owner