Marcy Burns American Indian Arts LLC
520 East 72nd Street, 2C (By Appointment Only)
New York City, NY 10021
United States
212.439.9257
Member of the following market(s):
New York City | Vetted Show Galleries

          For over thirty years, Marcy Burns American Indian Arts LLC has been nationally recognized as a premier dealer in antique American Indian basketry, textiles, pottery and jewelry, including Native American and Classic Designer jewelry from Taxco, Mexico. Marcy Burns American Indian Arts exhibits at the leading antique Americana and antique American Indian hows in the country and has been a leader is setting high ethical standards in the industry. The gallery gives full written warranties on the objects it sells.

Marcy Burns Schillay has an excellent reputation, extensive knowledge, and wide contacts within her field. She purchases single items or complete collections and will also act as a representative to collectors who are selling their artwork. In addition, she is available as a consultant to those who wish to form a collection, large or small. Appraisal services for insurance purposes are also available.        
Staff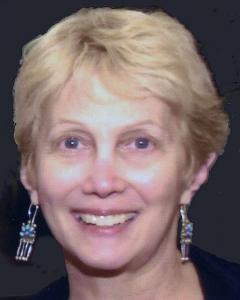 Marcy Burns Schillay
Owner/Manager
Marcy Burns Schillay was born and raised in Denver, Colorado, a member of a fourth-generation Colorado family. She graduated magna cum laude from Tufts University with a major in Political Science and minors in History and Education. She received her Master of Arts degree from Teachers College, Columbia University, and she went on to teach World Cultures and Humanities in Abington, Pennsylvania High School.

Marcy's family traveled extensively throughout the West during her childhood. Her interest in Native Americans began when her family attended the Gallup Intertribal Ceremonial and it was stimulated by attendance at the Colorado History Museum, the Denver Art Museum, and the Colorado Natural History Museum. She began to collect baskets while on her honeymoon in Phoenix when she and her husband explored the Pima and Apache reservations.

Marcy moved to the Philadelphia area after completing her studies and she volunteered for 15 years at the University of Pennsylvania Museum of Archaeology and Anthropology (now known as the Penn Museum), helping inventory that museum's major and extensive collection of American Indian art. She is a founding member and two-term President of Antique Tribal Art Dealers' Association (ATADA) and is also a founding member of the Antiques Dealers' Association of America (ADA), serving for 3 years on the ADA Board of Directors. Marcy is also a proud member of The Art and Antique Dealers League of America, an association of high level art and antiques dealers.