Modern Antiquarian
Member of the following market(s):
Connecticut | The Gallery at 200 LEX

          Modern Antiquarian® was born out of a love for antique furniture and objects and a passion that grew into a career. Owner Margaret Schwartz has worked hard on sharpening her eye so that Modern Antiquarian clients are only shown the best and most worthwhile investments for their homes. Our company hopes to help you grow your collection and your knowledge base surrounding antiques and their uses in modern design aesthetics. We want to develop and foster a conversation around antiques, the lingo, the community surrounding it, and make it a conversation we can all be a part of.        
Staff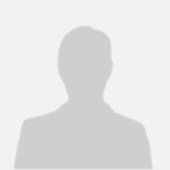 Kelly Maguire
Creative Director
Style and design have always played an important role in all facets of Kelly's life. Soon after learning to walk, she started picking out her own outfits and changing them (multiple times) daily– a very early sign of Kelly's deep reverence for style, design, and the arts. This artistic energy quickly evolved into an interest for interior design, as she began accompanying her mother, also a designer, to buying trips and meetings with clients.

As a designer, Kelly brings a unique passion for art and is a devotee of William Morris' aesthetic but, more importantly, his philosophical teachings. Morris espoused the importance of meaning and intention behind the creation and placement of material goods. He believed that they add another layer of meaning to a home. Kelly strives to bring her philosophy to the 21st Century by creating spaces that clients personally enjoy being in. She believes in the judicious use of bold fabrics, textures and colors to bring her designs to life without overpowering a space. Nothing overly complicated or unnecessary, just intention, meaningful design.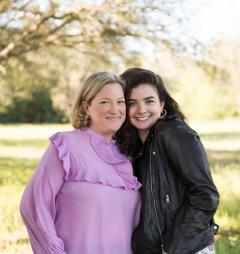 Margaret Schwartz
Owner
Margaret began her career at Martha Stewart Living Omnimedia. This position played a key role in inspiring Margaret to pursue her interest in the home decor business. After leaving the company, Margaret acquired an antiques and home design store in New Canaan, Connecticut. Having her own brick and mortar store, Margaret was able to apply and refine her signature style and passion for home design, hand picking her favorite finds, including furniture, fine art, lighting, rugs, and antiques. Nicknamed the "Modern Antiquarian," Margaret believes in mixing the old with the new to create a curated and edited home tailored to the client's specific taste.

During her 6 years as the owner of The Summer House, Margaret's passion for antiques grew and her reputation in the antiques arena did as well. She has a vast network overseas and specializes in sourcing prized pieces for clients with exceptional requests, particularly Swedish pieces. Margaret delights in importing inventory from the finest and most well respected dealers and developing heritage collections of antiques for clients to invest in and enjoy.

Margaret's commitment to finding fine antiques has given her recognition in the field. She was named US Antiques Young Gun of the year in 2015 and joined LAPADA in 2016. With her passion for fine antiques and traveling, Margaret has really created a collection of unique one of a kind pieces. Whether you're looking for something specific or searching for a beautiful addition to your space, Modern Antiquarian has it all.