Gail Green Interiors
1009 Park Avenue
New York City, NY 10028
United States
212.737.0166

          Gail Green Interiors is an interior design, architecture, and decorating firm specializing in upscale residential and commercial projects throughout the country.  Attention to detail, timeless elegance, classical simplicity, and quality workmanship are our hallmarks.  Our style retains the best elements of modernism set within the idioms of the past.  Through imaginative problem solving, we create beautiful, comfortable and functional rooms that are light, bright, and airy, achieving a perfect synthesis of design and architecture.  Here, spaces flow effortlessly to each other achieving a feeling of harmony, balance, and order.  In addition, we provide our clients with personalized service, meeting their specific wants and desires.  As trusted advisors and experts, we actively listen to our client's needs, identify their concerns, and then creatively solve their challenges.        
Staff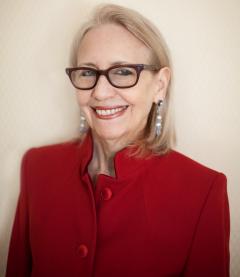 Gail Green
Gail Green's work has been widely published in magazines such as House Beautiful, House & Garden, Elle Decor, Architectural Digest, and The New York Times Sunday Magazine. In addition, Gail has been a featured designer in the prestigious Kips Bay Decorator Show House and the Southampton, Greenwich, Southport Show houses. She has appeared on NBC's Designer Living, CNN's Style with Elsa Klensch, and NBC's Today. Her work has appeared in numerous interior design books and she has lectured widely on related topics. In addition to her successful interior design practice, Gail is a writer, scholar, and rare book connoisseur. She is the author of An Insider's Guide to Interior Design for Small Spaces: How to Create a Beautiful Home Quickly, Effectively and on a Budget.

Ms. Green is a member of the Women's Forum, The Institute for Classical Architecture and Art, the Yale Club of New York, AIA, Art Deco Society of New York, the Victorian Society, Columbia University (Ph.D).