Indigo Interiors Co
85 Garnet Park Road
Madison, CT 06443
United States
917.412.6304

          We create beautiful living environments tailored to provide you with a comfortable, warm and inviting home that will excite and inspire you daily. Our collaborative design process combines your desires with our fresh take on timeless design to create unique, functional spaces. It is this thoughtful blending of ideas that transforms your home into a beautifully unique space with the functionality required to meet the needs of today's modern family. Whether it is a simple room or a whole home design project, interior design has a very deliberate process, which is broken down into phases, beginning with the most critical phase in our design process which is spent gathering information, sharing ideas, and getting to know you and the way you live. We are inspired by the things you treasure most and love the unique challenge of creating curated, grounded spaces where you feel truly connected. Together we will make every room your favorite.        
Staff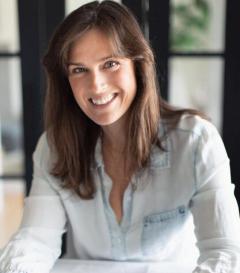 Melissa Barak Weiss
Owner, Designer
As a little girl, long before I knew interior design was a profession, you could find me sketching away and designing my everything—from fashion to fonts; designing for me was transportive.

As an adult I nurtured my interests by immersing myself in all things design from South Beach to NYC. My work with luxury leaders like Ralph Lauren, GHM Hotels and Aman Resorts taught me that design has the power to define every aspect of the human experience; to be successful, one must consider all the senses—everything from fabrics to fragrance. These teachings shaped me to be the designer I am today.

Interior Design allows me to tap into my deep rooted passion for problem solving. There is no greater satisfaction than transforming an architectural obstacle into a moment that is beautiful, functional, and timeless. When designing my own home, I scrutinized every detail by asking the question—"does this support the way we live". In family life, a beautiful mudroom that functions will result in actually getting out the door on time—no tears. Yes it's possible. My commitment to great design moves me to uncover what is important, rather than fight to conform to antiquated layouts. Today's homes must work for us—it is this philosophy that made the decision to create Indigo Interiors Co. an easy one, the goal a clear one, and the work—pure joy.

When I'm not scrutinizing floor plans and searching for inspiration, I'm raising two good citizens, who sometimes think I'm cool, with my favorite person and our pup.