J. Cohler Mason Design
25 East 67 Street, Suite 9C
New York City, NY 10065
United States
212.418.1230

          J Cohler Mason Design is a full service design firm creating interior spaces that are contemporary, yet classic and timeless, resulting in the perfect mix for warm and inviting interior spaces. Never formulaic, the JCM design team collaborates with each client to create a space that is a reflection of, and tailored to each of their clients individual needs and lifestyle.        
Staff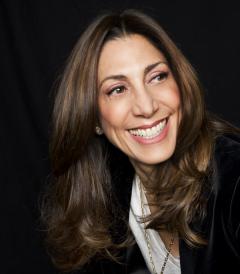 Jennifer Cohler Mason
Principal
Jennifer Cohler Mason creates interior spaces that are a harmonious mix of contemporary and classic elements. Her interiors have a distinctive, comfortable elegance that truly reflect each client's personal aesthetic and lifestyle.

Throughout, Jennifer's approach is highly collaborative, involving not only each client but also an extraordinary group of carefully selected artisans and craftspeople -- including lighting designers, cabinet makers, weavers, painters, upholsterers and others who contribute their well recognized talents to each of Jennifer's unique projects. But it is Jennifer who is intimately involved with each of her firm's design projects down to the last detail.

Jennifer's background as a fashion designer informs her eye for fabric, tailoring, and proportion, all of which are integral to creating warm, comfortable living environments for her clients, each with an inescapable attention to detail. Jennifer's style, both engaging and fluid, is always anchored by the inherent beauty of fine materials craftsmanship, quality and value. She is passionate and committed to her work and design, finding endless inspiration in art, photography, fashion, and travel.

Jennifer's work has appeared on HGTV, DIY Network, CBS-TV, and designer show houses as well as in numerous US and international publications.