Jennifer Garrigues Interior Design
308 Peruvian Avenue
Palm Beach, FL 33480
United States
561.659.7085

          Jennifer Garrigues Interior Designs has earned an enviable reputation for creating sophisticated yet lived-in looks. Her Palm Beach showroom features an eclectic mix of furniture and décor made from natural elements such as shell and bamboo, in keeping with Garrigues' focus on creating clean interior looks with exciting mixtures of colors and finishes. 

Jennifer Garrigues Interior Design has earned a reputation for creating elegant yet exotic homes, using an exciting mixture of colors and finishes. Her eclectic style is showcased in her Palm Beach retail shop which features a variety of antiques, furniture and accessories that she has collected from around the world.        
Staff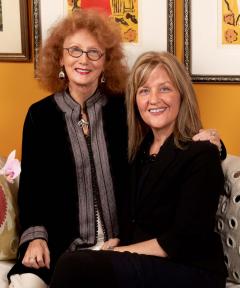 Jennifer Garrigues
London-born, former high fashion model Jennifer Garrigues gathers her inspiration for striking and unusual designs from her frequent world travel. A love for architecture and interiors drew her from fashion to the New York School of Design to learn "mechanics of the business". Included in her portfolio are interiors designed for clients at the Carlyle Hotel in New York; a villa for HRH Prince Charles at the Palm Beach Polo and Country Club, a residence for composer/singer Boz Scaggs and for the late artist Vidal Quadras. Her work has aired on several segments of HGTV and has been featured in The New York Times, Southern Accents, Architectural Digest, Coastal Living, Palm Beach Life, Florida Design, Florida International, Victoria Magazine and Vive Magazine. Professional affiliations include ASID (American Society of Interior Designers) and IIDA (International Interior Design Association). Jennifer Garrigues, Inc. design studios are located in Palm Beach and New York City. Her antiques, furniture and accessories collected from around the world are located in her studio at 308 Peruvian Avenue, Palm Beach.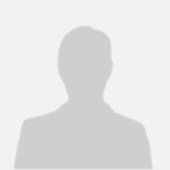 Diana El-Daher
Diana El-Daher has worked as a Senior Designer and Project Manager for Jennifer Garrigues, Inc. since 2005, working closely with her on projects in Palm Beach, New York, Greenwich and Chicago. Originally from New York, she spent the first half of her career providing in-house Space Planning and Project Management for a major New York based financial institution. Ms. El-Daher has been an Allied ASID member since 2005 and graduated in 1984 from the Parsons School of Design with a BFA in Interior Design. She has held various positions at both Architectural and high end Residential Design firms in both New York and South Florida since then.
There are no happenings yet.